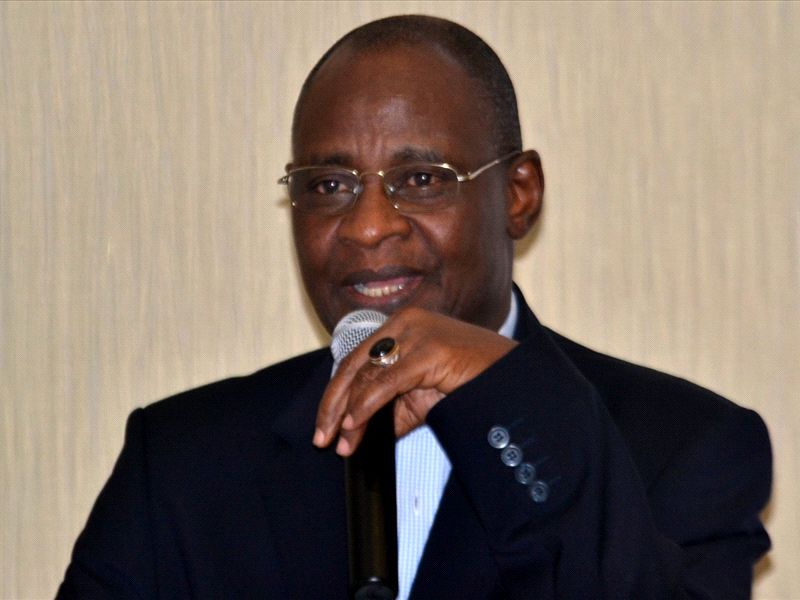 The Nigeria Football Federation board led by Aminu Maigari has been sacked by the NFF congress for alleged mismanagement of funds among other charges at the football house emergency meeting held on Saturday at the Bolingo Hotel in Abuja.

In a communiqué signed by Obinna Ogba and made avaliable to Goal after the congress that was chaired by Effiong Johnson and attended by delegates from the Football Associations of the 36 States of the federation, the congress endorsed the immediate dissolution of Maigari's administration for selfish management of funds, manipulation of NFF's regulations and poor handling of Super Eagles' bonus row in Brazil.

The statement also confirmed the reconstitution of the NFF electoral committee and the NFF appeal committee that will take charge of the next election into the NFF executive board.

"The extra-ordinary rongress unanimously endorsed the dissolution of the Aminu Maigari-led NFF executive committee, and immediate termination of the employment of all management staff," the communique read.

"The congress also endorsed the dissolution of the boards of the Nigeria National League, Nigeria Women League ans the Nigeria Nationwide League.

"The vice chairmen are to take over the running of the leagues and report to the acting general secretary of NFF.

"Congress approved the appointment of Mr. Lawrence Katken as acting Secretary General of the NFF, pending the appointment of a substantive General Secretary.

"Congress bemoaned the unfortunate incident of the international embarrassment caused the Nigeria nation at the 2014 Fifa World Cup, by failure of the Aminu Maigari-led NFF to fully and firmly resolve issues of finance with the Super Eagles ahead of the championship.

"Congress accused the Maigari administration of abuse of NFF statues in its constitution of the NFF electoral committee, by altering the list of persons approved by the congress at the 2013 general assembly.

Meanwhile, the congress has appointed an 8-man NFF electoral committee and 6-man NFF appeal body have been constituted to prepare for election into the executive board.

"Electoral committee are Barr. Jeriak Rowland (South-South), Barr. Usman A. Usman (North West),Barr. EmekaAsogwa (South East), Mrs.Margareth Aku (North Central), Mr. Hassan Adamu (North East), Prof. Ademola Abass (South West), Barr. Chris Essien (South South), Lawrence Katken (Secretary).

"While electoral appeals committee are Barr. EffiongOboho (Member), Barr. WaribereSonari (Member), Dr. Isaac Akinloye (Member), Mr. Thomas Awok (Member), Mr. Simon Gyang (Member), Barr. Queen Otarakpo (Secretary)," the Communique stated.