Profile

By Kolade Oni

Past NFF elections have been anything but peaceful, and this time around they have followed the same trend until the intervention from Fifa which threatened those behind the August 26, 2014 elections with a ban. This group met last month to conduct an election in contravention to the agenda for the day, which was to hold a General Assembly aimed at making a roadmap which would look towards the elections.

Relative peace has returned to Nigerian football since September 8 after the factional president of the NFF, Chris Giwa, who allegedly had to backing of the Federal Government, stepped aside from his duties as the head of the Glass House.

With the outgoing president of the NFF Alhaji Aminu Maigari returned to his position to oversee a properly-conducted election in line with Fifa's regulation, many names have been linked to the position of the NFF presidency. Some of them are Shehu Dikko, Taiwo Ogunjobi, Amaju Pinnick, Dominic Iorfa and Amanze Ugbechulam.

Besides Pinnick, who is yet to hold any position in the Glass House, others have got a taste of what it was like in the NFF and have been given enough opportunity to show their abilities. It is only posterity that can judge what was the outcome of their stay in the Glass House as part of either the-then Nigeria Football Association (NFA) or the NFF.

Rise and Achievements
Pinnick rose through the ranks in Delta State before taking his current position as the Chairman of the DSFA, where he secured his second term in 2012, unopposed during the elections. He was the Vice Chairman of the DSFA in 2003 and has always remained prominent in the Delta football fraternity ever since.

Partly, his achievements as a football administrator were when he convinced the Delta State government to set up the Sports Commission in 2007 to ensure that sporting activities are given a professional and institutional platform to leverage their activities. It was this commission that discovered the comparative advantage of every section of the state and, for quite some time now, Delta State has regularly emerged as the champions of the National Sports Festival.

Under Pinnick, during the 2012 National Sports Festival hosted by Lagos State, the state were named overall champions of the competition with 114 gold, 99 silver and 75 bronze medals. The state displaced Rivers to second spot with 76 gold, 71 silver and 70 bronze medals while third and fourth placed Lagos and Edo States could only boast of 64 and 25 gold medals in that order.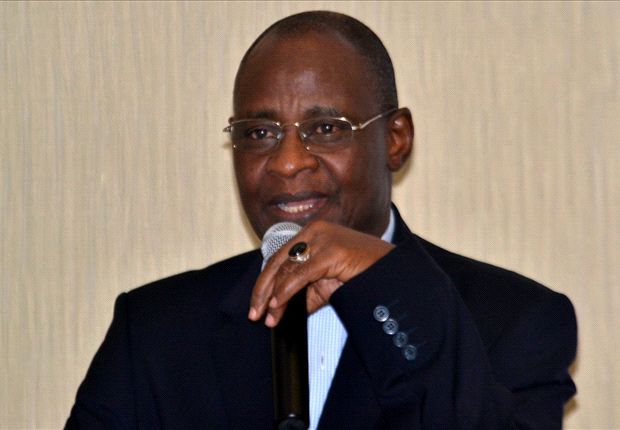 Will it be Pinnick to replace Maigari?

Delta State have won the past four editions of the National Sports Festival, owing to well-planned sports development programmes aimed at discovering athletes in their area of specialty.

Pinnick also invited some stakeholders who have origins in the state but reside outside, men such as Victor Ikpeba, Austin Okocha and Ejiro Femi Babafemi, into the Delta State Football Association so as help the football development grow to an enviable height.

The Media Officer of Warri Wolves, Moses Etu, explained why Pinnick is the best man for the Glass House. He listed some of the points which made him the ideal person to take Nigerian football to the next level.

A Football Passion
Etu informed Goal that football administration needs more than having a rich history in the round leather game. One truly needs to be immersed within the sport.

Speaking with Goal, Etu disclosed that Pinnick's love and passion for football is second to none in the country. He said Pinnick could even bypass the Federal Government to raise funds for the nation's various national teams and to organize of domestic competitions.

He listed various innovations and reforms he has put in place in his capacity as the Delta Football boss, including Pinnick's desire to attract private sectors to develop the game in the state. Nigerians have already witnessed this with these private sectors sponsoring the State Federation Cup and the Junior League.

Etu said that Pinnick would make the Super Eagles a big brand and that he would use his connections to attract friendly matches to the country's various national teams whose expenses would be carried by the private sectors.

Fears
Etu told Goal that he does not see anything that can stand as a let up to the emergence of Pinnick as the NFF President, besides ethnicity which plays out during every election.

He absolved Pinnick of any corruption allegations, stating that he has discharged his assignment to the best of his ability. He also implored Nigerians to ensure that the coming elections are devoid of sentiment and ethnic affinity so that the country's football won't be the loser.

Follow Kolade Oni on