TIDYING UP ALL THE LOOSE STORIES IN FOOTBALL THIS WEEK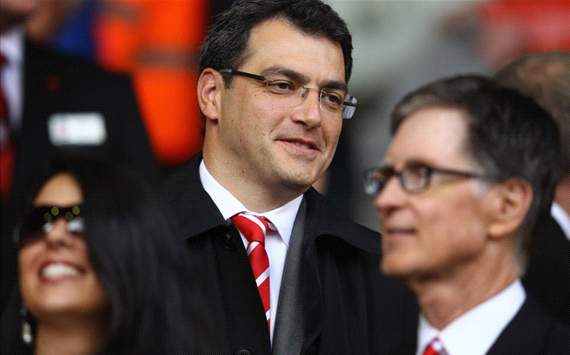 COMOLLI FRUSTRATED BY 'BUY BRITISH' TRANSFER POLICY

Damien Comolli lost his job as Liverpool's director of football last week as the club's owners, Fenway Sports Group, held him responsible for the failure of high profile, big-money signings such as Andy Carroll.
While Comolli publicly accepted his dismissal with good grace, saying he was "grateful" to have worked for Liverpool, friends of the Frenchman have told
The Sweeper
that he is privately "bitter and upset" about his departure.
Comolli feels the American owners and manager Kenny Dalglish pushed him towards a transfer policy of targeting young British players even though he advised them that there was more value for money abroad.
For example, Comolli is believed to have been extremely interested in signing Juan Mata last summer from Valencia and received encouragement from the Spaniard's representatives.
Dalglish was not so keen and the Reds instead signed an expensive compromise in Stewart Downing from Aston Villa for £20 million. The England winger is yet to score or provide an assist in the Premier League so far this season.
While Comolli accepts he was happy to buy Downing, he believes the restrictions placed upon him led to Liverpool signing average players who have underperformed this season as Dalglish's side sit eighth in the league table.
There were a couple of success stories in Luis Suarez (£22.8m) and Jose Enrique (£6m) but Comolli was ultimately held accountable for the poor return from Carroll (£35m), Downing (£20m), Jordan Henderson (£16m) and Charlie Adam (£7m).
The 49-year-old has now returned to France to spend time with his family - who never moved to Merseyside - and is keen for his next job to be with a Ligue 1 club due to the "family reasons" cited in the statement announcing his departure from Anfield.
- Greg Stobart

EVERTON IMPOSE £50,000-A-WEEK WAGE CAP
When Mikel Arteta and Tim Cahill signed new £70,000-a-week contracts in the summer of 2010, there was optimism among Everton fans that the club were embarking on a more extravagant new era.
But
The Sweeper
has been told that the club "broke the bank" to make Arteta and Cahill the highest paid players in Everton's history and the days of such exorbitant salaries are over.
It is understood that the Goodison Park board has imposed a strict £50,000-a-week salary limit on new contracts, for either existing or new players. The deal agreed by top earner Marouane Fellaini 12 months ago is believed to be below this ceiling.
Everton's most recently published accounts revealed that the club's annual wage bill jumped to £58m in 2010-11, a rise of £4m on the previous year.
- Wayne Veysey

SIR ALEX GOES ON THE ATTACK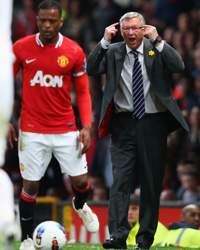 Depending on your point of view, Sir Alex Ferguson's preferred strategy for a decade has been to either keep the UK media corps at arms' length or treat them with barely concealed contempt.
The Manchester United manager rarely grants extended interviews but when he does, it is often with a foreign media outlet. The latest beneficiary is French radio station RMC, which will broadcast an interview with Ferguson next Monday lasting half-an-hour.
The Scot was interviewed by former France international and well-travelled manager Luis Fernandez, who hosts a daily two-hour show called 'Luis Attaque', which is getting a reputation in his homeland for landing a string of high profile football interviewees.
Although Ferguson is learning to speak French, the interview was conducted in English and will be translated for the native audience before being aired on Monday evening.
- Wayne Veysey

WARNOCK CLAUSE COULD SEE HIM LEAVE LEEDS
The fact that Leeds United manager Neil Warnock has started planning in earnest for next season following a deeply disappointing start to life at Elland Road would suggest that he intends to stick around.
That is the case even though The Sweeper has learned that the former Queens Park Rangers boss has a 'get-out' clause on his 18-month contract at the Championship club which means he could walk away from the Yorkshire team this summer.
- Rob Stewart

LIVERPOOL LEGEND STAYS ON BOARD

Former Liverpool chief executive Peter Robinson, who had a 35-year association with the club stretching back to 1965, is regarded as one of the most capable football administrators of his generation.
Even now in his late 70s, Robinson has his ear to the ground on Merseyside. The Sweeper understands that the man who helped build Liverpool into the most successful and efficiently run club in England is still a regular visitor to the boardrooms of both the Reds and their neighbours Everton.

- Wayne Veysey