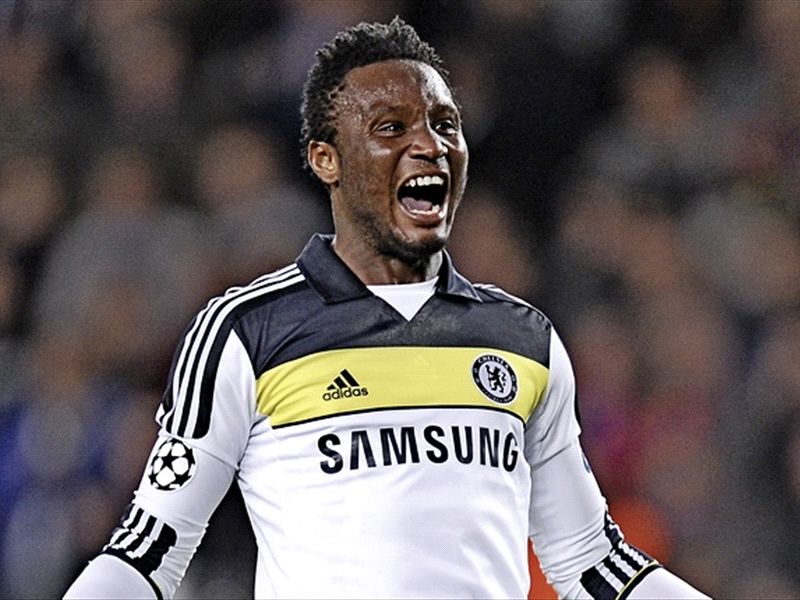 ANALYSIS
By Ed Dove
Over the last few weeks and months, it is often felt as though John Obi Mikel is at a threshold in his career.
Two key narratives, begun before the Confederations Cup, continued throughout, lingering since, have surrounded the Chelsea man. The first concerns his past promise and his esoteric potential, and the other regards his promising plans and potential reinvention beyond Stamford Bridge.
Despite their group stage elimination, Stephen Keshi's Nigeria gave fans several reasons for optimism, particularly heading into a World Cup year. The younger defence were once again mature and composed, while this collection of players appear to be growing well together under the Big Boss' stewardship.
While the side's attack, or rather the attack as present in Brazil, did not impress, Mikel performed terrifically. Against Tahiti, Uruguay, and Spain, the midfielder demonstrated exactly what he is capable of. He drove his team forward with the influential leadership of a skipper, he demonstrated his tactical nous by stabilising the middle of the park and organising those around him, and he displayed his technical prowess with a number of majestic touches and delicate passes.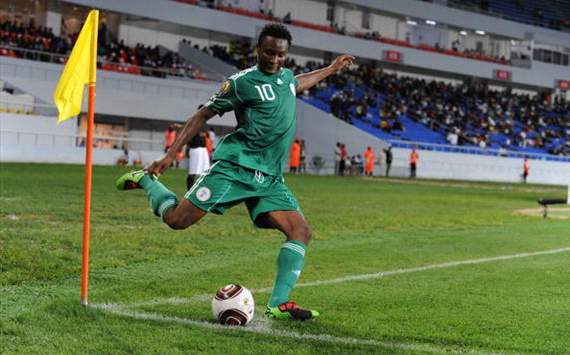 Mikel in that Famous Green
The highlight came in the second game against Uruguay. Despite defeat, Super Eagles fans were encouraged and even dazzled by a sublime goal from the Chelsea man. Receiving the ball from Ideye Brown, he darted his way past two South American defenders before sending a delicious finish past Fernando Muslera in the opposition goal.
This performance, this goal, and Mikel's collection of progressive performances, inevitably led fans and observers to reminisce about the midfielder's teenage promise, about the man Mikel might have been.
It is a little-known fact among the wider footballing public that Mikel-known to Premier league fans as Chelsea's bumbling, lumbering defensive midfielder-was once a creative attacking talent. At the FIFA Youth Championships in 2005, Mikel, with the exception of Leo Messi, was the outstanding player. During Nigeria's run in the tournament, he eclipsed talent such as Cesc Fabregas and Sergio Aguero.
However, upon moving to England Chelsea boss Jose Mourinho decided to adopt and alter Mikel's game. Aware of the imminent need to replace holding midfielder Claude Makélélé, realising that the presence of Frank Lampard and Michael Essien meant limited attacking berths, and perhaps blindly seduced by the pervading paradigm of the imposing West African defensive midfielder, the manager redeveloped Mikel as a far less innovative talent.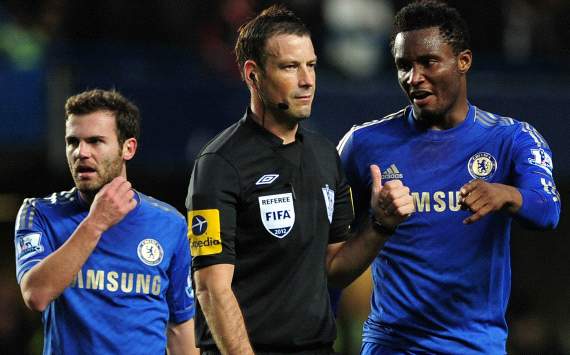 Mikel: Making Friends in West London
His performances in Brazil were a tantalising reminder of what might have been, of the influence he might have had had Mourinho not imposed himself on his game.
While Nigeria fans are naturally delighted at the elegant influence Mikel has had in the middle of the park over the last year of sport, joy is tinged with regret when remembering the delirious talent stolen by English football.
Mourinho's return to Stamford Bridge this summer should, in principle, be a boon to Mikel.
While the manager has indicated that John Terry-the established Chelsea stalwart-will need to fight for his spot, players such as Michael Essien, who have enjoyed difficult times since Mourinho departed, have had their optimism renewed by the return of the man who showed faith in them during the club's golden era.
Mikel might rightly be encouraged that Mourinho will resume their professional relationship and continue forward with the 26-year-old Nigerian midfielder as a crucial component of the team's starting XI.
But is this a fair assessment of the player's situation? Having tasted, having experienced his creative attacking capacity this summer, will the return of the Portuguese manager further ensure that Mikel continues in a staid defensive role, rather than unleashing the Okocha within?
The Chelsea squad already contains irresistible offensive talent such as Oscar, Eden Hazard, Juan Mata, and even Mikel's compatriot Victor Moses. Add into the equation Lampard and Essien, and it is a safe bet that his attacking instincts will likely remain unrealised at Stamford Bridge.
The second key question concerns the player's future employers.
While Mourinho may be interested in rekindling his rapport with the Nigerian, the noticeable volume of reports linking him with a move away from the club cannot be ignored.
Initially, reports focused on a presumed reunion between Mikel and former Chelsea teammate Didier Drogba in Istanbul at Turkish giants Galatasaray. The proposed transfer was easy to believe. Beyond Drogba the club have recently made a habit of acquiring players who have reached the end of the road or fallen out of favour with major European heavyweights. Former Internazionale playmaker and one time Mourinho favourite Wesley Sneijder is one such example.
After these initial reports, further Turkish teams emerged from the woodwork declaring an interest in the Super Eagle; clubs like Trabzonspor may not share Gala's profile, but they are still teams to be feared and respected in the continental perspective.
The Turkish league has proved to be a hospitable climate for Nigerian players in recent times. Forwards such as Michael Eneramo and Kalu Uche have thrived on the Bosphorus, while the likes of Isaac Promise and Simon Zenke have also taken their game to the next level since moving to the country.
While I have no doubt that John Obi would be a valuable asset to either of the aforementioned sides, I struggle to see him being employed offensively at Galatasaray. The presence of Sneijder, such a delightful creator on his day, will surely negate Mikel being used anywhere other than at the back of a midfield.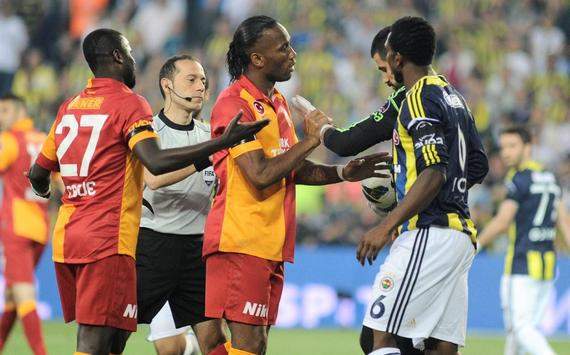 Friends Reunited?
It may be the switch to one of Europe's less-heralded teams will afford him an opportunity to impose himself further upon a particular playing style, to operate as a side's heartbeat, much as he does with Nigeria.
A final, intriguing option comes in the form of AS Monaco. Rumours have suggested that the club of the Principality have expressed their interest in the player. It may be that this represents the player's best opportunity of playing in an offensive role.
The French league is less furious than the English top flight, with players afforded more time on the ball. Mikel, not the speediest individual, would not be harried as he is in the Premier League and could take an extra moment or two to impose his own style on a contest.
Again, however, personnel already at the club would appear to stand in his way. It is unlikely that Mikel would be given too many attacking responsibilities among the expensively acquired collection of Joao Moutinho, James Rodriguez and even the refined Jeremy Toulalan.
It may be that Mikel's best bet is to stay at Chelsea; to continue working for a manager who clearly—in the past at least—has valued him and to carry on contributing at the club where, let us not forget, he was won the lot.
Just don't expect him to be racking up very many assists.