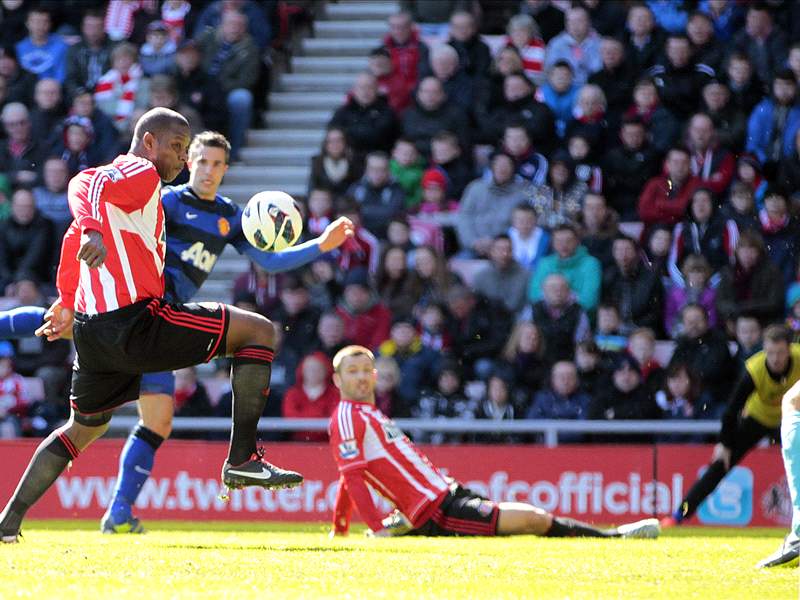 Manchester United
manager
Sir Alex Ferguson
has dismissed concerns over
Robin van Persie
's current goalless streak in the Premier League.
The Dutchman has netted 19 league goals in his debut season for the Red Devils, but has not scored since against Everton at Old Trafford on February 10.
However, Sir Alex believes droughts are simply a reality for all forwards and expressed disappointment that the 30-year-old was not awarded the winning strike in the 1-0 win over Sunderland on Saturday.
"The goals will come. All strikers have little dry spells - you always hope it ends quickly. It's just part of being a striker," he told reporters.
"It's disappointing he wasn't awarded the goal at Sunderland - I can understand that because it took a wicked deflection. His shot was fantastic - it was hit with such venom that it's not surprising it took a deflection."
Sir Alex went on to reflect on his own time as a player in Scotland, citing self belief as the key element for a forward to get back on the scoresheet after a dry spell.
"I didn't have dry spells [as a striker]!" he joked. "I remember I had a spell at the start of one season when I had a little knee injury and didn't score until October and I still ended up with 30-odd goals!
"You have to get through that period and not lose your faith and belief in yourself. My dad always used to say make sure you batter the ball when you're in there, don't tap it or try and sidefoot the ball in the net, batter it!
"That's what I always tell strikers - when you get in the position make sure you hit it. If the goalkeeper saves it, you can say 'what a great save'. But if you try to sidefoot it in and the keeper just catches it easily, you'll get criticised for that.
"It's just being sensible and realistic. Robin's shot last week could have come off any defender because it was hit so well and that's the right thing to do."