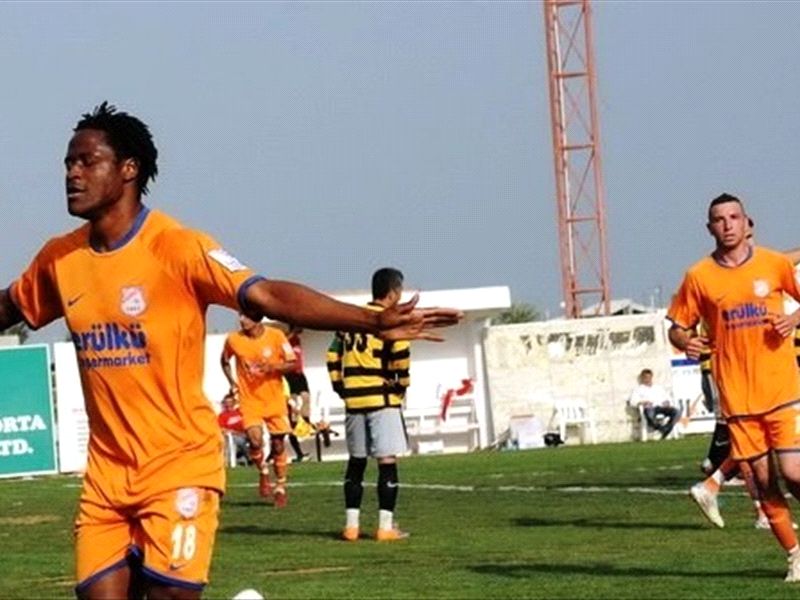 A Cameroonian player Patrick Ekele has signed for Bangladeshi side Abahani Limited through an online network for players and agents, Fieldoo.
The 20-year-old striker, who played in Cyprus last season, applied on a trial offer on the platform and was spotted by the sporting director of Trebol Sports International, Bryan Lim, who then negotiated a deal for him in Bangladesh.
An elated Ekele said it is a dream come true and was full of praise for the initiators of Fieldoo.
"My objective is to promote myself to get a better exposure in Asia and around the world, so I could improve my career in the future," he said. "Fieldoo is a very good platform to link players to agents and clubs. I am a true example of what Fieldoo is able to accomplish and how it helps players to get in touch with people in areas of the world which could not be reachable."
He added: "I can also say that Fieldoo make efforts to eradicate fake people who pull down the dream from young players by publishing wrong offers to steal their money. Fieldoo is a very good idea and has to be protected."
On his part, the agent Lim said: "Fieldoo offers such an ideal platform and I like to call it the "spectacles" as it has helped us to look for the best and most suitable players available. Patrick actually connected with us when we published a trial offer in the market."
"We feel that Abahani will provide an ideal stepping stone for a young, hungry, motivated and talented player like Patrick to launch his career in Asia," Lim said.