---

COMMENT By Robin Bairner

---
It's been a bad week for French football, with Ligue 1 clubs struggling Europe and the nation's headlines dominated by the arrest of Karim Benzema.
With Paris Saint-Germain opening up a 10-point lead at the top of the division, there is thankfully interest elsewhere generated by a number of derby encounters.
Tthe biggest of these pits Lyon against Saint-Etienne at Stade Gerland, but pride will also be at stake when Nice host Marseille and Angers face Rennes, in what passes for a local clash in western Europe's largest country.
There are some signs that the big guns are grinding into gear, with Marseille, Lyon and Monaco all winning (albeit unconvincingly) last weekend.
So as the jostling for position behind the leaders intensifies, here is Goal's guide to all the action in round 13...
---
IT'S A BIG WEEK FOR... KEVIN TRAPP
---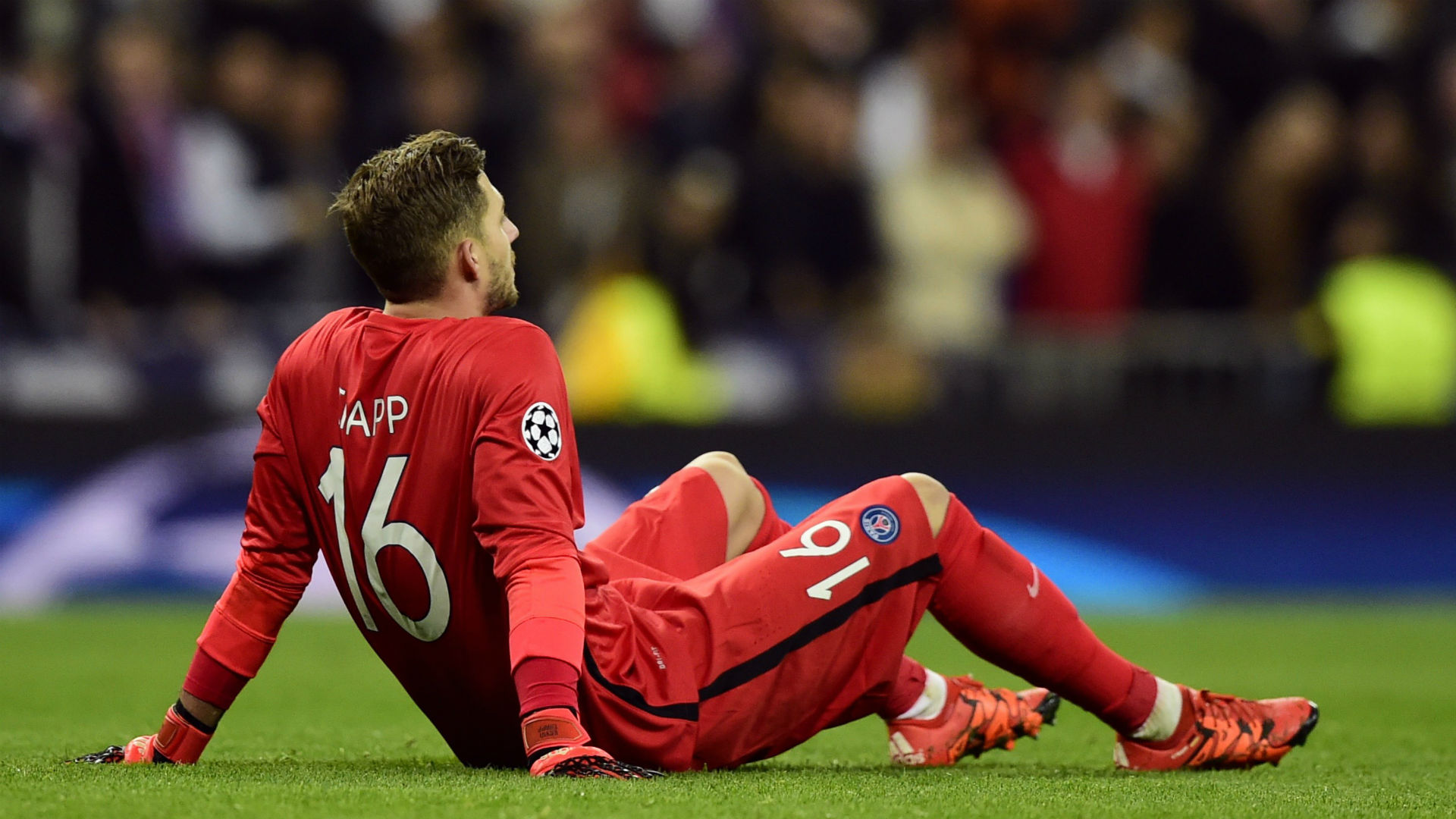 Paris Saint-Germain have only conceded seven goals so far this season, but goalkeeper Kevin Trapp has been at fault for two of those.
The ambition of the Parc des Princes side remains to win the Champions League, but the German goalkeeper's ability has again been questioned after costing Laurent Blanc's men against Real Madrid.
PSG were beaten 1-0 at the Bernaebu after the 25-year-old was caught out of position as a deflected shot span up in the air to Nacho, who simply prodded home into an empty net from a difficult angle.
Trapp might argue with some justification that Edinson Cavani was equally to blame after missing a number of opportunities, but the goalkeeper must take responsibility for another calamitous error.
Barely three months into his stay in Paris, it is the second major blunder he has made. The other was even more ridiculous as he allowed Wahbi Khazri to pinch possession from him to score in a 2-2 draw against Bordeaux.
Axing Salvatore Sirigu was a controversial decision and came about because Blanc, ironically, wanted a goalkeeper more capable with the ball at his feet and acting as a sweeper. The Italian, who has been left on the bench having rarely put a foot wrong, will have to be recalled if the blunders continue.
"Honestly, I don't know what to say," Trapp admitted after the match. "When you lose a match like that it's really tough and strange, because normally we wouldn't lose that game.
"But errors are a part of football and it's like that. One day you can be the better team and lost the match, the next you're not and you win."
Once again Trapp will be given a vote of confidence by his coach as PSG prepare to host Toulouse, with the even more error-prone Ali Ahamada challenging to keep goal for the visitors with fit-again Mauro Goicoechea.
It might be one for goalkeeping enthusiasts to miss...
---
DON'T MISS... LYON VS SAINT-ETIENNE
---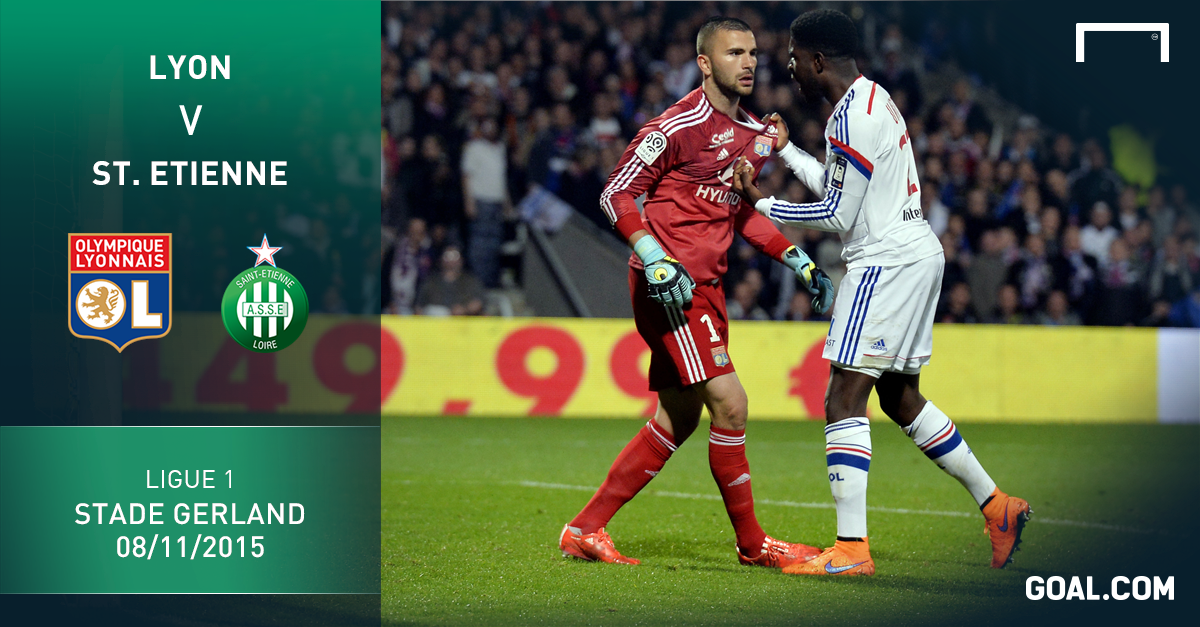 The big game of the weekend pits Lyon against Saint-Etienne at Stade Gerland in what will definitely be the final derby at the stadium before OL move to their new Stade des Lumieres early next year.
It pits the supposedly bourgeoisie hosts against the blue-collar visitors and is frequently a fixture that courts controversy. Last season, for example, Sainte's supporters groups bought up a minimal allocation of tickets in the away end, despite having no intention of going to the match as a protest against greater security checks.
The reason? It prevented Lyon selling the seats to their home support. Of course, it also had the added bonus of frustrating the local tax payers, who were forced to shell out for police security arrangements that were never going to be needed.
The clubs enjoy a relationship of one-upmanship, yet on the field it has been the underdogs from Saint-Etienne who have historically been the more successful club, with 10 league titles to Lyon's seven.
Of course, since the turn of the millennium, OL have been the greater force, but Sainte have recently begun to hold their own in their rivals' back yard, often in entertaining and high-tempo encounters.
Four matches undefeated at Stade Gerland, Sainte, who are level with Lyon on 22 points after 12 rounds of action, are aiming to bow out at the atmospheric old ground by extending that run to five.
---
WATCH OUT FOR... GEORGES-KEVIN NKOUDOU
---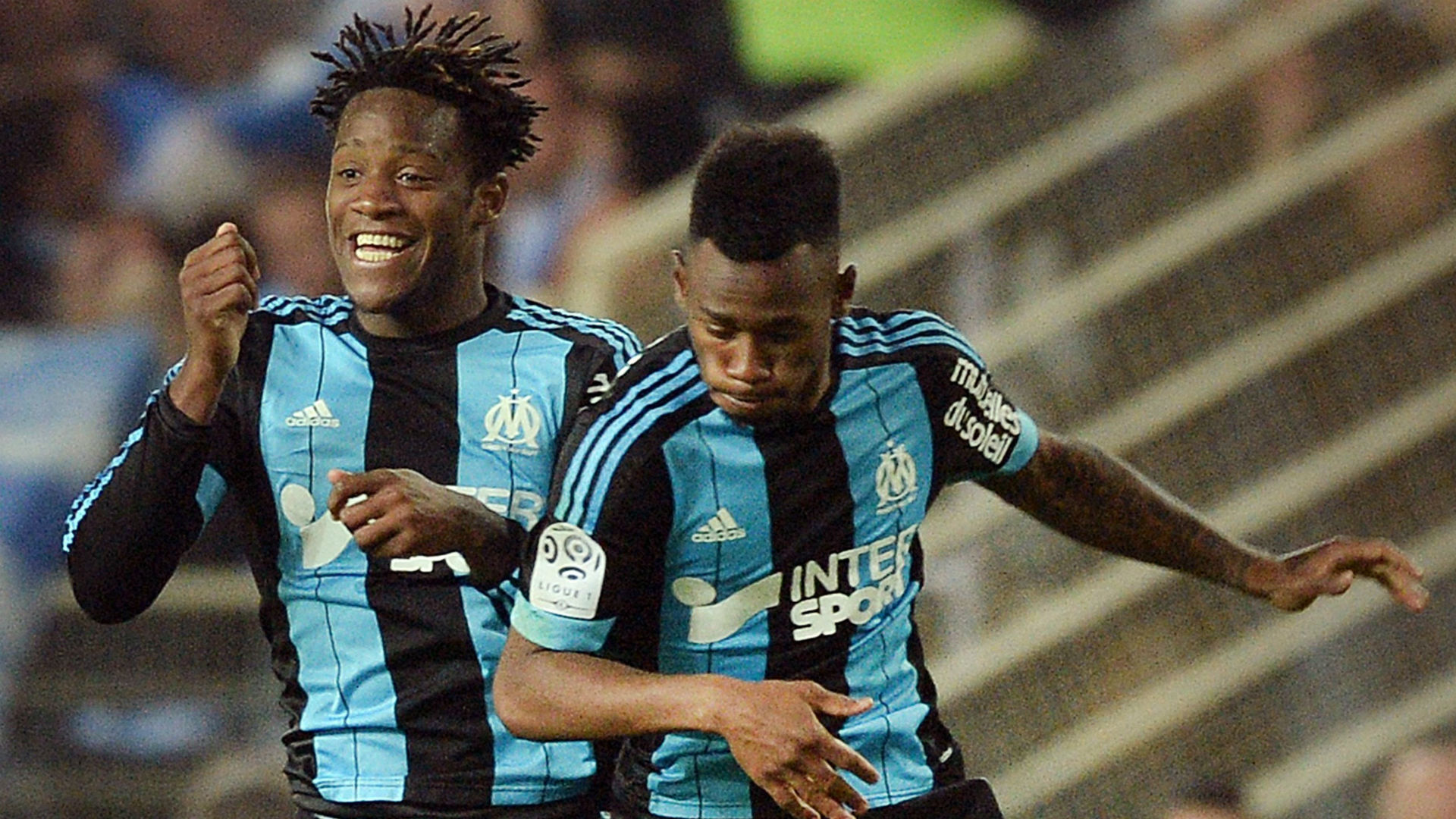 Marseille have enjoyed a couple of positive results over the course of the last week, finally easing some of the pressure on head coach Michel and a playing staff that has been much criticised.
Last Sunday, they went to in-form Nantes and secured a 1-0 victory before repeating that feat at home to Braga in the Europa League on Thursday night, though they might have won that latter match by a far more handsome margin had visiting keeper Matheus not been in such superb form.
Nevertheless, both games were won by one man: Georges-Kevin Nkoudou.
Signed from Nantes in the summer, he made a slow start to life at Stade Velodrome but has now proven himself a potential matchwinner for OM. On both occasions his goals were similar, as he gathered the ball midway inside the opposing half before driving forward, cutting inside off the flank and sending a low drive into the net.
"He's young and he's still got things to learn, but he's going forward step by step. He's getting better each day," Michel said after Thursday's win.
With a dearth of offensive effectiveness in their side so far this season, the coach confirmed that he now sees the 20-year-old as a starting player for his side, and he will hope he can remain so efficient on Sunday, when they face a Nice outfit that has gone a little off the boil.
---
THE BIG ISSUE... MATHIEU VALBUENA SEX-TAPE CONTROVERSY

---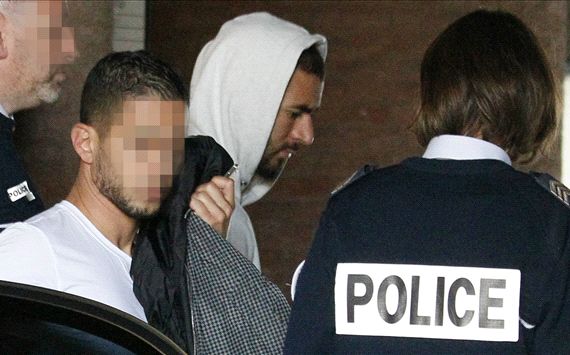 Mathieu Valbuena has found himself once again in the media spotlight for the wrong reasons this week.
Having performed to a high standard against Toulouse a fortnight ago, it seemed the playmaker might finally have settled at Lyon, yet his personal life has come into focus along with allegations that Real Madrid and France striker Karim Benzema (pictured above) has been involved in blackmailing the midfielder over a sex tape.
Benzema's lawyers have strongly denied any wrongdoing on behalf of their client, who will miss France's forthcoming internationals against Germany and England due to a hamstring problem.
Valbuena, meanwhile, seems to have been traumatised by the case.
"He is not in the best condition psychologically," Didier Deschamps announced when the Lyon man was omitted from the squad, with Hatem Ben Arfa offered a recall after more than three years and Bayern Munich sensation Kingsley Coman called, too.
Such has been the disappointing nature of Valbuena's form since signing for Lyon in the summer from Dinamo Moscow, the coach could easily have overlooked him for this alone. It may well be, though, that this case, which first started in June, is an underlying reason for his struggles.
OL might have won their last three home league matches, but they could use the former Marseille man at his best for Sunday's derby against Saint-Etienne.
---
QUOTE OF THE WEEK
---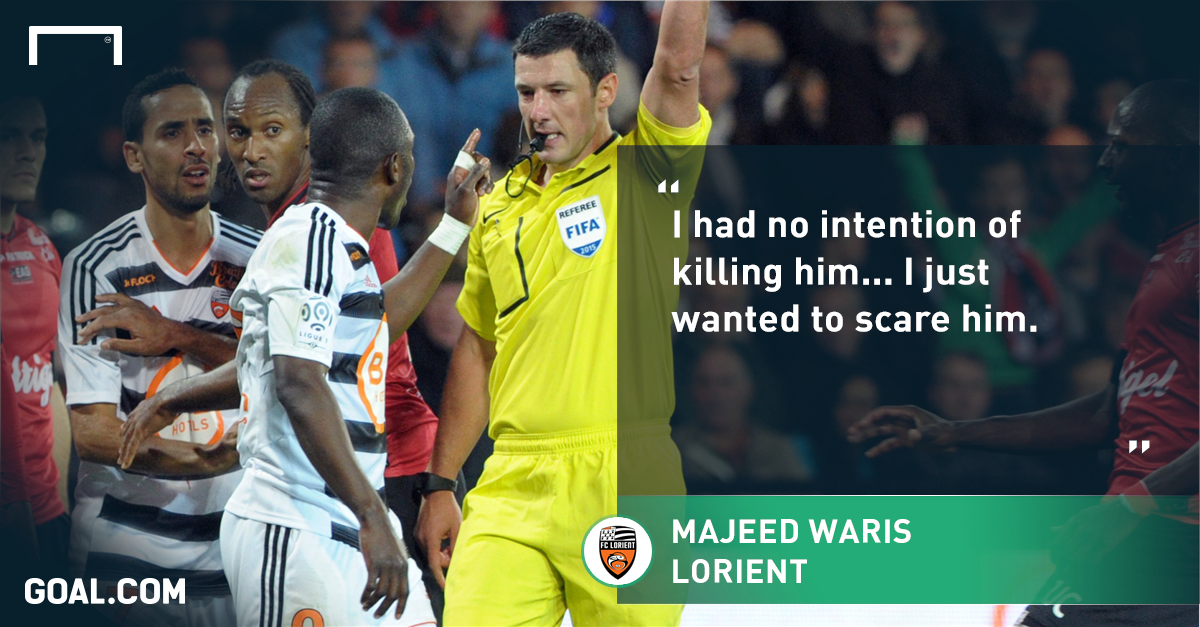 It was a challenge fitting for Halloween. With 43 minutes of the Breton derby between Lorient and Guingamp played, visiting striker Majeed Waris saw red and hurled himself into a ludicrous challenge on Jimmy Briand at the edge of the home box.
The Ghana striker later explained that he simply lost it after not being awarded what he felt was a free-kick, and tried to justify his tackle, which saw him dive in dangerously and swing his following foot around at Briand's knee height in a vicious manner.
"What happened on Saturday was strange, crazy. It's the first time in my life that I've got angry like that, on the field or off it," he explained to Ouest France.
"Although I had my reasons, I still wonder how I could respond like that. The guy fouled me, it was not sanctioned and I reacted badly. I tackled him severely.
"I should not have had to, but I had no intention of hurting him or killing him. I just wanted to scare him."
Regardless, Waris' challenge was one of the worst that will be seen anywhere in Europe this season, and the French League have responded in a typically iron-fisted manner. The Ghana international has been banned for six matches, meaning he will not be able to take to the field for his side until the Coupe de la Ligue meeting against Ligue 2 side Dijon just 10 days before Christmas.
Sylvain Ripoll's side are undefeated in eight games in Le Championnat, but without their star striker will be hard pushed to continue this form. Troyes at home on Saturday is a meeting they will expect to win, but Paris Saint-Germain visit the Moustoir a week later and will post an altogether greater challenge to their record.