Which other Africans could overtake Drogba's Premier League record?
Last Updated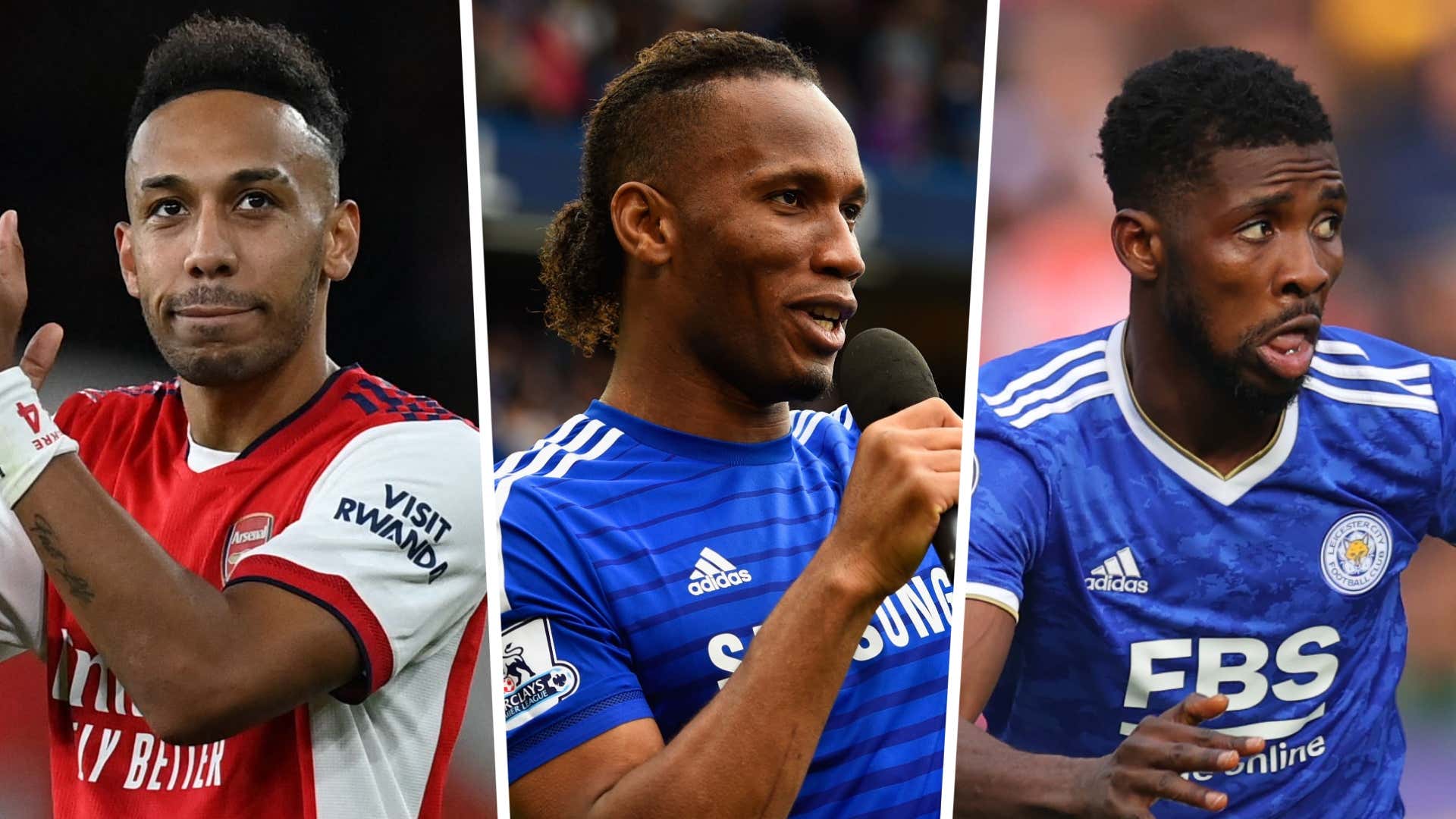 Goal/Getty
Getty

Didier Droga's record

In recent weeks, Chelsea legend Didier Drogba has been knocked off top spot as Africa's all-time top scorer in the Premier League.

Against Watford, Liverpool's Mohamed Salah equalled his tally, before, in a rousing display against Manchester United on Sunday, the forward's hat-trick took him well beyond the Cote d'Ivoire great.

Salah is now Africa's all-time top scorer in the Prem on 107 goals, and while Drogba's record of 104 remains outstanding, could any other African All-Stars overtake him in the pecking order?

Here are five contenders, and our verdict on whether or not they could break Drog's 104-goal record.

Getty Images

Sadio Mane

The most recent Premier League player to become a centurion in the top flight, Mane has already hit 100 goals across his stints with Southampton and Liverpool.

While he's failed to keep pace with Salah's scoring record, he's only four goals behind Drogba, and it's surely only a matter of time before he overhauls him.

Expect Mane to have moved into second place in the all-time African rankings by New Year.

Getty Images

Pierre-Emerick Aubameyang

Currently standing joint-65th in the all-time standings, and fourth overall from an African point of view, Aubameyang's 68 goals leave him 36 short of Drogba.

It's not an insurmountable tally, and he'd be close already if he'd maintained his early goalscoring form at Arsenal.

While it's impressive that Auba is in the discussion at all considering how relatively late he arrived in the Prem, age is not on his side, with the striker already 32.

Still, he's shown signs in recent weeks—with goals in four consecutive games at the Emirates Stadium—that he's getting back to his best, and with a contract until June 2023, it's not impossible he could break the record.

Getty

Riyad Mahrez

Not a player typically lauded for a his goalscoring, Mahrez has nonetheless hit double figures in three separate Premier League campaigns, with his return of 17 in 2015-16 being influential to Leicester City's remarkable title success.

He's currently level with Auba on 68 goals in 65th, but already 30, time is already against him as he looks to bridge the gap to Drogba.

Nonetheless, there's reason for optimism, Mahrez's 16 goals so far this calendar year—the latest coming against Brighton & Hove Albion on October 23—makes him City's top scorer in 2021.

Getty

Kelechi Iheanacho

Iheanacho may seem like something of an odd inclusion in this list, particularly considering that he's arguably been a flop in four of his six full seasons in English football.

However, his performances for Leicester last term realised the promise that he'd shown in his maiden season as a professional—with Manchester City in 2015-16—and he netted 12 goals in the top flight, averaging almost a goal every other game.

At only 25, and already on 34 goals, he would need to at least equal last season's tally of 12 goals for the next six seasons to draw level with Drogba.

It's not impossible, although Iheanacho surely needs to step into the shoes of Jamie Vardy when he does retire, and a goal-laden partnership with the next name on our list could help…

Leicester City.

Patson Daka

Daka is a new arrival, is yet to make a start for Leicester in the competition, and, to date, has only netted one Premier League goal.

However, he knows how to find the net, as was demonstrated by his four-goal haul in the Europa League rout of Spartak Moscow and his sensational scoring record in Austrian football.

Or just ask the Manchester United defence, who witnessed Daka first hand when he came off the bench to score in the Foxes' recent 4-2 victory.

At 23, he's no wonderkid anymore, but he's another contender to succeed Vardy long-term in this creative, settled Leicester team, and with a few big seasons under his belt, could find himself pushing Drogba's record close.

If he scored 15 goals per season every year until he's 30—far less than what Vardy has managed despite arriving in the Prem in his late 20s—then he can surpass the Chelsea great.