Liverpool
Wijnaldum: Salah competing with Ronaldo & Messi but has plenty to prove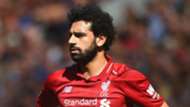 Mohamed Salah "can definitely compete" with Lionel Messi and Cristiano Ronaldo, says Liverpool team-mate Georginio Wijnaldum, but still needs to prove his consistency over a number of years.
The Egypt international has been the undoubted star of the show for the Reds in 2017-18, with a stunning debut campaign delivering 44 goals, numerous prestigious awards and a Champions League final berth.
It has been suggested that Salah now sits alongside Messi and Ronaldo in the running for the 2018 Ballon d'Or, with his efforts comparable to those put in by talismanic figures at Barcelona and Real Madrid.
Wijnaldum admits that his in-form colleague deserves to be placed in that talent bracket, but says there is still much work to be done if he is to cement a standing alongside the very best in the business.
The Netherlands international told ESPN FC: "It's difficult to say. Messi and Ronaldo do it for years, but this season, he can definitely compete with them.
"But if you want to speak about the level of Messi and Ronaldo, a player has to do it for many more years.
"I don't know how many years they have been doing it, how many years they have been first and second in the Ballon d'Or, it is unbelievable.
"[Antoine] Griezmann is another player you can say is there with Ronaldo and Messi, but it is difficult to say.
"What I do know is that a player has to do it for many more years to compete with those two because what they are doing is unbelievable.
"I don't think you will ever see players who are so consistent, playing the way they are doing - scoring goals, being important for their club, winning trophies and individual trophies."
Liverpool and Salah are to get a good look at Portuguese superstar Ronaldo on Saturday when they face Madrid in the Champions League final.
He poses the biggest threat to the Reds' hopes of tasting European glory, but Wijnaldum insists Jurgen Klopp's side will not lose sight of the other star turns at Zinedine Zidane's disposal.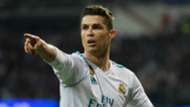 "He [Ronaldo] is really good and he showed it, even in the times when people said he wasn't in good form. He still scored goals and helped Real win games.
"He will always be a threat, for every team he plays against, because he has already showed everything and that will also give Real confidence because, even if he is not in form, he can be dangerous.
"If I look at Real Madrid as a team, I see a lot of good players. That is why we have to be aware of everyone.
"They have so many good players, so much quality, almost all of them are world-class players. It is not only Ronaldo.
"Even if you take Ronaldo out, you have to manage to defend against the other players because they have a lot of quality where they can create chances or score goals.
"You have [Toni] Kroos, Marcelo, [Sergio] Ramos at set pieces. A lot of them can make the difference.
"It is not only our front three, midfield or the defenders -- I think we have to do it as a team and I think we have to play the perfect game to win it."