FA Cup
'We can score 2-0, 3-0, 3-1 at Larkin!' - Mora unfazed by defeat to Pahang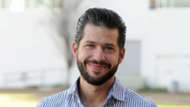 ---
BY        ZULHILMI ZAINAL       Follow on Twitter
---
Johor Darul Ta'zim (JDT) head coach Benjamin Mora is unperturbed by his side's 3-1 defeat to Pahang in the first leg of their quarter-final FA Cup tie, at the Darulmakmur Stadium.
In the post-match interview with the match broadcaster, the Mexican coach said he believes that the Southern Tigers can overturn the scoreline at home in the second leg.
"The scoreline (margin) seems a little big, but at home we are very good. We can score 2-0, 3-0, 3-1.
"We have won 3-1 there, so we can repeat the story. It doesn't worry me that we now have to go back to Larkin and win," said Mora on TV9.
However he admitted that his men committed a number of errrors against Pahang, which he will need to rectify.
"We need to fix the mistakes, but you get mistakes in these kinds of games, and they cost us the match.
"...Those mistakes are possible in these kinds of games, because everything factors in; the people, the pitch, the tension, the pressure on the players.
"We need to fix some individual mistakes, individual performances, and the team performance also," added Mora.
He then reiterated his confidence in his team's ability to win the tie in the second leg.
"We're going to try to win at Larkin, and go to the semi-finals. This is only 90 minutes from 180. So this is half-time only!" repeated Mora.
The return fixture will be played on April 21.