UEFA Champions League
Walking to Berlin and renting out office blocks - how far would you go for your team?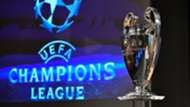 From walking until your legs give up to standing in line overnight, some fans have gone to incredible lengths to support their team. 
Long-standing UEFA Champions League sponsor Mastercard challenged supporters to make pledges using the #MadnessOrPriceless hashtag on social media.
How far would you go for your club in the UEFA Champions League?
---
WOULD YOU WALK 1,000 km?
---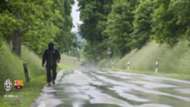 Juventus didn't expect anyone to go that far. The Italian club's 'If We Got To The Final' hashtag was really just asking their faithful supporters to express their love for the club. But Nico De Marchi went one step beyond. Before he knew it, he'd offered to walk and cycle the 683 miles to Berlin for the Old Lady's UEFA Champions League showdown with Barcelona in 2015.
Nico braved the elements and pushed his body to the limits on his week-long trip, his daily quota of 100-120 km dropping considerably as the journey went on, his legs pleading for him to give up and go home. The final stretch was the most gruelling, but, after receiving his free ticket from the club, that final walk up the steps to his seat was worth the struggle.
---
WOULD YOU QUEUE FOR 14 HOURS?
---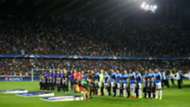 Leicester City were never supposed to win the Premier League. They certainly weren't supposed to be leading England's UEFA Champions League charge. Football is a sport for dreamers, though, even if only a few of us are ever lucky enough to have them realised. So, when Leicester did the impossible, one fan considered passing up his nightly opportunity to dream a fair trade.
In September 2016, lifelong supporter Rik Lewin turned up at the King Power Stadium at 6:30pm to queue for his ticket for his club's Champions League debut – the ticket offices opened at 8:30am the following morning. "There was no way I was going to miss this game," Rik told the Leicester Mercury. "It is the stuff of dreams and we are still dreaming."
---
WOULD YOU RENT OUT AN ENTIRE OFFICE?
---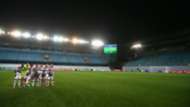 One group of die-hard Bayern Munich fans were so desperate to see every step of their club's UEFA Champions League journey in September 2014 that they clubbed their money together and went way above and beyond.
Not only did the passionate Germans travel to Moscow for their club's match with CSKA that was being played behind closed doors, but they all chipped in and raised a further €7,000 to secure themselves a unique, bird's-eye view of the action, renting out an entire office in a tower overlooking the Arena Khimk. "Build more high-rise buildings next to football stadiums! Many greetings from next door," wrote the fan group on social media.
Some fans have gone to incredible lengths to support their team. How far would you go? #MadnessOrPriceless

Posted by Mastercard on Thursday, February 16, 2017
Just how far would you go for your team? MasterCard want all UEFA Champions League fans to join the debate on social using the #MadnessOrPriceless hashtag!