Brazil
'The sky's the limit for rare gem Gabriel Jesus' - Brasil Global Tour meets Juca Kfouri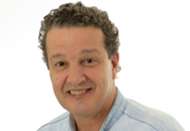 Jose Carlos Amaral Kfouri, better known simply as Juca Kfouri, is one of Brazil's most respected journalists.
A regular both in print and on television, Juca is also rightfully regarded as one of the great pioneers of investigative journalism.
Among his many great achievements, in 1982, as editor of Placar, he ran a 12-page report entitled, "Unmask the Mafia of the soccer lottery," which uncovered a nationwide match-fixing scandal, though formal charges were never brought against the more than 125 figures named.
He has spent a prestigious career fighting against corruption, demanding questions others were too afraid to ask, risking jail time and his own personal safety in the pursuit of truth and decency.
---
READ MORE: 
Tite's house of cards | BGT meets Tim Vickery | Tite names Brazil squad
---
Juca's daily UOL blog is a must-read, a place where fans from around the world can gather for succinct, nuanced summations of the game's biggest talking points.
For decades Juca has been unpacking the major issues in Brazilian football, interpreting the nation's complex social, political and cultural issues through the prism of its leading sport.
He has become something of a legend to his colleagues, inspiring young journalists to apply the 'Juca law', which demands they look beneath the surface of their general observations on the game. 
Ahead of this month's World Cup qualifiers, Chevrolet Brasil Global Tour caught up with Juca to talk about one of his favourite subjects: A Selecao.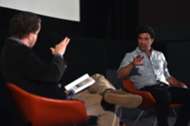 Brasil Global Tour. Six game, six wins under Tite. Simple: Brazil are once again the best in the world, right?
Juca Kfouri: It's too early to say that Brazil are back to being the best. It is enough to say that Brazil are respected once again.
BGT: Tite has shown himself to be a shrewd politician. Flamengo are represented in the squad again. So are the North East. 
Juca: He is a diplomat, no doubt, but I hope that the choices are more for technical than diplomatic reasons. Diego and Diego Souza are among the best.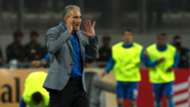 BGT: Diego Souza is the first player from the North East to be summoned for a qualifier since Leomar in 2001.
Juca: The Nordeste is to Brazil what Brazil is to Europe. And the lack of professional management in our football only deepens economic differences.
BGT: What was your reaction to the Olympic coach Rogerio Micale leaving his role?
Juca: I was surprised. The South American under-20 championship was a fiasco, but I imagined that the Olympic champion deserved a little more respect. Brazilan football has plenty of South American titles, last year's Olympics was Brazil's first gold medal.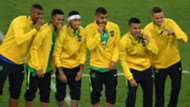 BGT: For a long time, Brazilian football was among the most innovative in the world. Brazil conceived the back-four, introduced psychologists before anyone else, and has long had the game's leading physical preparation specialists. Has the progress slowed? Why so?
Juca: I do not think Brazilian football has innovated, for example, in psychology, although there was the experience of 1958 with the famous Dr. Carvalhaes. Brazilian football always lived at the expense of their talents and there was an accumulation of them between 1950 and 2000. As soon as they began to decline, the administrative mess prevailed, the lack of policy for the youth divisions, corruption etc.
BGT: Brazil continues to produce some of the most promising youngsters in world football, however.
Juca: Without a doubt, but most will probably make their futures away from the country, because we are now exporters of players, like coffee or soy.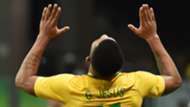 BGT: Like Gabriel Jesus? 
Juca: He's a rare gem, both on and off the field. The sky is the limit for him.
BGT: Neymar was the star of the show last week as Barcelona fought back against PSG in the Champions League. Do you think he's ready to take on a leading role for the club?
Juca: Neymar is one of the greatest talents ever seen in world football. If he does not get lost as a pop star, if he does not turn into, say, a Ronaldinho who made football a secondary concern, Neymar will be number one soon.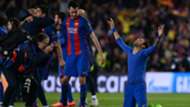 BGT: Brazil could seal qualification for World Cup 2018 this month. Is this the team we will see at the tournament in Russia?
Juca: The team that should compete for the World Cup should be made up of those who are the best form next year. Scholari paid a heavy price for staying faithful to the the Confederations Cup-winning team. I hope that Tite learned his lesson from Corinthians in 2013, when he showed loyalty to with champions of the previous year even though they were no longer the same players.