Mohun Bagan
Swapan Banerjee: East Bengal cannot play ISL without Mohun Bagan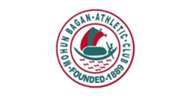 After East Bengal roped in Quess Corp Limited as their investor, there have been talks of the Red and Gold brigade making a move to join the IMG-Reliance-backed Indian Super League (ISL) either this season or the next.
A couple of weeks back when Quess were unveiled as East Bengal's investor, Ajit Isaac, Chairman and Managing Director of Quess, said," The sporting activities of the club will gather pace now with the efforts to join the ISL (Indian Super League) as well as to enhance the player base, training capacity and infrastructure required to achieve more sporting trophies."
Recently, Issac in an interview to Goal reaffirmed that the management would like "to play in the league which has the best level of competition and viewership". 
East Bengal top official Debabrata Sarkar also said that although they expect a merger between ISL and I-League, 'if ISL decides to reopen bidding, East Bengal will definitely submit a bid.'
In case, East Bengal does secure a spot in the ISL, it wouldn't go down well with the fans given that they will be shorn of the Kolkata derby. The rivalry is akin to that of Real Madrid and Barcelona. Either of the teams moving to a new league wouldn't make sense. 
Interestingly, Mohun Bagan's football secretary Swapan Banerjee had a different opinion. 
"East Bengal cannot play ISL, without Mohun Bagan's support. Only if we support then East Bengal can play ISL. Both teams will play the ISL together or both won't," said Swapan Banerjee to Goal.  He also confirmed that both the Kolkata giants would continue to play in the I-League. 
When Goal contacted Sarkar he said, "I do not wish to comment on his statements. It is prudent not to reply to such comments." 
On the other hand, it is learnt that Mohun Bagan is in advanced talks with a sponsor who is ready to spend around Rs.15 Cr. The new sponsor would likely be announced on July 29 during Mohun Bagan day celebrations.