PSL
Safa Tshwane seeking justice for TUT Football coach Bushy Moloi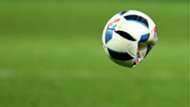 The South African Football Association (Safa) in the Tshwane region is investigating the incident that led to TUT Football coach Bushy Moloi getting hospitalized last weekend. 
Moloi was reportedly attacked, stabbed and left unconscious by one of the officials from the opposition team (Barcelona) on Saturday. 
He was rushed to hospital almost immediately after the incident. Moloi has since been discharged from hospital.
Safa Tshwane said they are waiting for a full report from the two clubs and the referee who was in charge of the encounter on the day in order for them to speed up the investigation.
However, they confirmed that they will come down hard on whoever was behind the attack.
The association also condemned acts of hooliganism in football, and hopes incidents of similar nature will not happen in future.
Moloi's team, TUT Football, drew 0-0 with Barcelona on the day of the incident. The two teams are campaigning in the SAB Regional League.