England
Rooney is right, former players should be jealous of England - Redknapp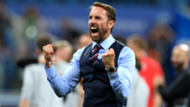 England's success under Gareth Southgate should be making members of the so-called 'golden generation' jealous, says Jamie Redknapp.
Wayne Rooney, who was drafted back into the current regime for one final outing against the United States, has claimed that the progress made by the class of 2018 does not sit well with some former stars.
He said: "I know there are some ex-players who I've spoken to who can't come to terms with England doing well."
Redknapp considers that to be a fair assessment, with the rejuvenated Three Lions having reached the semi-final stage at the World Cup in Russia and booked a place in the last four of the inaugural Nations League.
A man with 17 international caps to his name told the Daily Mail: "Wayne Rooney has said some of his former England team-mates are jealous at the success Gareth Southgate is having with this team. They should be.
"This exciting young team are showing them how it should be done. The likes of Sven Goran Eriksson, Fabio Capello and Roy Hodgson had stronger squads at their disposal but the progress under Southgate has only highlighted how much those England sides underachieved.
"Players are being picked on form, not reputation.
"It doesn't matter who you play for - if you're good enough, you have a chance. This approach has allowed Ben Chilwell, Joe Gomez, Ross Barkley and Jadon Sancho to break into a team who reached the World Cup semi-finals.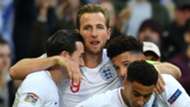 "What pleased me most about Sunday's win [over Croatia] is that it finally put to bed the nonsense that England fluked their way to the last four in Russia.
"They have now beaten the World Cup finalists and a strong Spain side away from home.
"I am immensely proud of what Southgate has achieved. Wembley was rocking on Sunday. It was probably the best atmosphere the ground has seen since Euro 96.
"This side have made the country fall in love with its national team once more."
England briefly faced the threat of Nations League relegation after falling behind to Croatia at Wembley.
They were, however, to stage a stirring comeback, with Jesse Lingard and Harry Kane turning a dramatic tie on its head to keep the feel-good factor flowing.
Southgate's side are set to discover who they will face in the semi-finals when the draw is made in Dublin on December 3.