Saudi Arabia
Odd attack by Turki Al Shaikh and calls for naturalization – social media reactions to Saudi Arabia's loss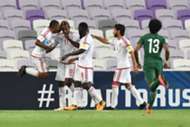 There was great anger on social media after Saudi Arabia's loss to Belgium 4-0 in a friendly match.
Saudi Arabia drew 1-1 against Ukraine before losing 4-0 to Belgium in their preparation period.
The opinions were divided, with some attacking manager Pizzi and others blaming the players.
Turki Al Shaikh, Head of Saudi General Sports Authority, went to Twitter to attack the players.
He claimed that Mohammed Al Sahlawi was not fit to wear the shirt and that the young Abdullah Al Hamdan deserved a place ahead of him in the team.
He tweeted once again saying that Saudi Arabia needed a new striker, before claiming that Saudi Arabia should "know their actual size and not compare themselves with the golden generation".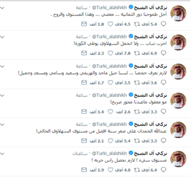 Adding to the problems, Al Shaikh called the national team as "one that looks for one point rather than three and focuses on clearing the ball and silly defensive tactics."
Fans from twitter blamed the manager, the players and the staff amongst others but also claimed that they were afraid of what would happen in the World Cup with the current defence. One fan even called for the naturalization of foreign players to help the national team.