Liverpool
More Salah and Mane, not money: Liverpool's focused strategy tears through Everton's faux ambition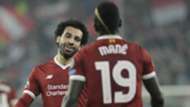 When Farhad Moshiri, Everton's billionaire major shareholder, took possession of the microphone during the club's general meeting on January 4 at the Liverpool Philharmonic Hall, he delivered an assertive address. "We don't want to be a museum. We want to be competitive and we want to win," he roared.
"The gold standard for me is our Premier League position. We don't have all the time in the world. We have a window to establish ourselves."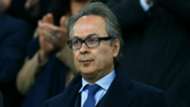 The Iranian-born businessman will have never forecasted that with the new year fast approaching, Sam Allardyce would be referred to as Everton manager -  a move dictated by the fear of what lies below, rather than the possibilities of what could happen above - with the club just eight points off the relegation places.
Having spent an initial £50 million to recruit goalkeeper Jordan Pickford and centre-back Michael Keane in the summer, Moshiri could not have possibly imagined that only West Ham and Stoke City will have conceded more than the Blues ahead of the festive schedule.
There were pronounced celebrations when, for the first time in nearly a quarter of a century, Everton's record transfer fee had surpassed Liverpool's - the £45m investment in Gylfi Sigurdsson trumping the outlay on Mohamed Salah, which has a ceiling of £43.9m.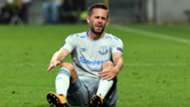 Jurgen Klopp's side, however, have bulldozed in 14 more top-flight goals with the Egyptian setting the pace in the scoring charts.
They have qualified for the Champions League last 16, with only Paris Saint-Germain marginally breaching defences more in a campaign's group stage, while their neighbours clocked a sole victory in Europe's secondary club competition.
Throughout the summer, as Everton splurged in a scatter-gun manner, packing their No.10 options without balancing the departure of Romelu Lukaku by bringing in a genuine No. 9, their business was widely labelled "a sign of ambition."
Liverpool's more surgical approach, geared towards their stylistic template, was weirdly viewed as the opposite in many quarters. This despite the only cross on Klopp's checklist being the failure to bring in Virgil van Dijk, with the German ticking off every other priority target he wanted, including an advanced, club record-breaking deal for Naby Keita.
The focus wasn't on the who? or the why? of the signings, but on the figures. How much? was all that mattered.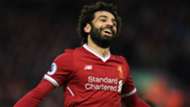 Alan Stubbs declared the Reds were "envious at what Everton are doing at the moment." Richard Keys was even bolder in his assessment. "Loving Everton's business this summer," read his now-deleted tweet, posted on July 9. "Here's an early call - they finish above Liverpool this season."
Buying big to make a statement will never measure up to smart expenditure. "We are not afraid of large numbers at the club, we are not afraid to spend," Klopp explained to Goal earlier this year.
"But we have to do the right things, look at the right players and negotiate with the right clubs." Over the past three summers, Roberto Firmino, Sadio Mane and Salah have all arrived at Anfield at a snip of some of the fees swirling around the top end of the division, let alone amongst Europe's elite, but they have greatly elevated the blueprint they were specifically bought for.
Everton's reliance for goals, meanwhile, is shouldered by 32-year-old Wayne Rooney. He is supported by Oumar Niasse, who is only still at Goodison Park by virtue of a deadline-day move to Crystal Palace collapsing late on, and the impressive Dominic Calvert-Lewin, only 20.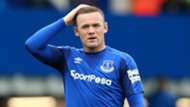 Everton spent, and spent, and spent yet are short of pace, goals, cover and genuine quality.
Their lack of a coherent strategy in terms of transfers extended to their search for a new manager. It took more than five weeks after sacking Ronald Koeman for Allardyce to succeed caretaker boss David Unsworth, following the club's failure to land Marco Silva from Hull City.  Shakhtar Donetsk's Paulo Fonseca, the Republic of Ireland's Martin O'Neill and Andre Villas-Boas, now in charge of Shanghai SIPG, were also under consideration for the position.
Everton, as expressed by goalkeeping legend Neville Southall, pushed the panic button by appointing Allardyce on an 18-month deal. It is a decision dipped in fear, not ambition.
"The club is in a difficult place at the moment which no one expected, which is why they came and asked me to bring a bit of stability," the 63-year-old himself admitted.
"Luckily for me, wherever I have been I have always managed to leave the club in a better position than when I have taken over."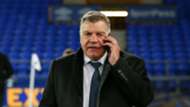 Two of Allardyce's last three clubs - Palace and West Ham - are in the relegation zone. The other, Sunderland, find themselves second-from-bottom in the Championship.
He may oversee short-term gains, and even if he was to pull off an unlikely Merseyside derby upset on Sunday, the former England manager still represents the antithesis of the message Moshiri shared at the start of 2017.
At Anfield, two fierce rivals with contrasting strategies and definitions of ambition will face off.
Regardless of the result, there will be no doubt over whose long-term vision is more geared towards continued advancement.