Liverpool
Mignolet concedes he is 'fighting Ter Stegen, Hart and Casillas' for Liverpool future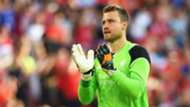 Simon Mignolet admits he will always be fighting for his Liverpool place, with Marc-Andre Ter Stegen, Joe Hart, and Iker Casillas among those being linked with the club.
The Belgium international has spent four eventful years at Anfield, making 179 appearances for the Reds.
'Lallana is special like Coutinho'
He was signed from Sunderland for £9 million and handed a new five-year contract in January 2016.
Mignolet has, however, spent time on the bench after being dropped and acknowledges that he can take nothing for granted regardless of his form, with there plenty of names ready to take his place.
He told the Liverpool Echo: "Everyone will see the numbers and think I am fighting this guy and this guy. But that isn't how it is.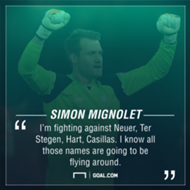 "I'm fighting against Manuel Neuer, Marc-Andre Ter Stegen, Joe Hart, Iker Casillas. I know all those names are going to be flying around, I know what I did this season will be forgotten.
"I'm not fighting against the guys in the dressing room. I'm fighting against myself. There is no point gauging what is going to be around me.
"I'm never going to look at them if something is going on around me. I have shown that I can deal with it. I'll be coming back to show it again."
Liverpool chase £50m-rated Keita
Mignolet added: "As a goalkeeper, you are on your own and even now, after a solid season, the rumours are starting again with Casillas.
"I'm 29 now. I know what happens when you are the Liverpool goalkeeper. Whether you have good performances, s*** performances, the scrutiny is always there. Always."
Mignolet's experiences in 2016-17 have made him all the more determined to be Jurgen Klopp's first choice goalkeeper, having been left disappointed by his early-season axing.
He said: "Yeah, inside I got angry. I don't think anyone on the planet doesn't get angry!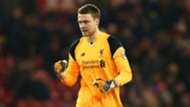 "But I can never show it to the outside world. The minute when he told me there was this sudden rush of disappointment. I didn't get it.
"This was the worst moment I had, worse than when Brendan dropped me for Brad Jones. There wasn't really anything where I could blame myself as before with Brendan you can accept there were points when you could have done this, this or this better.
Gerrard to take on Man Utd again
"After I was dropped that time, I just kept asking myself 'why?' but the only way to deal with it was to put my head down and get on with it.
"I was determined to show myself in the best possible light. The last few months have given me a lot more settlement here. I understand things now and I can deal with it."
Having been dropped in September, Mignolet replaced Loris Karius again in December and saw regular game time through to the end of the season.