Premier League
Meet Robot Carlos – the Goal Messenger Bot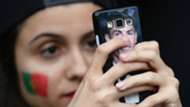 Goal fans are now able to get the latest news about their favourite players and clubs from within Facebook Messenger, thanks to the launch of Robot Carlos, the Goal Messenger bot.
To start using Robot Carlos, visit the Goal Facebook page and click 'message'.
Getting started
The first thing Robot Carlos will ask you is to pick your favourite teams or players, if you want to read the news or head straight to the latest transfer news. If you decide to pick a team you can choose one from any of the top five European leagues, or just get news about that league.
Once you've found your favourite team, you're able to choose to view stories about them or subscribe to a daily bulletin featuring the latest news on your chosen club. You can also do the same for your favourite players. If your favourite player isn't in the list, just ask Robot Carlos by typing the player's name in.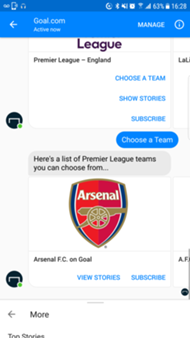 Reading the news
When you see a story which interests you, tapping 'view on Web' will take you to that story on Goal. If you just want to read a summary of the story, tap 'Read Here' and a snippet will load right there in the Messenger window.
Subscriptions
While Robot Carlos will tell you everything you need to know, whenever you want it, he'll also send you a daily bulletin every morning featuring the latest news from your chosen subscriptions. If at any time you want to change your bulletin, type 'manage subscriptions'.
As well as subscribing to the latest news on your favourite players, clubs and leagues, you can also get a general news bulletin or one that just contains transfer news.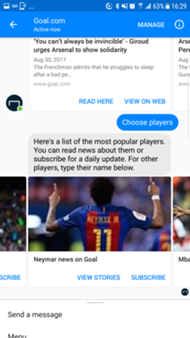 What doesn't Robot Carlos know
Robot Carlos has an extensive knowledge of European football and can fetch news on the most popular teams and players. However, if you're looking for news about a player he doesn't know about, he will let you know. Likewise, if a team or player hasn't been in the news recently there won't be anything for him to send you. Test him out, you might be surprised by what he says.
If you're ever stuck, just ask Robot Carlos for help and he will give you some tips. You can also ask to be taken back to the main menu by typing 'main menu' or you can start afresh by typing 'restart bot'.