Transfers
Carrick to quit football if not offered Manchester United extension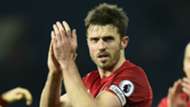 Manchester United midfielder Michael Carrick has revealed he is likely to quit professional football if he is not offered a new contract at Old Trafford.
Torres suffers horrific head injury
The 35-year-old's current deal expires at the end of the season and is not expected to stay at the club beyond the summer, having started less than half of the Red Devils' games this season.
And should manager Jose Mourinho decide the midfielder is no longer needed at Old Trafford, Carrick admits he would be ready to call time on his trophy-laden career.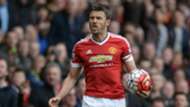 "I don't think there are many [other] places I'd want to play, if any - after this, anyway," Carrick said according to the Daily Mirror.
"I probably would say, 'Yes, that would be it.' I've had such a time here that I don't think I'd go ­elsewhere.
"I understand I'm not going to play every game and I haven't really got a problem with that, but I need to be playing enough.
"There's pride as well. Gary ­Neville springs to mind - he stopped halfway through the ­season. He said, 'You know what? That's it. I can't do it now,' which you've got to respect.
"I don't want to be ­hanging around too long just for the sake of it. I'd want to be going out when I still feel I'm ­contributing enough."
Kante wins London Player of the Year
Carrick, who announced his star-studded testimonial on Thursday, revealed he is yet to have a formal discussion with Mourinho but is expecting a meeting with the Portuguese to learn his fate in the coming weeks.
"I haven't really had that much of a conversation with him yet," he said. "Obviously that will happen at some stage - pretty soon I'd have thought. That's something I'm really relaxed about, and I'm sure he is as well."