Juventus v Real Madrid
Jugovic: I entered into Juventus legend with Champions League winner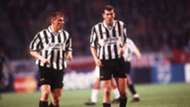 ---
EXCLUSIVE
---
Even now, Vladimir Jugovic cannot quite believe just how serene he felt. The eyes of the footballing world were upon him, the hopes of every Juventus fan resting on his shoulders, as he walked forward to take his penalty in the 1996 Champions League final shootout with Ajax.
"The eves of these memorable encounters are beautiful because a player knows well that he will be able to write a piece of history for his club," Jugovic tells Goal of that momentous night in Rome.
EXCLUSIVE: Ronaldo or Dybala goal offer
"But I must say that I approached the penalty spot feeling fairly calm.
"Then, when I saw the ball going past the goalkeeper, [Edwin] Van der Sar, to his right, and into the net, I entered into Juventus legend... I'm very proud of that."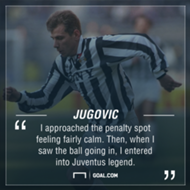 And rightly so. Twenty-one years and four finals have passed since that night at the Stadio Olimpico and still, not one other player has experienced the joy of winning the Champions League for Juve.
That could all change on Saturday, though, when the Bianconeri face Real Madrid in Cardiff.
As the defending champions, Los Blancos go into the game as marginal favourites but Jugovic feels that there is nothing to choose between the two sides.
"Finals are always very particular games, subject to a number of factors," the two-time European Cup winner muses. "There are often anomalies or unpredictable elements that mark or condition the course of the match.
Zidane: A Galactico for Galacticos
"I am sure, though, that we will see a great game. At the end of the day, we're going to have the two best teams in the tournament, both with stellar squads and great players, playing with immense motivation.
"Real Madrid are the reigning champions and the Club World Cup champions but Juve are not a lesser team.
"In fact, Juve are a real team, strong, determined and hungry for victory. They have shown for some time that they are a lethal outfit, skilful in terms of exposing every type of weakness in their opponents and this will be a point in their favour."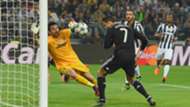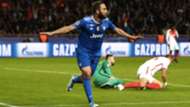 Indeed, Jugovic feels that Juve are the more solid side, as underlined by the fact that the Old Lady has reached the final unbeaten and with the concession of just three goals.
"Allegri's Juventus are doing incredible things in defence, but they also have great goalscorers in attack," the former Red Star Belgrade ace argues. "Real, meanwhile, often concede but they have a really impressive forward line.
"This will be one of the themes of the game, observing the Spanish attack against the impenetrable Juve backline.
"I'm also curious to see the battle between the two sets of full-backs, both of which are of great quality.
Nedved: Schick can be next Ibra
"It's too easy to say that Cristiano Ronaldo will be the protagonist as I think that Karim Benzema and Luka Modric could be decisive and if Bale plays, he will be lifted by the fact that he's playing at home in Wales.
"As for Juve, I think that Dan Alves and the inside attack can create great counter-attacks. I also expect a lot from the trio of Mario Mandzukic, Paulo Dybala and Gonzalo Higuain."
Essentially, Jugovic feels that these are two sides so full of world-class talent that it is impossible to pick out just one potential match-winner. Saturday's hero may even come from the bench, just as he did during the 1996 final.
His introduction as a replacement for Antonio Conte ultimately changed the course of the game, the history of Juventus as a football club, and his own life.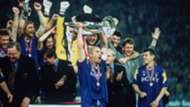 "I've remained very attached to Italy, a wonderful country where I always gladly return, one that helped me grow and become a complete footballer," explains Jugovic, who spent two seasons in Turin.
"I have a lot of affection for all of the Italian teams for whom I played: Sampdoria, Juventus, Lazio and Inter, but that penalty in Rome against Ajax gave me something more.
"I've always remained a part of Juve and it will be like this for the rest of my life.
"It gave me a Bianconero heart, I feel Juventino and I hope that Juve can lift the Champions League trophy on Saturday.
"This really can be their year."
Juve's big moment has arrived. The pressure is on. They need to remain calm. Just as Jugovic did 21 years ago...