Mumbai City
ISL 2018-19: Jorge Costa looking forward to 'special' game against 'best team in the league'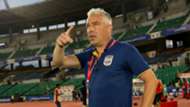 Placed second in the Indian Super League (ISL), Mumbai City FC will be hoping to be the first team to defeat league leaders Bengaluru FC.
Mumbai City boss Jorge Costa is aware of the magnitude of the game and expects a difficult challenge. 
"I think it will be a difficult game for us. It's true that we are doing well but it will be difficult. I'm sure that it's the same for Bengaluru. Zero, one or three points tomorrow, we still have a lot of games to play. But it will be a special game as it is against one of the best teams in the league. But I think it's just another game that we want to win, with all due respect to Bengaluru." 
Owner Bimal Parekh made a strong statement recently when he said that he expects Mumbai to finish in the top four. Costa does not see this statement as something that would add pressure on the team to deliver 
Costa said, "We want to finish in the first spot and I think all the 10 coaches said the same thing. We must know how to deal with pressure. If we cannot deal with the pressure, we must change our profession. So, this is normal for us. 
The Portuguese also spoke about how the harsh scheduling has rendered it almost impossible for him to sit and plan for the game. 
"It will be difficult for us tomorrow. This is the third time we flew in six days. We have not had time to work or think about the players. I hope that after a January we will have some time to sit down and think. What we will be doing tomorrow, I will speak with the players tomorrow. I know what we have to do tomorrow. I have not found any weak points in Bengaluru side. They are very good individually and as a team. Having said all this, I want to go home with three points and I think we can to it."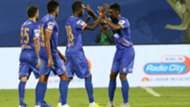 The 47-year-old believes that the international break will be welcomed by the team as they look to get some much-needed rest after a month of football amid gruelling scheduling 
"I am used to having the break and I like it. It will be nice to spend some time thinking about the games in February. It will be good for the players to get some rest physically and mentally. I know we are on a good run but I think the players and I can take some rest and spend time with our families.
"I don't want to talk about the scheduling as the organisers know what they are doing." 
Costa hinted at possible activities in the transfer window, "I don't know if we have enough money but we are working towards it. I am happy with the players and my job but I want more. I'm happy with the squad but if we can add players without spending a lot of money we will see. It is not easy to add players but we are working."