Indian Super League
ISL 2017-18: FC Goa's Sergio Lobera: 'We must be in the top four'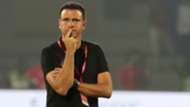 FC Goa, who have undergone a slump in their performances recently, will lock horns with Steve Coppell's Jamshedpur FC on Thursday evening.
Discussing the recent results, head coach Sergio Lobera stated that had The Gaurs grabbed an early lead in the fixture against FC Pune City, things would have gone in their favour. Further, he stated that his troops were denied a spot-kick in the following game (against ATK) and the Goan side was sub-par in their last match (against NorthEast United FC).
"It is true that we did not get the results but this is a league where small details make the difference. In the first game against Pune (City FC), I am convinced that if we had taken the lead, the result would have been different. In the second game, a penalty was denied to us. If we had gone into the lead I am not so sure that we would have got only one point. In the last game we were not at our best, but if we had taken the opportunities, the result could have been different,'' he explained.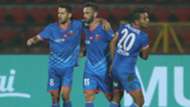 The Virat Kohli co-owned outfit has made a name for themselves for their attacking brand of football and Sergio Lobera is not prepared to alter his side's style of play.
"I have been following the league and I don't think any team changed their style when they were playing with us so far. But tomorrow we are against a team which has kept five clean sheets and has lost only twice, so to get a positive result we must play to the best of our abilities,'' he remarked.
Finally, the 40-year-old commented that their performance in the next seven matches, which includes five home ties, will determine their final position in the league. 
''From the next seven games, five of them we will be playing at home. These five games will show whether we are a team who are capable of playing in the play-offs or we need improvement. We don't have pressure but we have got a lot of excitement. We finished last in the previous season and with our style and results, we have regained the confidence of the fans. From the point of view of a coach, we must be in the top four,'' he signed off.