Premier League
Introducing Goal Players' Lounge - a chance for you to build a better experience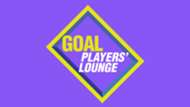 Are you a Goal enthusiast? Do you want to help us make an even better Goal? Well now you have the chance — Goal Players' Lounge is finally here!
Goal Players' Lounge is a community of loyal Goal users, helping our Insights Team build a better future for Goal.com and all of the Goal apps.
To sign up all you have to do is follow this link, click 'Join Group' and answer some simple questions.
Once accepted, you are part of a community where you can give us quick-fire feedback about new features on Goal.com and the Goal apps, as well as sign up for our research sessions where you could have the opportunity to talk to our Insights team over video chat.
We appreciate all the feedback that you can offer. Every single bit of feedback you give can be useful, however small. So we welcome you to join now by clicking here!