India
Intercontinental Cup is India's best chance to test new players before AFC Asian Cup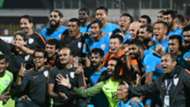 Between now and the 2019 AFC Asian Cup in January, India will take part in three major football competitions - Intercontinental Cup in June, Asian Games in August and SAFF Cup in September 2018.
India will send out U-23 squads for the Asian Games and possibly the SAFF Cup as well. That makes the upcoming Intercontinental Cup involving South Africa, New Zealand and Chinese Tapei in June the perfect opportunity for head coach Stephen Constantine to test new players in the National team.
The British coach was criticised in several quarters for his team selection earlier this year ahead of India's last group qualifier against the Kyrgyz Republic.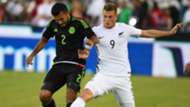 India succumbed to a disappointing defeat against Kyrgyzstan, paving way for more questions than answers ahead of the upcoming AFC Asian Cup. The tournament is a very important one for India and the Intercontinental Cup is the final chance for Stephen Constantine to test out new faces and see if they fit into his game plan ahead of the big one in 2019. 
The timing of the upcoming friendly competition, that too against good opponents, can act as grounds to test the newer players' mettle. Although the participants are ranked lower than India in the FIFA Rankings (except for South Africa), a team like New Zealand have a few players plying their trade in the English Premier League.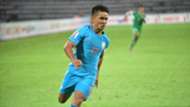 Constantine normally is known to select young players and by new players in the squad for the Intercontinental Cup, he stands to lose absolutely nothing. In fact, if one of those players do well, then it could cause a selection dilemma, something that all coaches yearn for. Without competition for places in the squad and free passes to the national team, India's growth will be stunted.  
India will have to another few months for the next major competition and by that time, it could be late for new players to make a mark. So it's time for fresh faces and more competition for places in the national team. And in the name of the Intercontinental Cup, an opportunity has presented itself.