Is €40m Tolisso a worthy replacement for Bayern pass master Xabi Alonso?
---
COMMENT
---
Following his outstanding campaign with Lyon in 2016-17, Corentin Tolisso had the pick of the European elite when it came to deciding his future this summer. 
Rather than opt for Juventus, where he was fancied as the long-term heir to Claudio Marchisio and Sami Khedira, the 23-year-old signed a five-year deal with Bayern Munich to become the Bundesliga's most expensive player ever, at over €40 million, and fill the boots of the retiring Xabi Alonso.
"I think that Tolisso has a good profile to replace a player like Alonso," Ancelotti said upon the Frenchman's arrival. "He is a really complete midfielder, good passing, forward, really well positioned defensively and also in my opinion [has] a lot of opportunity to improve.
"He's still young, he did well in Lyon, but I think with us he can improve more. He's going to complete our midfield."
Tolisso does indeed complete the Bayern midfield. Alongside Thiago Alcantara, Arturo Vidal, Joshua Kimmich, Javi Martinez and now James Rodriguez, Tolisso makes up a midfield unit which offers unmatchable quality, strength, and creativity. 
But does Tolisso represent a genuine contender for Alonso's vacant crown?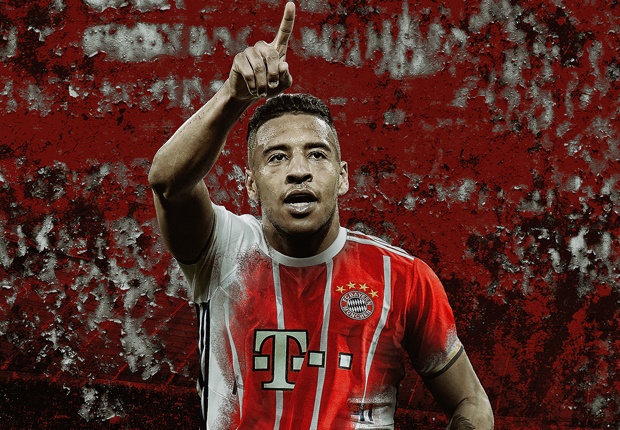 Last season, Alonso was involved in the third most sequences - uninterrupted passages of play where one team holds possession - per 90 minutes that ended in a shot in the Bundesliga, ending the campaign only behind team-mates Arjen Robben and Franck Ribery. Tolisso, on the other hand, was involved in the 12th most sequences that ended in a shot last season in Ligue 1.
Tolisso is a player who thrives in possession - the Frenchman registered an average of 1.4 key passes per 90 minutes last season, compared to Alonso's 1.5, and claimed five assists. 
The France international was involved in more goal-ending sequences (23) than Alonso (13), and more shot-ending sequences than his predecessor, with his creative faculties well-documented last term. 
However, should Tolisso be granted a starting spot in Ancelotti's 4-3-3 at the Allianz Arena, it will likely be in the deep midfield role, with attacking duties designated to the likes of Vidal, Thomas Muller and the wide players.
"I like to play in midfield, in front of the defence," Tolisso previously told France Football. "I like having the game in front of me, and I have greater qualities for that role."
It may take some time to appreciate the impact of Tolisso at Bayern, given the vast array of world-class midfielders at Ancelotti's disposal. However, given the opportunity, the patience and guidance he needs, there is every chance that he can develop into a player of Alonso's incredible influence.