N'Golo Kanté
Forget Zlatan, Sanchez and Diego Costa - Kante is the best player in the Premier League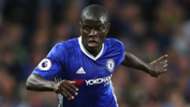 ---
COMMENT
---
N'Golo Kante might be a Premier League champion, but he is one who has not received the recognition he deserves - but that could be about to change at Chelsea.
Attacking talents Riyad Mahrez and Jamie Vardy claimed the two major Player of the Year awards - the PFA and Football Writers' - as Leicester claimed unexpected glory, but it has only been in the absence of the France international midfielder that his importance has really become apparent. Indeed, it is he who deserved both gongs 12 months ago. 
Chelsea boss Conte wins London Manager of the Year
Claudio Ranieri described Kante as "irreplaceable" after losing him to Chelsea. The Italian was proven right: he finds himself out of a job, while the busy midfielder is at the top of the table. 
Kante has emerged as the star of Chelsea's midfield, with the likes Cesc Fabregas, Nemanja Matic, Oscar and John Obi Mikel all seen off since the start of the season. His arrival has led to Oscar and Mikel departing, while Fabregas still struggles to earn game time to this day.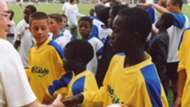 Kante almost didn't make it as a footballer after being rejected from several professional clubs at the age 16. He had unsuccessful trials at Amiens, Sochaux, Rennes, Lorient and AS Beauvais before Boulogne came along.
They said that "he was too small" and that "he lacked confidence", but football needs to improve at rewarding its quiet introverts, who can easily be lost to the game, with the brash and arrogant rising to the top. 
Kante wins London Player of the Year award
However, what was once regarded as softly spoken Kante's weakness is now his strength - you feel he could step on any pitch in the world and calmly carry out his duties.
He was unfazed by Leicester's title push. International football? No problem. At Chelsea? He quickly became the first name on the team sheet. Kante has handled his rapid rise with ease and should have been playing for Chelsea many, many years earlier. 
For their part, the Blues have done well to secure Kante as they had to battle a host of clubs to sign him, including Arsenal, Real Madrid and Juventus , before capturing him for £32 million.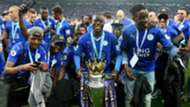 The player's decision to choose an underperforming side over three clubs that were in the Champions League may look strange, but his reasoning was sound: it was because of Antonio Conte. 
"I chose Chelsea because I spoke with the manager here and when I did that, I felt the capacity of the manager and that is why I made my decision," Kante told Chelsea's official website upon signing.
Conte secured the Premier League's best player and a specialist in winning possession, while the Frenchman made an association with a great manager who is capable of taking his game to increased heights.
In his playing days, the Chelsea manager was a combative midfielder for Juventus and won every major honour at the Italian giants. He takes an interest in developing all his players, with Kante's focus being to add a few more goals and assists to his game. There are signs that this may come, although it is certainly still a work in progress.
Conte would not want to lose what makes Kante great - his 266 tackles are more than any other player since he arrived to the Premier League. He has more to his game than just winning the ball, though - with an 88 per cent passing accuracy and 1,551 passes in the league this season.
N'Golo Kante scrubs up well. #LondonFootballAwards #CFC pic.twitter.com/ShRtQrvnab

— Nizaar Kinsella (@NizaarKinsella) March 2, 2017
He ranks fifth for passes in the Premier League and sixth for touches this season, showing that he is always involved in the action.  
He earned his first honour of the season on Thursday: the Premier League Player of the Year at the London Football Awards. This should be the first of many. He may not score beautiful goals like Alexis Sanchez or give interviews like Zlatan Ibrahimovic, but no player is as consistent in their performance during 90 minutes than the Paris-born star.
Maybe seeing Kante in a tuxedo is a sight that fans of all clubs are going to have to get used to.