eSports
Football Manager 2018: How to play early and get the game cheap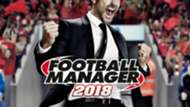 The 2017-18 season is well and truly under way, but Football Manager fans must wait a few more weeks before they can get their hands on the new game.
Football Manager 2018 will be the latest edition of Sports Interactive's incredibly popular simulation series and excitement is growing as the November release date nears.
Some details about new features were released at the end of September with more expected to follow throughout October and November. 
In the meantime, the game's publishers Sega have actually given an added incentive to eager gamers by making it available to them at an earlier date if they so desire.
---
HOW TO PLAY FOOTBALL MANAGER 2018 EARLY
---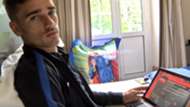 The official release date of Football Manager 2018 is Friday, November 10, but those who pre-purchase the game will be able to play it two weeks early.
That means fans of the series can potentially have access to FM18 and get to grips with the fresh features contained in the game from Friday, October 27.
The early-access game will be a Beta version - which means it may not quite be complete - but Sports Interactive have reassuringly confirmed that single player careers started in Beta can be continued in the full game upon its eventual release.
In order to properly avail the offer, pre-purchases must be made through a Sega-approved digital partner, a full list of which can be found on the official Sega website.
If the game is purchased from an unauthorised retailer, there is a possibility that the product could be defective and there is no guarantee that early access will be granted.
---
CAN I GET FOOTBALL MANAGER 2018 CHEAP?
---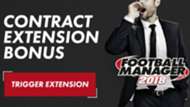 Yes, Football Manager 2018 can be obtained cheaply, but it depends on a number of factors.
The current standard price of Football Manager 2018 is £37.99 in the United Kingdom, $49.99 in the United States and €54.99 in the European Union.
However, a 25 per cent discount is available to those gamers who purchase before October 9 on the proviso that they already have Football Manager 2017 in their Steam library.
|   | Standard | Discount |
| --- | --- | --- |
| Sterling | £37.99 | £28.49 |
| Dollar | $49.99 | $37.49 |
| Euro | €54.99 | €41.24 |
As shown in the table above, if that discount was applied, the game would cost £28.49 in the UK, $37.49 in the US and €41.24 in the EU.
This offer has been playfully dubbed a 'contract extension bonus' in keeping with the themes and features contained within the game.
There may be further offers available following the game's release, but the admittedly generous 25% off deal is currently the only one.