WTF
FIFA 18 player ratings: Ibrahimovic & Dybala headline players ranked 30-21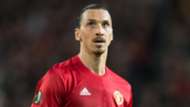 EA Sports' countdown of the best 100 players on FIFA 18 has continued with the unveiling of the stars ranked 30-21 on Saturday.
After releasing the list of players ranked 40-31 on Friday, the ratings have continued to advance towards the very best players on the planet with the reveal of the likes of Zlatan Ibrahimovic and Paulo Dybala.
Ibrahimovic takes an 88 overall rating and Dybala has been upgraded from an 86 FIFA 17 to the same mark.
EA will continue to release the top 100 in the coming days, leading up to the announcement of the world's most popular football game's top star.
You can check out the complete list of players to have featured on the list so far on our dedicated page.
Below is the full rundown of the players ranked between 30-21 and their stats as they will be seen on Ultimate Team when FIFA 18 hits the shelves on September 29.
---
---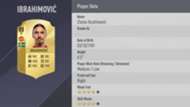 Ibrahimovic may have taken a two-point hit on his 90 overall rating on FIFA 17, but he remains one of the top strikers in the game.
---
---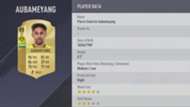 Borussia Dortmund hitman Aubameyang continues to climb, adding another point to his overall rating and keeping his fearsome 96 in pace.
---
---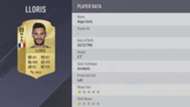 Lloris gets the job done in goal year in, year out for Tottenham and France and retains the 88 overall rating he sported in FIFA 17.
---
---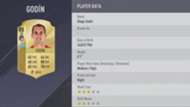 He may now be into his 30s but age shows no signs of slowing down Atletico Madrid talisman Godin, and he remains one of the game's top defenders at 88 overall.
---
---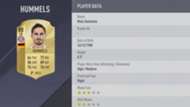 His team-mate Jerome Boateng may have taken a hit to his rating, but Bayern Munich fans have been compensated for that with a one-point upgrade for Hummels.
---
25. THIAGO SILVA | PSG
---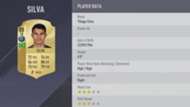 Soon to turn 33, Paris Saint-Germain and Brazil star Silva is down one point to 88 overall but still, nevertheless, a world-class central defender.
---
24. ARJEN ROBBEN | Bayern Munich
---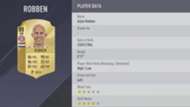 Bayern Munich winger Robben's attacking stats are still mouthwatering despite his advancing years and he gets a one-point upgrade to 88 overall.
---
23. LEONARDI BONUCCI | Milan
---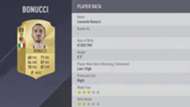 Bonucci was involved in one of the most surprising transfers of the summer, quitting Juventus for AC Milan, and the Rossoneri have landed an 88-rated defender.
---
22. THIAGO | Bayern Munich
---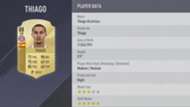 Thiago firmly established himself as a world-class midfielder last season and climbs from 85 overall to 88. Add that to his five-star skill moves and he will be in demand again on FIFA 18.
---
21. PAULO DYBALA | Juventus
---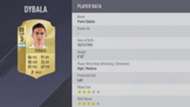 Dybala got a one-point upgrade during the FIFA 17 ratings refresh and jumps up two more points on FIFA 18. You would not bet against him continuing to rise in coming years.
EA SPORTS is revealing all players' ratings ahead of the release of FIFA 18 on the September 29. To pre-order your copy, head to: https://www.easports.com/uk/fifa/buy/united-kingdom