Videos
EXTRA TIME: Watch South African football skills at film festival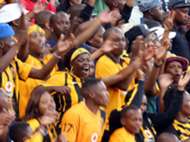 Judging from his magic tricks, using a hat instead of a football, this man can do anything on and off the field. 
Fifa, Caf and Safa coach for goalkeepers Alejandro Heredia posted this video on Twitter, so that counts for something, right? 
Even more surprisingly this performance was displayed on the red carpet at the Rapid Lion Film Festival in Johannesburg recently.
South Africa streets.... brilliant !!!!! pic.twitter.com/GheMPfSJGL

— Alejandro A. Heredia (@AleAHeredia) April 21, 2018