World Cup
EXTRA TIME: South African football's take on Pitso Mosimane's World Cup punditry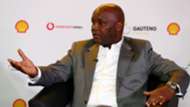 Brazilians coach Pitso Mosimane is one of the most respected coaches in South Africa and the continent at large.
He's won the most important competitions, such as the PSL title and the Caf Champions League with Sundowns.
Mosimane also learnt his trade as an assistant at SuperSport United and then under Brazilian coach Carlos Alberto Parreira with Bafana Bafana.
Unfortunately he only enjoyed a short stint as the head coach of South Africa, before he was replaced by Gordon Igesund.
During the 2018 Fifa World Cup, we've had the pleasure of listening to Mosimane's analysis of these international matches on SuperSport.
You can view one such analysis below, thanks to a Tweet from the official SuperSport Twitter. Then you can read reactions to Mosimane's views from SA fans who tune into the broadcast.
While there's been some mixed reviews, you can also appreciate that many fans also find Mosimane's views to be wise and brilliant. Perhaps, he just has a different, relaxed way of expressing his views, when compared to European analysis.
Whatever the case we've enjoyed listening to the coach of PSL champions, Sundowns.
Pitso Mosimane was disappointed with Croatia's performance and thought Denmark were unlucky not to progress. #WorldCup pic.twitter.com/JZHhePIpSY

— SuperSport  (@SuperSportTV) July 1, 2018
After watching such a great match and then you have to listen to Pitso Mosimane's post match analysis  #WorldCup #CRODEN pic.twitter.com/vGVrbyg4TA

— Sduduzo Masuku (@sduduzo_masuku) July 1, 2018
All analysts on @SuperSportTV #SSFootball #WorldCup mention players by their names, now we are about to hear our 'best coach' pitso mosimane doing the opposite saying that guy in jersey number 7, 11, 15. Eish so embarrassing. Pls pitso do research.

— Kenny Kunene (@Kenny_T_Kunene) July 2, 2018
Andy Townsend is so star struck with Pitso Mosimane yho!

— Khensani (@bhutiKhensi) July 3, 2018
Listening to Pitso Mosimane analyse pic.twitter.com/ZjqpiyXaSP

— Young Forbe (@KayzoQ) July 3, 2018
Pitso Mosimane as a pundit

— Sahelanthropus. (@OwieOnCrack) July 3, 2018
Pitso Mosimane speaks so much sense . A pleasure to listen to this extraordinary coach . Deserves more respect #SSFootball #worldcup

— the lesser spotted Mo (@jetmoses21) July 3, 2018
So Belgium become the first team since the West Germans in 1970 to claw their way back from 2-0 down to win 3-2... As Pitso Mosimane would say:"It's football hey!"

— Khanyiso Tshwaku (@kaymorizm) July 2, 2018
Pitso Mosimane doesn't seem arsed here. He keeps referring to the Japanese players as number 5, number 7, number 17 etc, smh. For someone paid for analysis, some effort and research would be nice.

— Mukudzei Mlambo🇿🇼 (@mkonradio) July 2, 2018
'let's be honest' Mosimane

— Renzèl (@vumani10) July 3, 2018
Pitso Mosimane knows his football. Brilliant analysis

— Masindi Netshilema (@MasindiNetshil1) July 3, 2018
Pitso Mosimane knows football and is knowledgeable in his analysis but on prime time tv, he is a sleeping pill I tell you#SuperSport #WorldCupRussia2018

— Edwin Matlapeng (@EdwinMatlapeng) July 2, 2018
Pitso Mosimane on the support sport Panel  saying the wrong things

— MALUMU DAN _ BIZA (@Dan_biza) July 3, 2018
Everything that comes out of Pitso Mosimane's mouth makes sense, idc

— Steve Urkel (@mhlomhleduku) July 3, 2018