Premier Soccer League
Baroka FC new signing Rodwell Chinyengetere crowned Zimbabwe Star of the Year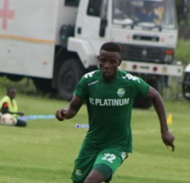 Baroka FC new signing Rodwell Chinyengetere was crowned the Zimbabwe Soccer Star of the Year on Friday night for the second successive season.
Chiyengetere was in top form in the 2018 season, scoring 17 goals for Zimbabwe champions FC Platinum.
But the 30-year-old striker remains humble after joining Zimbabwe legends like Peter Ndlovu and George Shaya who won the coveted Soccer Star title more than once before and on the bounce.
"It is an extraordinary feeling. I am nowhere near the legendary Peter Ndlovu and George Shaya and I am, therefore, humbled to have joined that club of legends who have won the Soccer Star accolade twice in a row," Chinyengetere told The Herald .
After suffering a horrific career-threatening injury in 2012, Chinyengetere spent 18 months on the sidelines but bounced back stronger.
"I wouldn't have been here today after suffering that injury, but I would like to believe that God had planned it that way. I can only say that the power of the Lord is being witnessed. I would like to thank FC Platinum for giving me the platform to relaunch my career," Chinyengetere said.
It was a night which FC Platinum dominated with their new-signing Lameck Nhamo being named first runner-up, while defender Kelvin Moyo was the third-best player of the season.
The platinum miners coach Norman Mapeza capped a fine night by being crowned Coach of the Year.