Barcelona
Barcelona refuse to rule out move for Juventus boss Allegri as Luis Enrique successor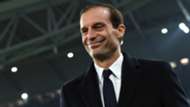 Juventus manager Massimiliano Allegri is among those being considered by Barcelona as a potential successor to Luis Enrique, admits the Liga club's director Ariedo Braida.
The Catalan giants will see a coaching vacancy open up in the summer as their current boss prepares to step down.
Allegri denies Arsenal reports
Luis Enrique has already announced that his three-year tenure will come to a close at the end of the 2016-17 campaign.
Top names from across Europe have been linked with the post, with many boasting strong ties to Camp Nou.
Braida concedes that a number of familiar faces are in contention, but also considers Allegri to be in the frame.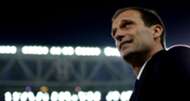 He told Radioanch'io Sport: "Allegri is a friend and we know each other very well, but it's really not something we can talk about – it's all top secret.
"There's a different name coming out every day in the Spanish media, from [Ernesto] Valverde to [Jorge] Sampaoli, from [Ronald] Koeman to Eusebio, who is coach of Real Sociedad and is a part of the Barcelona family.
'Barca knew Luis Enrique would leave'
"Everything is possible. It's something I would prefer not to talk about."
Allegri is chasing down a third successive Serie A title with Juventus, to go with the previous Italian top-flight crown he secured at AC Milan.
He has remained coy when it comes to issues regarding his future, with Premier League side Arsenal also being heavily linked with his services as Arsene Wenger falls under ever-increasing pressure at Emirates Stadium.