Opinion
Are Wa All Stars good enough for the Caf Champions League?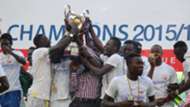 Ghana Premier League champions Wa All Stars will be stepping into the history books when they take on Libyan outfit Al-Ahly Tripoli in the Caf Champions League preliminary stage on Sunday.
The Wa-based outfit dug deep to beat Aduana Stars to the league title on the last matchday of the 2016 season, but now find themselves entering a very unfamiliar climate.
All Stars' biggest game in this campaign may just be Sunday's fixture.
One too many Ghanaian clubs, through no fault of their own, have been undone by having to jump into continental assignments with little or no competitive local action. As things stand, All Stars have no option but to follow in familiar footsteps for the nation's sides.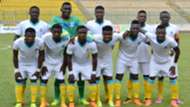 The Ghana Premier League rounded off in September last year, while the annual GHALCA Top 4 pre-season opener—now the GHALCA 6—was concluded by first week of December.
At that time, the 2016-17 topflight had been scheduled to commence on December 18.
We're already into February, and after series of setbacks, the league is now finally set to commence this weekend. The timing, however, is just too late for the Northern Blues to get any meaningful competitive action before their continental opener on Sunday.
In the absence of competitive football, All Stars have tried to make do with a series of friendly games.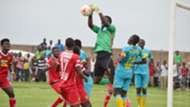 The international away friendly with Sudanese outfit Al-Hilal last month was commendable, but the 3-0 defeat left much to be desired. Even in the G6 tournament late last year, the champions lost both of their two matches; a 1-0 defeat to FA Cup champions Bechem United and 2-0 reversal against Asante Kotoko, culminating in a group stage exit.
Following this downturn of results, the 1-0 triumph over the latter in the Super Cup last month came as a huge relief.
On several occasions, Ghanaian clubs in African competition have been terribly hurt by their lack of experience on the big stage, and as things stand, Stars may be in danger of falling into a similar trap.
Not only do they have coach, Enos Kwame Adipah, who is still relatively new to top-level football, but they also have a squad with almost no experience of continental football.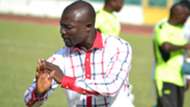 Emmanuel Ocran, who earned a call-up to the Black Stars squad last year, scored the only goal of the Super Cup win, consolidating his place as arguably the side's most dangerous player.
However, Richard Arthur ended last season as the club's highest league scorer with eight goals—a disappointing return from a top flight of 30 matchdays, and their struggles in front of goal could cost them in continental competition.
The Wa-based club could also be affected by their forced relocation of their home ground to the Tamale Sports Stadium due to their original venue in Wa falling below the requirement of the Caf Champions League.
Should All Stars overcome Ahli over two legs, there could be a possible meeting with Moroccan giants FUS Rabat, who play FC Johansen of Sierra Leone in the preliminary stage. An early encounter with last year's semi-finalists, understandably, may not be the friendliest of fixtures.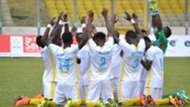 That said, examples of unfancied teams turning up in style against the odds are not hard to come by. Berekum Chelsea stunned Africa with their march to the group stage on their debut in 2012, and are a very familiar example of how the underdogs can thrive in unfamiliar surroundings.
Without a doubt, Adipah's outfit find themselves in a challenging situation.
The airplane, they say, takes off against the wind. Now that's definitely another line of encouragement for the Northern Blues, but admittedly, the prognosis does not look good.