African All Stars
African players who could solve EPL sides' greatest needs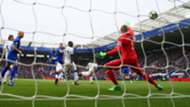 ---

COMMENT    By Solace Chukwu    

Follow on Twitter
---
The interminable wait for the resumption of the Premier League finally ended this past weekend, and it rained goals all the way through. Amazingly, it seemed most teams seemed to abdicate defending altogether, lending to an exciting wave of rippling nets: an average of over three goals per match on the opening gameweek.
With competitive football afoot, it is now somewhat clearer to most teams what their immediate needs are, and what they will have to do to get competitive this season. Manchester United purred, while Manchester City and Tottenham recorded comfortable wins, but the trio of Liverpool, Arsenal and Chelsea all have questions to ponder. With that in mind, here are three Africans who can solve urgent problems for the title contenders this season.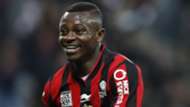 Jean Michael Seri: Arsenal
It is quite remarkable that Seri is still at Nice. The Ivoirian international has been sought after all summer, and has been the subject of lavish praise from Barcelona legend Xavi—a ringing endorsement for any midfielder.
To boot, his release clause stands at 40 million euros, which is barely even an outlay in today's market.
Arsenal on the opening day frequently turned the ball over in dangerous areas in midfield, putting their makeshift backline under pressure especially in the first half. They did come away with a dramatic 4-3 victory over Leicester City, but it is clear greater technical security is needed in midfield alongside Granit Xhaka, game as Mohamed Elneny is.
Seri is 26, and at the peak of his powers. Arsenal, beyond the somewhat injury-prone Aaron Ramsey, have serious question marks in the centre of the park. It really is a no-brainer.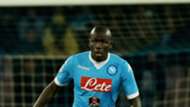 Kalidou Koulibaly: Liverpool
The Reds' 3-3 draw away at Watford confirmed that the old frailties are present still, specifically the inability to handle set-pieces. Stefano Okaka and Miguel Britos duly profited, and even though the latter goal had a whiff of offside about it, the red flags are waving frantically.
Liverpool have chased Virgil Van Dijk all summer, but have baulked at paying the iron price for Southampton's metal giant, even though the Dutchman handed in a formal transfer request. The acrimony between both teams over Liverpool's earlier illegal approach is a further hindrance to the deal.
Perhaps it is time to cast the gaze farther south. Napoli's Koulibaly is as solid as they come, an uncompromising customer who is, crucially, excellent with the ball at his feet as well. The Senegal international will however not come cheap – Napoli president Aurelio De Laurentiis is no pushover in transfer negotiations – but represents a stronger option at centre-back, and will take to the Premier League with minimal fuss.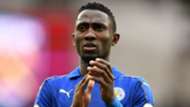 Wilfred Ndidi: Chelsea
The reigning champions were left singing the blues and drowning their woes in a bittersweet claret following a disastrous beginning to their title defence. Burnley plundered and pillaged with abandon in the first half at Stamford Bridge, and it was clear that Chelsea lacked the blanket of unglamorous security that Nemanja Matic so assiduously provided last season.
Quite why Chelsea sanctioned a sale, to Manchester United of all clubs, is hard to understand. However, the Blues now have a hole to fill, and with new signing Tiemoue Bakayoko still short of full fitness, there is an immediate need for reinforcement in that midfield zone.
Enter Ndidi. The Nigeria international joined Leicester City as a replacement for N'Golo Kante, now at Chelsea, but it could be that uniting both is the way to go for Antonio Conte. Reports have linked Chelsea repeatedly with a move for Ndidi's partner Danny Drinkwater, but it is the 21-year-old whose understated efficiency they should be chasing.
It is a risk, especially considering he's only been in England since January, but in terms of the specificity of Chelsea's needs, he would be a great fit.