Indian Super League
Abhishek Bachchan - Give India 10 years to be a competitive footballing nation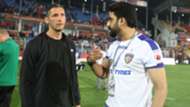 Abhishek Bachchan reiterated his stand that India will improve its footballing standards by leaps and bounds when they adopt a singular league.

Speaking at 'The Football Movement' event, the Chennaiyin FC co-owner said that Indian clubs will have the ability to upstage tougher opponents very soon.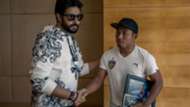 "When we genuinely play in the Asian Football Confederation Cup, there are going to be times when we will take on some of the big boys and might hopefully upstage them, that day isn't far away," he opined.
Bachchan, whose side won the ISL in 2015, was confident that with support pouring in from everywhere, it's only a matter of time before India established themselves on the global scene.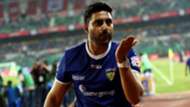 "When I made my entry into the ISL, I said, 'Give us 10 years and then you will be talking to a very competitive football nation. We are on our way to achieve that. And you never know, with the support from the Premier League, if we can absorb their knowledge, we can export some of our talent to the Premiership as well," he concluded.