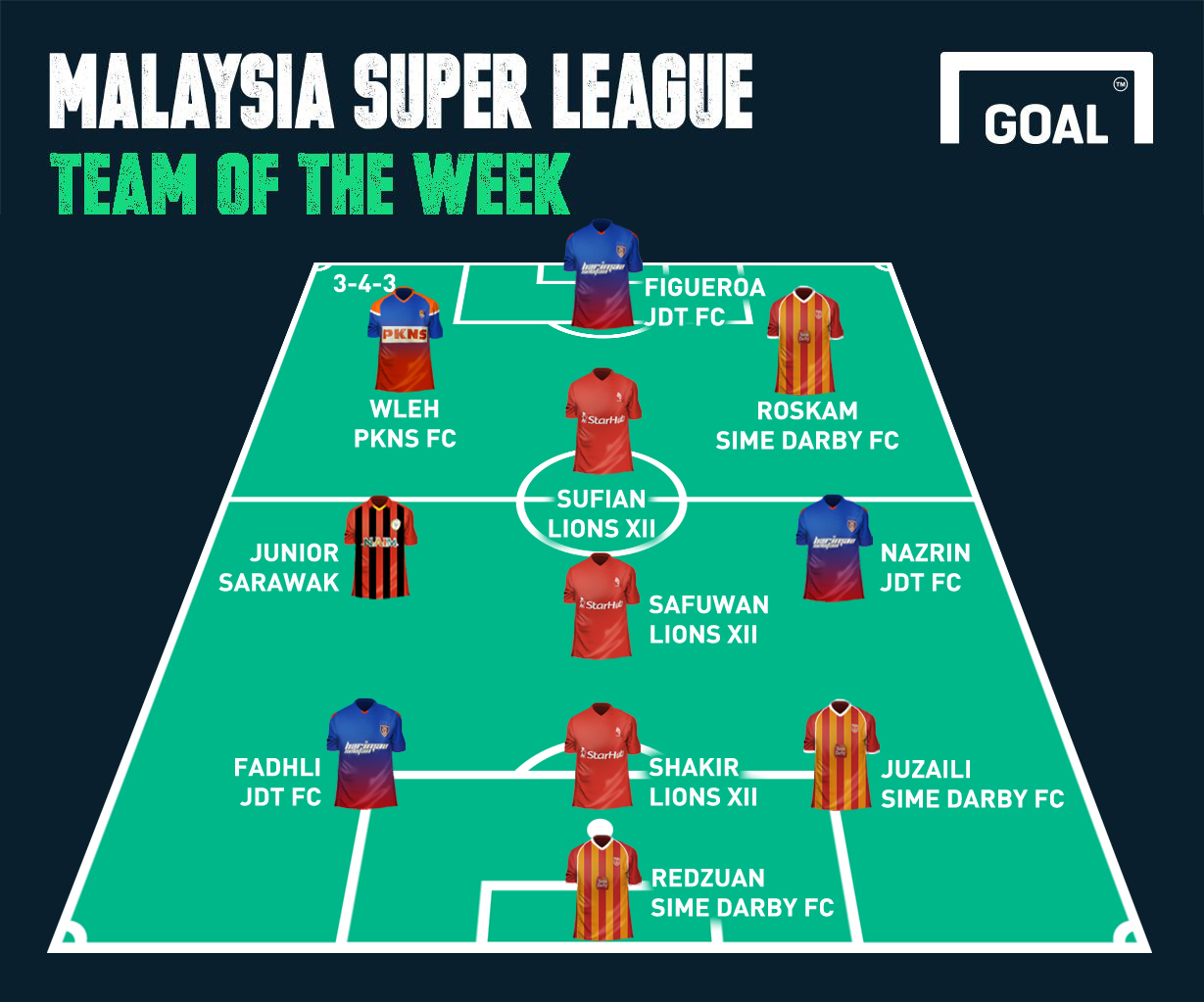 In goal, Sime Darby FC's unsung hero
Redzuan Harun
played out of his skin to secure a clean sheet against Kelantan.
Former Harimau Muda defender Fadhli Shas was on point as his side defeated Perak in Ipoh. Perak undoubtedly deserved the defeat, but their new signing Milan Purovic caused plenty of trouble during the game. Fadhli was solid in keeping him at bay. Sime Darby skipper Juzaili Samion was inspirational in his teams 4-0 win against the Red Warriors. LionsXII's Shakir Hamzah held his ground well and was never second to Azamuddin Akil's pace.
If bagging a hattrick does not earn a spot in our Team of the Week, then nothing else will. Sufian Anuar's goals helped the Singaporeans exact revenge on the Tok Gajah at home after losing to the same team in the FA Cup two months ago, a defeat that brought an end to the status of Jalan Besar as their impenetrable fortress. Junior Eldstal commanded the engine room, even finding himself a goal en route to notching a 3-2 win over the army boys in Kuching. Winger Nazrin Nawi scored the only goal of the match, his first league goal this year, to ensure that the Southern Tigers captured all three points in their away match. Rounding off our midfield foursome is LionsXII skipper Safuwan Baharuddin who was on top form yet again, protecting his defence while also proving to be a threat on the offensive grabbing a goal for himself.
Leading our frontline is hat-trick hero Mateo Roskam, whose strikes sent Kelantan and Steve Darby reeling. It was the perfect debut from the Croat, who displayed extreme calmness in finishing with all three of his goals. Lucho Figeuroa is finding his groove again after a mid season slump, but it's his all-round game instead of his finishing this time that earned plaudits. To round out our Team of the Week, PKNS FC talisman Ronaldinho Wleh displayed clinical finishing and the ability to create something out of nothing using his pace and power, with one goal and one assist against Terengganu.
Do you agree with our picks? Have your say in the comments below, or reach us at Facebook and Twitter!