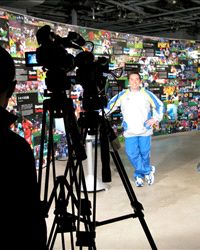 The J.League celebrated its 20th anniversary this month and it's great to see the success that has come from many years of work by the countless people who were involved.
Interestingly enough, in that same year of 1993, I made a career decision to focus purely on technical coaching, by introducing the concept of focusing on technical development for kids to Japan. My philosophy, which has remained unchanged for 20 years, is that the best way to help elite players improve is by making the worst players better. They in turn push the very best to become better, thus helping the overall player pool grow.
I believe that Japan's national team players are just as good today as they were when I first arrived in Japan! The difference is that there were fewer players of that calibre back then. Twenty years later, the player pool has grown immensely at all levels. Take a stroll on any weekend and watch elementary schooler children play: the average level is very strong. And once you have closed that gap between the very best and the very worst, you begin to see the paradigm shift in a country's overall level.
This is what is happening in Japan today. Two seasons ago, a newly-promoted Kashiwa Reysol won the J-League. In that same year, two J2 teams reached the Emperor's Cup final after beating J1 opponents! The average is very strong, no matter where you look.
When I first introduced the idea of technical coaching, here in 1993, we set up a school focusing purely on technical development. It was based on the simple premise that kids weren't receiving enough technical training at their own club teams, therefore there was a need for supplemental instruction that would empower the players by giving them the tools to improve their technical ability.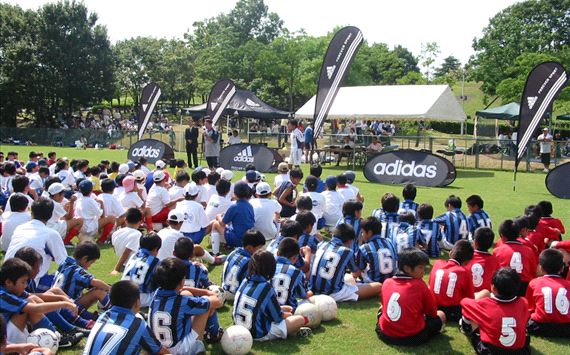 What started with only one school grew into two, three, and more; today there are hundreds of such schools throughout Japan. Kids between the ages of five and 12 years-old come mostly once or sometimes twice a week to be trained by technical specialists, who teach specific, deliberate, and intentional ball manipulation, repeated over and over again just like a golfer or tennis player would practice their strokes.
After introducing this concept to Japan through our football schools, we sought to deliver our content to as many people as possible with the intention of strengthening the core of Japanese football from the grassroots level on up. I have personally conducted over 2,000 technical clinics for more than an estimated 500,000 kids, coaches and parents. With one player to one ball, we show everyone how they can improve their own technical abilities through individual practice.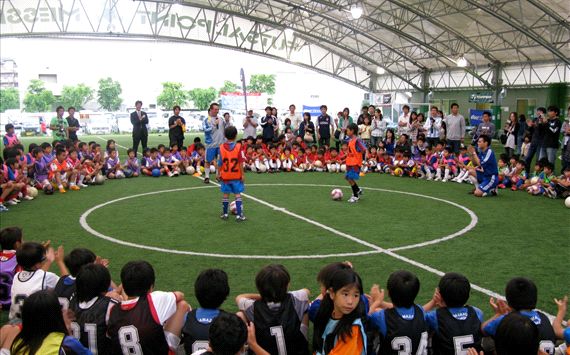 In 1998, Television Tokyo's top children's program Ohasuta approached us about creating a segment focusing on technique. For 13 years, I presented Tomsan's Soccer Techniques on weekday mornings to millions of children watching before going to school in the morning. As part of the package, the country's top youth manga CoroCoro Comic gave me a two-page corner with the same title that's read by an estimated two to three million kids per month.
As a result of our work, Japan became infected with the belief that if you want to be a good football player, it all starts with technical development! I also convinced Weekly Soccer Digest to give us a two-page technical corner for more than a decade. At the time they were perhaps the only publication that committed to spreading the word about technical development. But fast forward to the present day, and in any Japanese book store you'll find plenty of magazines that carry technical corners modelled on the one we started two decades ago. Technical training has become a crucial element for kids in their formative years of development.