COMMENT
By Kris Voakes | Italian Football Writer
After only managing to collect a point from their visit to Nordsjaelland last month, Juventus' Champions League hopes were left hanging by a thread. But now the
Bianconeri
are buzzing after beating European champions Chelsea to move to within a point of qualification to the knockout stage.
But their trip to Donetsk on December 5 to face a Shakhtar side that caused them so many problems on matchday two will be anything but a walk in the park, meaning the Old Lady will have to tread carefully in order to come away from Ukraine with a result and complete the job of securing progression at the expense of Chelsea.
Goal.com
takes a look at how Antonio Conte's side must approach the final Group E game if they are to put their name into the hat for the last-16.
DO NOT FOCUS ON THE BISCOTTI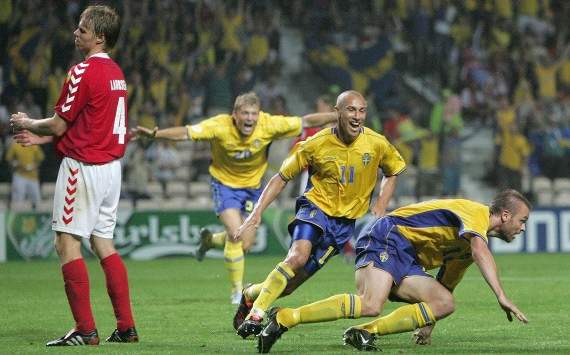 Italians love nothing more than a good conspiracy. After the national side drew their first two fixtures at Euro 2012, there was rabid talk of the potential for Spain and Croatia to play out a 2-2 draw in their final group game in order to send both teams through and make the
Azzurri
's result against the Republic of Ireland redundant. Coach Cesare Prandelli even seemed to be left fielding more questions about the world champions' fixture than about his own side's as the games approached.
To an extent, you could not blame people for their paranoia, with Italy's European campaign having been ended eight years earlier by Denmark and Sweden, who played out a 2-2 draw in the exact same scenario to leave Giovanni Trapattoni's men watching the knockout stage from home.
But now that Juve head for Donetsk knowing that a draw would suit both sides and leave Chelsea stranded no matter what happens in their match, the
Bianconeri
cannot be lulled into the belief that the result will be a foregone conclusion. Shakhtar have nothing to lose in going for the jugular given that they have already qualified, and any expectations of an easy night ahead are wide of the mark.
CLOSE THE SPACE BETWEEN THE LINES

Despite their domination at Juventus Stadium on Tuesday night, there are still a few things for Conte and Angelo Alessio to ponder. Most notable was the amount of space Chelsea managed to find between the lines of defence and midfield as they created a number of chances on the counterattack.
One of the few drawbacks of the
Bianconeri
's style is that they can occasionally be caught with all three central midfielders advanced, leaving their opponents with opportunities to explore in behind, and that was a key feature of the Blues' approach in Turin. Oscar and Eden Hazard got into good positions and there will be concern that a similar concession of space in Donetsk will give the in-form Willian and Henrik Mkhitarian the room to punish Juve.
Both have already proven adept at exploiting gaps in the first meeting between the two sides, so the Old Lady cannot say they have not been warned. Arturo Vidal has been nothing short of a sensation since arriving at the club, and he will be key to Juve's plans in shutting down any space quickly in the final group fixture.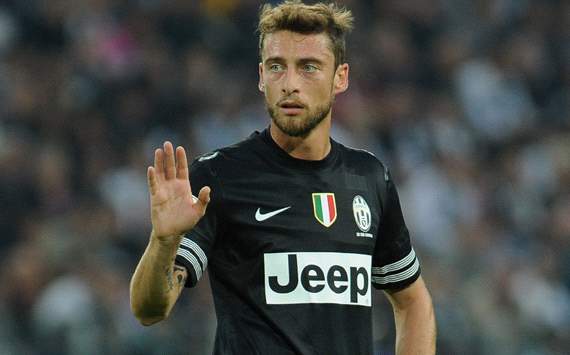 It has been more than 15 months since Juventus moved into their new home, and on December 1 they will invite their neighbours over for the first time. But when Torino visit, there will be no jovial party, no coffee and biscuits, rather the
Granata
will be intent on stealing three points and returning to the south of the city with local bragging rights. But in the grand scheme of things, Juve have bigger fish to fry.
If there was one thing that was really clear about the draws with Shakhtar and Nordsjaelland in October, it was that tired players were struggling to keep up with the demands of two games in a week, and Juve still have not seemed completely certain how best to alleviate this.
Heading into a local derby four days before their final Group E game is hardly ideal preparation for the players, who will be tasked with picking up the point they need, and so wholesale changes should be made for Torino's visit in order to give the XI who will start in Donetsk a clear run.
With Claudio Marchisio suspended for the Ukraine trip, he should be chosen to lead an experimental line-up against Giampiero Ventura's side, with the reality being that defeat on the Saturday would be much less destructive than a loss the following Wednesday. It is not as though they do not have the squad to cope with such a move.
DO NOT LET CHELSEA PRAISE GO TO YOUR HEADS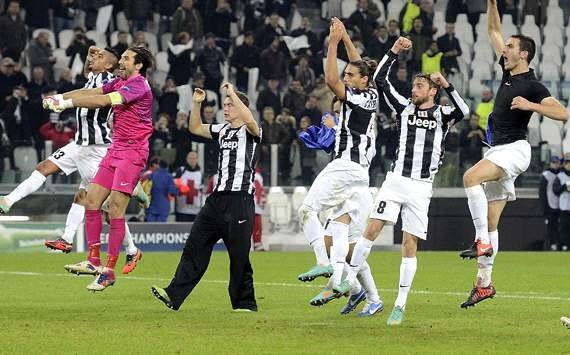 This morning the
Bianconeri
are receiving plaudits from all corners of the globe, and with good reason. Having not just beaten the European champions, but taken them apart, they deserve all the praise that comes their way. But if there is one thing Antonio Conte must reiterate to his players over the next few days, it is that they must concentrate on the task ahead rather than the jobs already completed.
After Juve lost their 49-match unbeaten run to an Inter side riding the crest of a wave earlier this month, the
Nerazzurri
were expected to follow up their 3-1 success with a run of form that would put pressure on the Serie A leaders. Instead they have collected just one point from two league games as the hangover from their historic win has kicked in and allowed the
Bianconeri
to pull away once more.
Now that the Old Lady have chalked up a noteworthy victory of their own, it is of paramount importance that they do not let that slide. Each player, each coach and each member of the backroom staff must approach their forthcoming fixtures in the same manner with which they approached the Chelsea clash, no matter which XI is selected. Going to Donetsk in anything but the right frame of mind would be a huge mistake.
DO NOT BETRAY YOUR PHILOSOPHY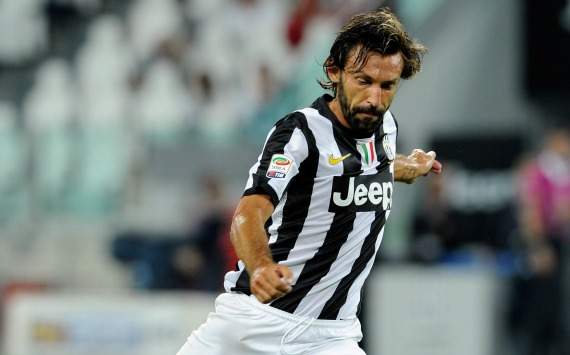 One point. That is all Juventus need now. It is close enough that they can almost taste it, but is still as far away as it would be if they needed all three. Over the 90 minutes in Donetsk, the
Bianconeri
must match their hosts and come away with the result that will send them to the promised land, but a draw is not an easy result to play for. And besides, that is not the Juve way.
A side that has been as positive and forceful as Antonio Conte's for the past 18 months would be ill-advised to suddenly sit back and play keep-ball. This is a team that is based on the endeavour of Arturo Vidal and the artistry of Andrea Pirlo setting the platform for the wingers and forwards to collect the ball in the kind of positions that have opponents back-pedalling for large spells. It is an outfit that knows only how to be a force rather than a shield.
Changing their approach can only lead to frayed nerves and potential heartache. It is positivity that Juve do best, and that is what they must remember in Donetsk. To suddenly change their philosophy would be a mistake. A win would see them finish top of the group and avoid some big names in the draw for the last-16 on December 20, and a win is what Juve are best placed to chase.
Forget talk of a point, it is three they must aim for. And if a draw is attained in doing so, then that is fine too.