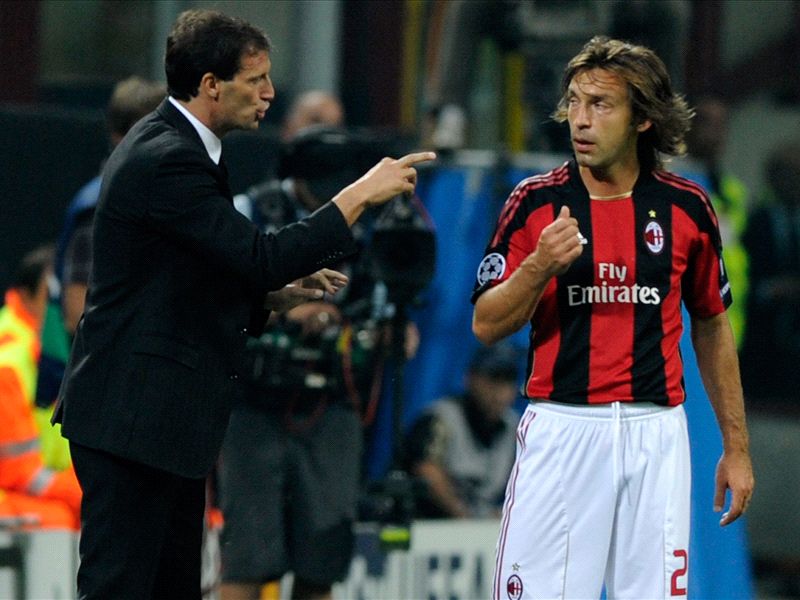 BOOK EXTRACT
By Andrea Pirlo

Adriano Galliani and Tullio Tinti, my agent, both felt the same way. We said our goodbyes without regret. In the space of half an hour (probably not even that), I was out of there. When you're in love, it's time you need. When the feeling's gone, having an excuse can help.
"Andrea, our coach Massimiliano Allegri reckons that if you stay, you won't be able to play in front of the defence. He's got a different role in mind for you. Still in midfield, but on the left."
One small detail: I still thought I could give of my best playing in front of the defence. If the sea's deep, a fish can breathe. If you put him just under the surface, he'll get by, but it's not quite the same thing.
"Even with you sitting on the bench or in the stand we've won the league. And you know, Andrea, the strategy's changed this year. If you're over 30, we're only offering a year's extension."
Another small detail: I've never felt old, not even at that very moment. Only indirectly did I get the impression that people were trying to make out I was finished. Even now, I struggle to get my head round their reasoning.
"Thanks, but I really can't accept. There's a three-year deal on the table at Juventus."
It was a polite 'no' for Milan, without money even entering the conversation that spring afternoon in 2011. Not once in those 30 minutes was it ever mentioned. I wanted to be thought of as important, a key player in the club's plans, not someone about to be thrown on the scrapheap.
| | |
| --- | --- |
| | I had a normal kind of relationship with Allegri - there was just something in the air. I was starting to see cracks" |
It was, it seemed, the end of an era and I felt in need of something new. Alarm bells had been ringing ever since the middle of what turned out to be my last season at the club, one ruined by a couple of injuries. I arrived at Milanello for training and realised that I didn't want to go into the dressing room. Didn't want to get changed, didn't want to work.
I got on well with everyone and had a normal kind of relationship with Allegri – there was just something in the air. I recognised the walls that over the years had sheltered and protected me, but now I was starting to see cracks. I could sense some kind of draught that was out to make me sick.
That inner urge to go somewhere else, to breathe a different air, became ever more pressing and intense. The poetry that had always surrounded me was now becoming routine. It wasn't something I could ignore. Even the fans maybe wanted a bit of relief. For so many years they'd applauded me at San Siro of a Sunday (and a Saturday, a Tuesday, a Wednesday…), but now perhaps they wanted to stick new faces in their Panini album, hear new stories being told. They'd got used to the things I did, my movements, my creations. They weren't awestruck any more. In their eyes, the extraordinary was in real danger of becoming normal.
You can't be Pirlo any more.

'I think therefore I play', by Andrea Pirlo, is available to buy now in English in paperback and ebook.
For more information, visit www.backpagepress.co.uk