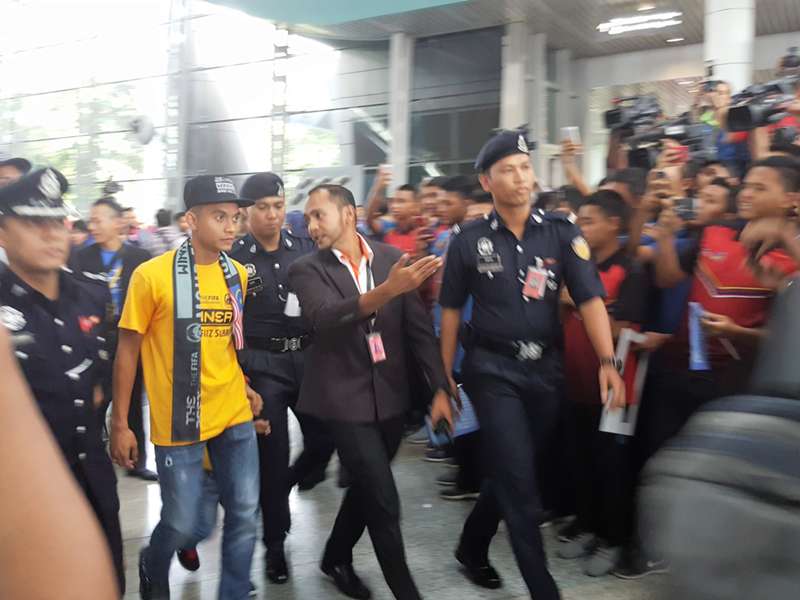 ---
BY ZULHILMI ZAINAL Follow on Twitter
---
Despite the unprecedented achievement of winning the 2016 Puskas Award very recently through his wondergoal, Pulau Pinang midfielder Faiz Subri has not been free of vitriol.
A news portal published an opinion piece criticising the midfielder's halting award acceptance speech, given in English, which he read from a prepared text on stage.
There have also been Malaysians who pointed out the footballer as an example of the declining English proficiency and education in the country, where the English language has traditionally been a widely-spoken second language.
However, when asked by the press during his homecoming event at the Kuala Lumpur International Airport (KLIA) on Wednesday, the 29-year old has refused to put too much stock in the issue, as well as in other criticism.
"People are going to speak whatever they want.
"I do not mind the criticism, as I've done my best and my target after this is to do better for myself and Pulau Pinang," he responded.
However the Minister of Youth and Sports Khairy Jamaluddin, who was also present at KLIA to welcome Faiz home, gave a sterner response towards the criticism.
"They (the critics) should not have focused on such a trivial matter, instead they should have focused on Faiz' effort and the recognition he has brought to the country.
"For me these critics are those who have never received any international awards like what Faiz has achieved," hits back Khairy.