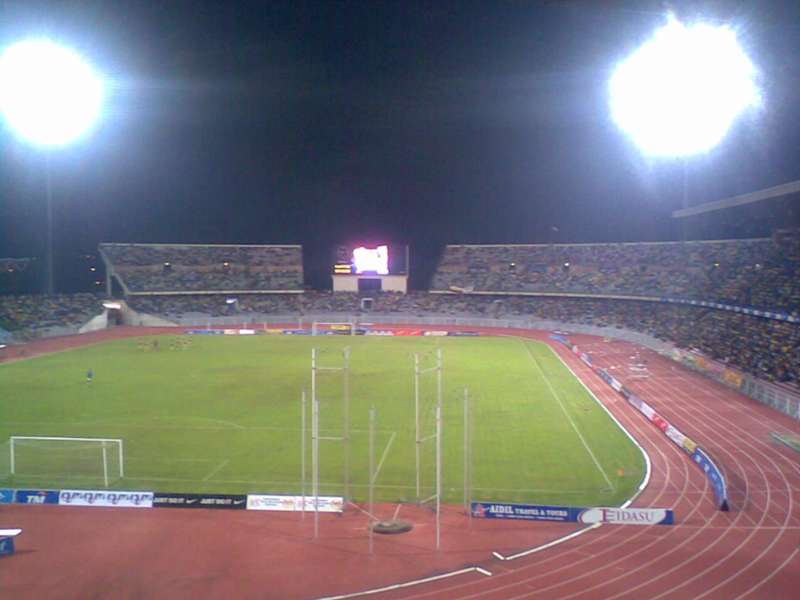 ---
BY ZULHILMI ZAINAL Follow on Twitter
---
Due to the rumour that Perak will use the Lumut TLDM Stadium for the coming 2017 season, the Perak FA (PAFA) has issued a statement clarifying that Perak will still use the Perak Stadium as its home ground this season.
"Perak TBG (the Bos Gaurus) will still make the Perak Stadium its home ground for the 2017 season, while the TLDM Stadium in Lumut has only been named as an alternative venue in accordance with the conditions set by FMLLP (Football Malaysia LLP), whereby each team is required to register a main venue and an alternative venue," wrote Dato 'Jamal Mohd Aris, the PAFA Honorary Secretary and Perak Super League squad manager for this season.
"News stating that Perak will play at TLDM Stadium this season which, has since gained traction on social media is not true at all," he added.
Perak have used the Malaysian Royal Navy-owned TLDM Stadium, situated around 90 km from the Perak Stadium in Ipoh, a number of times in the past, mostly when the latter was undergoing renovation.
The statement also added that the 2017 Perak squad will be officially unveiled to the fans in an event that will be held on January 16, Monday, at the Perak Stadium beginning 8 pm.