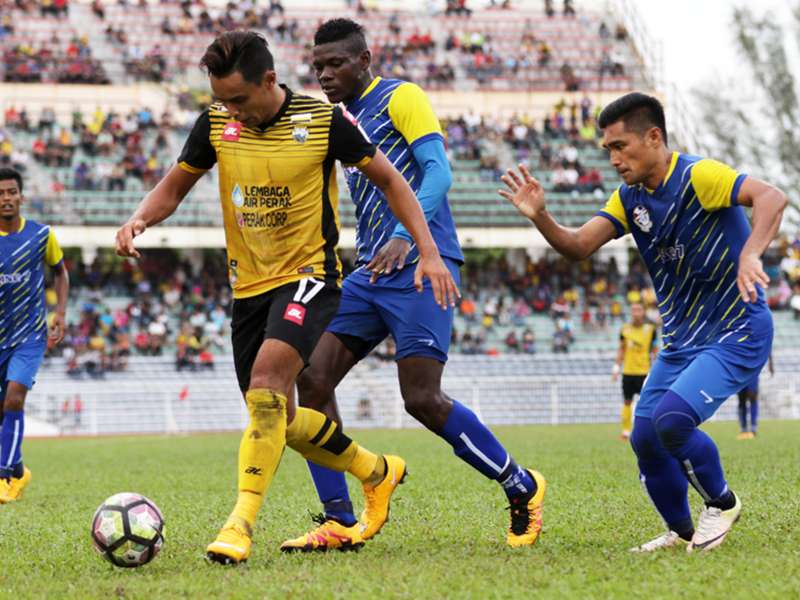 ---
BY OOI KIN FAI Follow on Twitter
---
After spending three seasons in the lower tier, Mohd Zaquan Adha Abdul Radzak will finally make his return to the highest tier of league football in Malaysia in 2017. Fresh from being recalled back into the senior Malaysia national team, Zaquan made the jump from Johor Darul Ta'zim II to Perak and will once again look to light up the Super League.
Zaquan spoke exclusively to Goal to share how important this latest move is for his career is, going into his 11th year in professional football. After Negeri Sembilan, ATM, Johor Darul Ta'zim (JDT) and JDTII; Perak The Bos Gaurus is Zaquan's fifth team and the first one that he will not be in the same location as his twin brother, Aidil Zafuan.
"I have big expectations for 2017 now that I've returned to the Super League. With big expectations, I will also have to put in my fair share of hard work. It's not easy for me to come to Perak. I will double my effort to not waste this opportunity," said Zaquan.
Starting out with Negeri Sembilan back in 2006, Zaquan is no stranger to success in football having won the Super League in his debut season and then twice Malaysia Cup champions in 2009 and 2011 with the same team. Success also followed him to ATM where he helped the team to win the 2012 Premier League title and thus promotion to the Super League.
His exploits for JDTII at the back end of last season also prompted Datuk Ong Kim Swee to recall him back to the national set-up. While unfortunately being part of the team that failed in the recent 2016 AFF Suzuki Cup tournament, it was strong message sent out to teams that Zaquan is once again ready for bigger and better things.
"Yes, there were offers from other teams. What attracted me to take the offer from Perak is the team. They have a good team with a mixture of experience and young players. I'm confident that the combination we have is good coupled with the coaching of Weigang, Perak could have a positive season ahead," explained Zaquan on his move to Perak.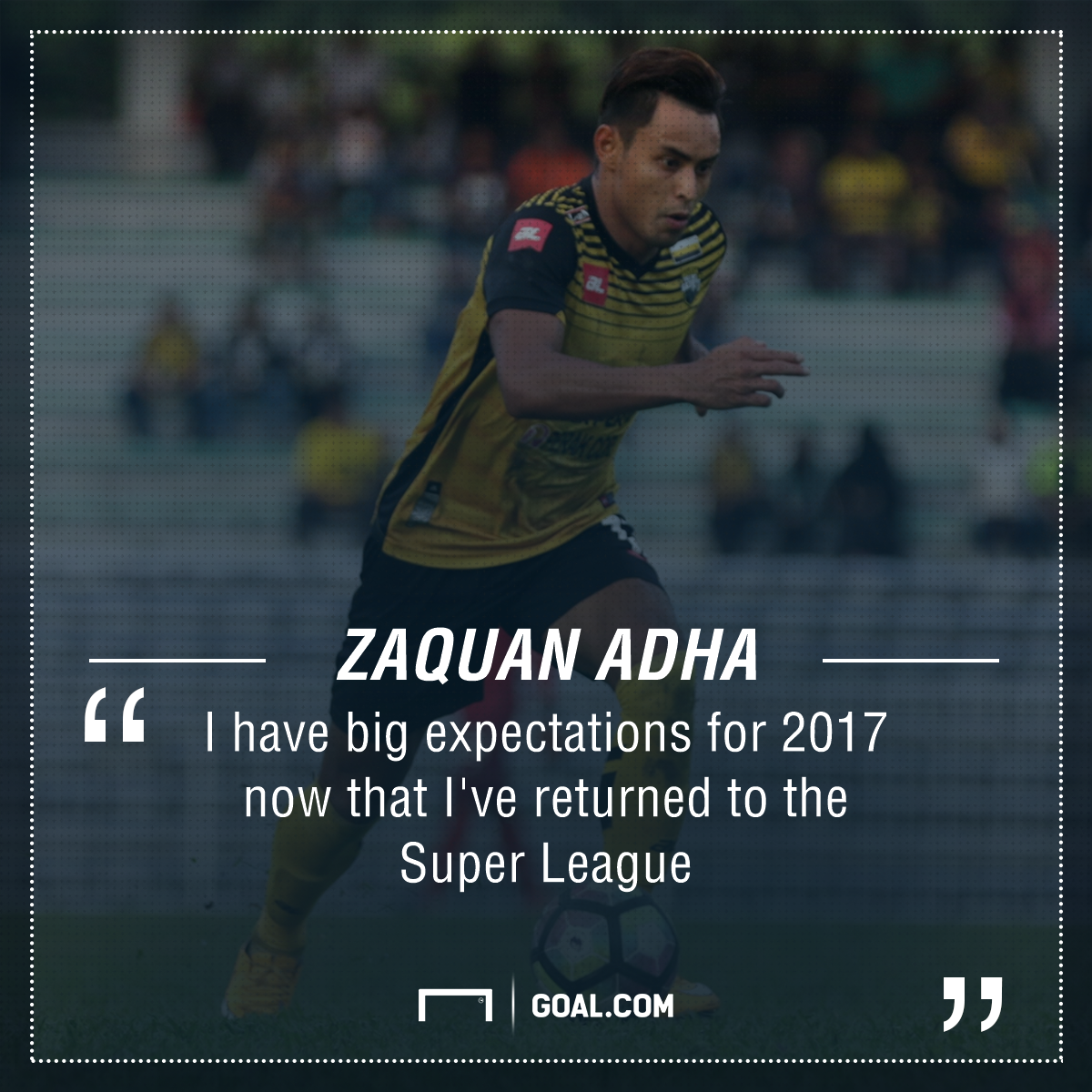 Joining him together in moving to Perak was another national team player in the shape of Shahrom Kalam, who was signed from Selangor. There are also familiar faces in the new camp that Zaquan spent time with before and during the AFF Cup like Shahrul Saad, Nazirul Naim, Hafizul Hakim and not forgetting Nasir Basharuddin who was eventually dropped by Ong due to injury.
For Zaquan, it is certainly advantageous for him to have been close to a few players prior to joining Perak but warned against using that for any negative purpose. The 29 year old attacker stressed that relationships will not stand in the way of his output for the team.
"Actually whoever that plays, not only in the national team but all those that plays, we already know one another. So, it's not going to be a problem if everyone does their part and carry the responsibility of doing well for Perak. Even I have already been together with Shahrom and Shahrul in the national team, it is not a licence for me take things lightly," added Zaquan.
Perak has made a move to bulk up the squad this season with players of creditable experiences and Zaquan falls exactly into that category. The team contains a fair few up and coming players like Ahmad Khairil Anuar, Norhakim Isa and Kenny Pallraj who will look for Zaquan for the little bit of advice throughout the season.
To his credit, Zaquan is looking to embrace the added responsibilities rather than shirk it. He knows what these players are going through having been through the same phase during his career and Zaquan is more than happy to help anyone that needs it.
"It is one of the things that the management told me of my responsibilities here. I've been asked to indirectly give my guidance to the new players. It's not to say that I come as one of the best players or someone with a wealth of experience but what I have, I can share with them.
"These players have the skills required but perhaps lacked the experience and that's where I can be of assistance," said the Seremban-born player.
Expected to be used on either the right hand side of the midfield or attack, Zaquan Adha is looking forward to the new season just as excited as he was in his first season back in 2006. The tireless worker that he is, Zaquan could be the "right leader" that Perak need to challenge for honours once again.