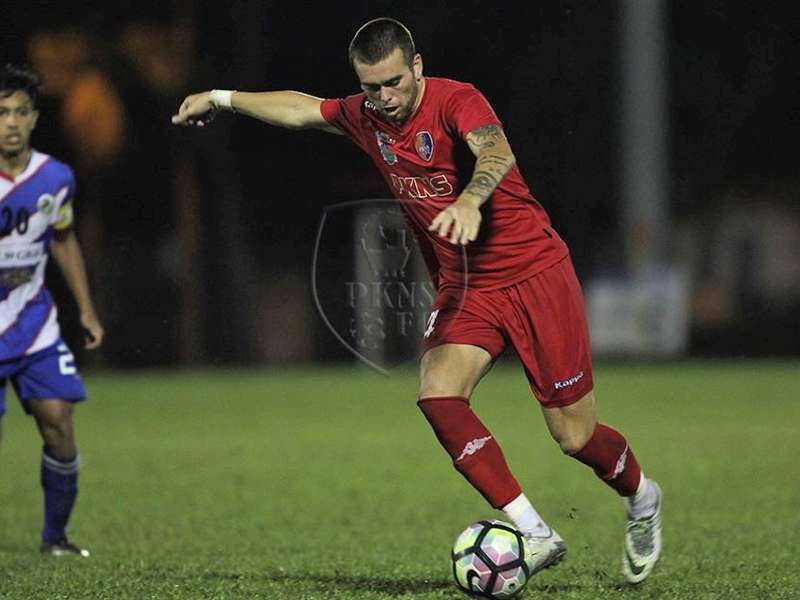 ---
BY OOI KIN FAI Follow on Twitter
---
PKNS FC continued their pre-season leading up to the 2017 football season with yet another draw. After playing seven pre-season friendlies, E. Elavarasan has only overseen his team win once and the head coach puts it down to a creative stumbling block.
"I think our team in the middle third especially our playmaking weren't that good today. So we couldn't capitalise on the spaces that we created. In the second half, Safee [Sali] made many runs where he could have been played through but our midfield couldn't find him," said Elavarasan.
In the match that finished scoreless against reigning Malaysia Cup champions Kedah, PKNS had their fair share of ball possession but lacked the final balls to cause trouble to Kedah's defence. Yet, Elavarasan isn't unduly worried about the current situation and thinks his players will gel in due course.
"The performance today was acceptable as part of preparations as both teams are also trying to find their rhythm. We are testing a lot of new players to allow them to settle down. We are still some way to getting our rhythm," explained Elavarasan.
Despite having bolstered their squad with the signing of experienced national team striker in Safee, Elavarasan have yet to get the full utilisation of his foreign players as Patrick Ronaldinho Wleh, Gonzalo Soto and Matias Hadwa are at various stages of their respective pre-season training.
Elavarasan was only able to parade new signing Lucas Espindola against Kedah and stressed that the performance of the former Club Atlético All Boys team in Argentina doesn't completely reflect his true abilities as he is still trying to settle in the squad and have yet to create an understanding with his new team mates.
"There's no problem. Patrick played with us 2015. The other two were with us last season. Only the new midfielder haven't settled down and lost a lot of possession. It will take him time to adapt," added Elavarasan on his foreign quartet.
PKNS travelled to Sabah on Sunday to continue their pre-season preparations with a friendly match scheduled against Sabah on the 14th January as part of their week long camp there.