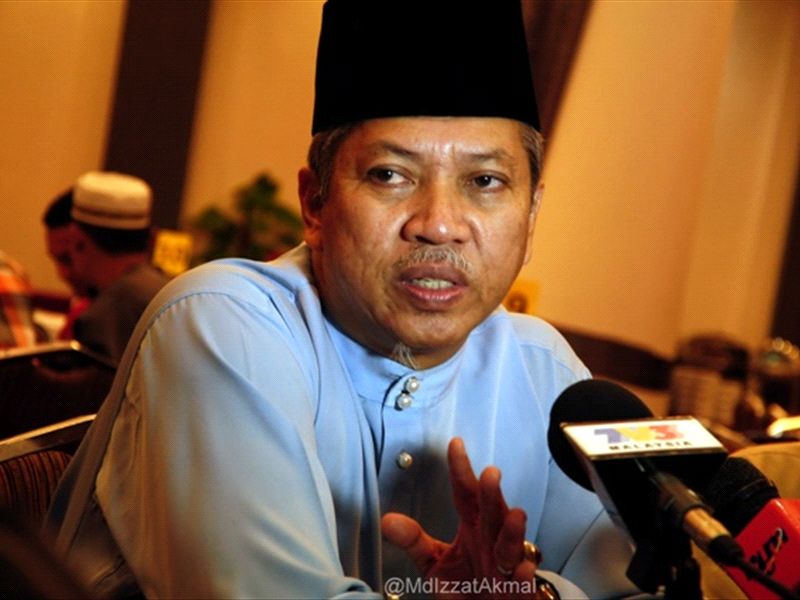 ---
BY OOI KIN FAI Follow on Twitter
---
It's confirmed! Kelantan will be participating in the 2017 M-League after all.
The drama of playing one day and pulling out the next, is finally over. The merry-go-round game that the Kelantan players and fans had to endure has finally come to a full halt.
In a press conference held earlier today in Kota Bahru, Kelantan through Tan Sri Annuar Musa (TSAM) confirmed that The Red Warriors will be part of the furniture in the 2017 season. The twist being that TSAM will not be part of Kelantan Football Association (KAFA), instead TSAM is on-board from the sponsors' perspective.
Through his companies that are Al-Hamra Group and Red One, TSAM will represent the biggest sponsor to Kelantan for the 2017 season. Al-Hamra and Red one will form a consortium comprising of several other companies - charged with finding funding for the upcoming season.
TSAM has requested for a grace period of eight days to form this consortium and for them to finalise the details as well as the funding for the team. With two to three companies already confirmed to join the consortium, TSAM is looking for four to five more companies to follow suit.
One of the big change as the biggest sponsor that TSAM intends to implement is the change of jersey colours back to red for home and blue for away, moving away from the pink colours that were forced upon them through their last big sponsor.
With the money invested, TSAM added that coach Zahasmi Ismail will have the services of foreign players but one less than the quota allowed. Instead of four players, Kelantan will aim to secure three players with one of them being an Asian player.
One can only hope that this new arrangment is one for the future and not only the immediate season. Else, it will be another round of drama come this time next year.