---
BY ZULHILMI ZAINAL Follow on Twitter
---
Premier League side Negeri Sembilan have revealed their 2017 squad on Wednesday in a team launch event held in Seremban, including an all-new foreign roster.
The Deers will be led by head coach Asri Ninggal who has been promoted from his previous post as assistant head coach, and its set up will be led by technical director Jorg Peter Steinebrunner, whose appointment had been announced last November. Negeri Sembilan FA secretary-general Satwant Singh meanwhile will continue his managerial duties.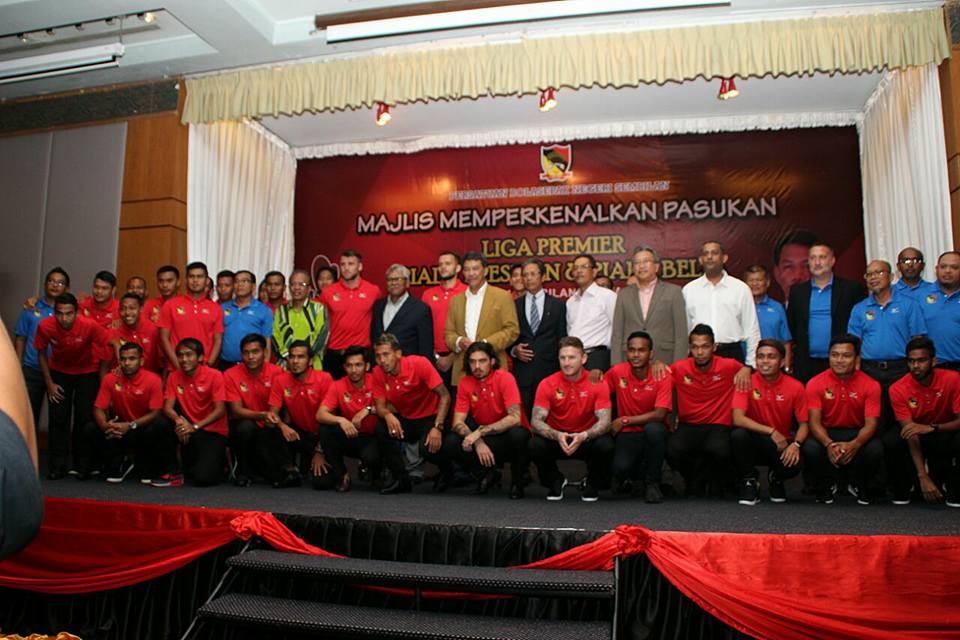 2017 Negeri Sembilan players and officials with chairman Mohammad Hassan (tan coat, standing). Photo by Negeri Sembilan FA Facebook
Negeri's 2017 squad list reveals a number of new local players. They have signed former Perlis goalkeeper Saiful Amar Sudar and loaned Farderin Kadir from PKNS FC, among others.
Goalkeeper Syed Adney Syed Hussein meanwhile is absent from the list, as is lanky striker Afiq Azmi who has rejoined Selangor earlier.
They will also field four new foreign players, including one Nemanja Vidic. However the 27-year old midfielder is not related to the former Manchester United defender with the same name, and last played for FK Novi Pazar in Serbia in 2016.
Three other Negeri's new foreign signings are 28-year old English midfielder Lee Tuck, 28-year old Croatian striker Marko Simić, and 26-year old Brazilian-Japanese striker Bruno Suzuki.
Former Malaysia international Nasriq Baharom meanwhile has been picked as team captain, with defender Annas Rahmat deputising.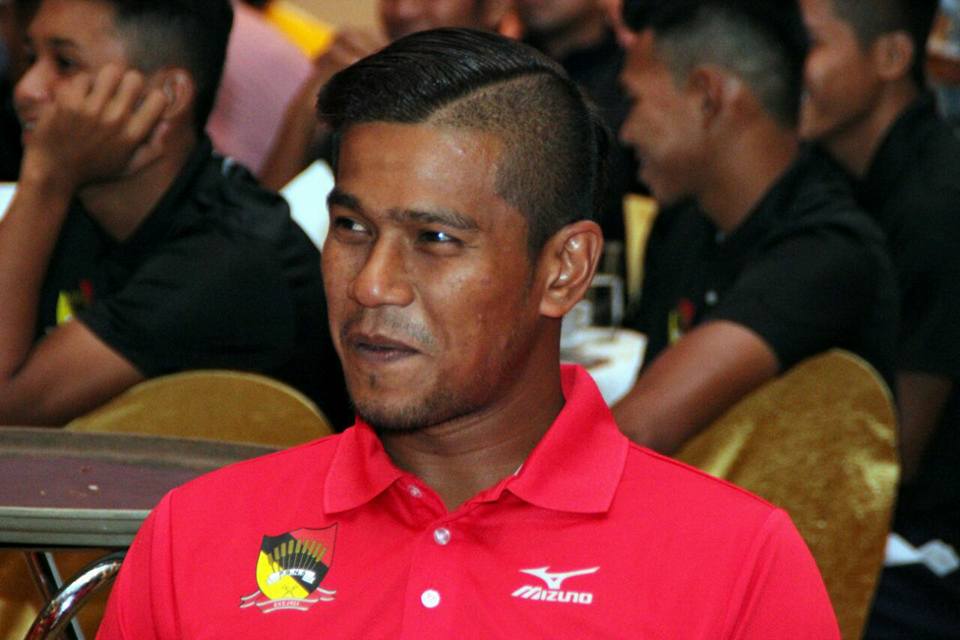 Nasriq Baharom during the team launch. Photo by Negeri Sembilan FA Facebook
Negeri Sembilan's first league match this season will be a home match against Sabah on January 20, while they will begin their FA Cup campaign in the second round against Selangor on February 14.
The 2017 season is Negeri's fourth season in the second tier, following their relegation from the Super League at the end of the 2013 season.
Here is the full Negeri Sembilan squad list for 2017:
Goalkeepers:
1. Mohamad Khaharudin b Abdul Rahman
2. Saiful Amar b Sudar
3. Muhamad Yatim b Abdullah
4. Ezad Ariff b Jamaluddin
Defenders:
1. Mohd Nasriq Baharom
2. Annas b Rahmat
3. Mohammad Ashmawi b Md Yakin
4. Muhammad Fauzan b Mohd Fauzi
5. Mohd Nor Hazrul b Mohd Mustafa
6. Mohd Shazlan b Anas.
7. Hariri b Mohd Safi
8. Arman Fareez Mohd Ali
Midfielders:
1. Mohd Norhafizzuan b Jailani
2. Khairul Anwar b Shahrudin
3. Mohamad Izzudin b Zainuddin
4. Sharul Igwan b Samsuddin
5. Muhammad Nizam b Mohd Ruslan
6. Curran Lawrance Singh Ferns
7. Aroon Kumar A/L Ramaloo
8. Muhammad Faizal b Abu Bakar
9. Ahmad Hazeri b Hamid
10. Muhammad Izuan Mohd Salahuddin
Forwards:
1. Mohd Rahizi B Mohd Rasib
2. Faderin bin Kadir
Foreign players:
1. Bruno Suzuki
2. Lee Tuck
3. Nemanja Vidic
4. Simic Marko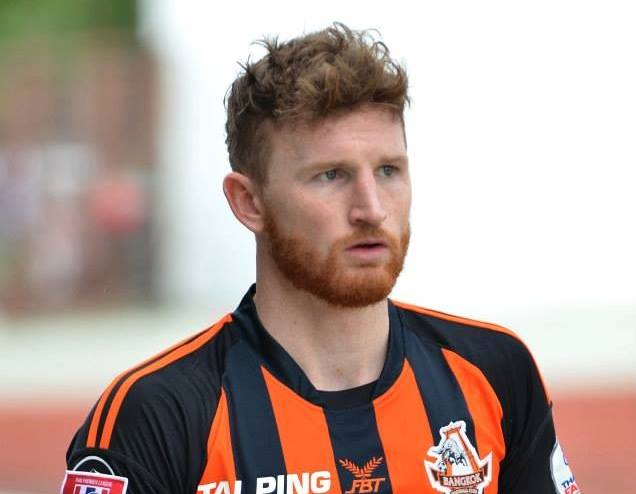 Lee Tuck while playing for Bangkok FC