2016 was a wonderful season for T-Team FC, despite the fact that very little had been expected from them at the start of the season.
From a last-minute additional promotion side in the Super League due to LionsXII's exit, the Titans overcame a stuttering start to the league to finish in seventh and reach the Malaysia Cup semis, on the back of stellar performances by the squad who was composed mostly of young players and relatively-unknown foreign players.
In 2017 they are set to be the premier club in the state of Terengganu following 'big brothers' Terengganu's relegation, and T-Team head coach Rahmad Darmawan has stated that he is glad that he has not been given the objective of winning a trophy this season by the board.
When met by Goal following the Titans' pre-season friendly against Sime Darby FC in Shah Alam on Tuesday, the Indonesian coach took the time to talk about his team's pre-season preparations and their aim for the 2017 season, and his take on his time with the Kuala Terengganu-based Super League team so far.
According to Rahmad, although T-Team's budget is not as big as other teams', he is happy that their wages are paid on time.
"I am not sure about the exact amount of our budget, and it may be smaller than other teams', but what we are happy about (playing and coaching for T-Team), is the fact that our wages and allowances have never been delayed.
"We more or less can expect our salaries to arrive around the same time every month," explained Rahmad.
And what has made him even happier at the Titans is the realistic target that he has been given for 2017.
"Everyone hopes that the team will do better in terms of achievements. That is no problem for me, what is important is to not set me the target of winning titles.
"We must have realistic expectations with the quality (of the players) we have. But I am confident that we can do better, that's what convinced me to stay here for another season," he divulged, adding that he has signed a two-year contract extension that will see him lead the Titans until the end of the 2018 season.
He added that apart from improving on their achievements, he has set the target of raising the profiles of even more youth players in T-Team's roster.
"For me, I want to develop these young players into better footballers who can get in the national team.
"I am very proud of what we did last year. We developed the likes of Safawi (Safawi Rasid, now with JDT) and Arif Fadzilah," said the former Indonesia U23 head coach.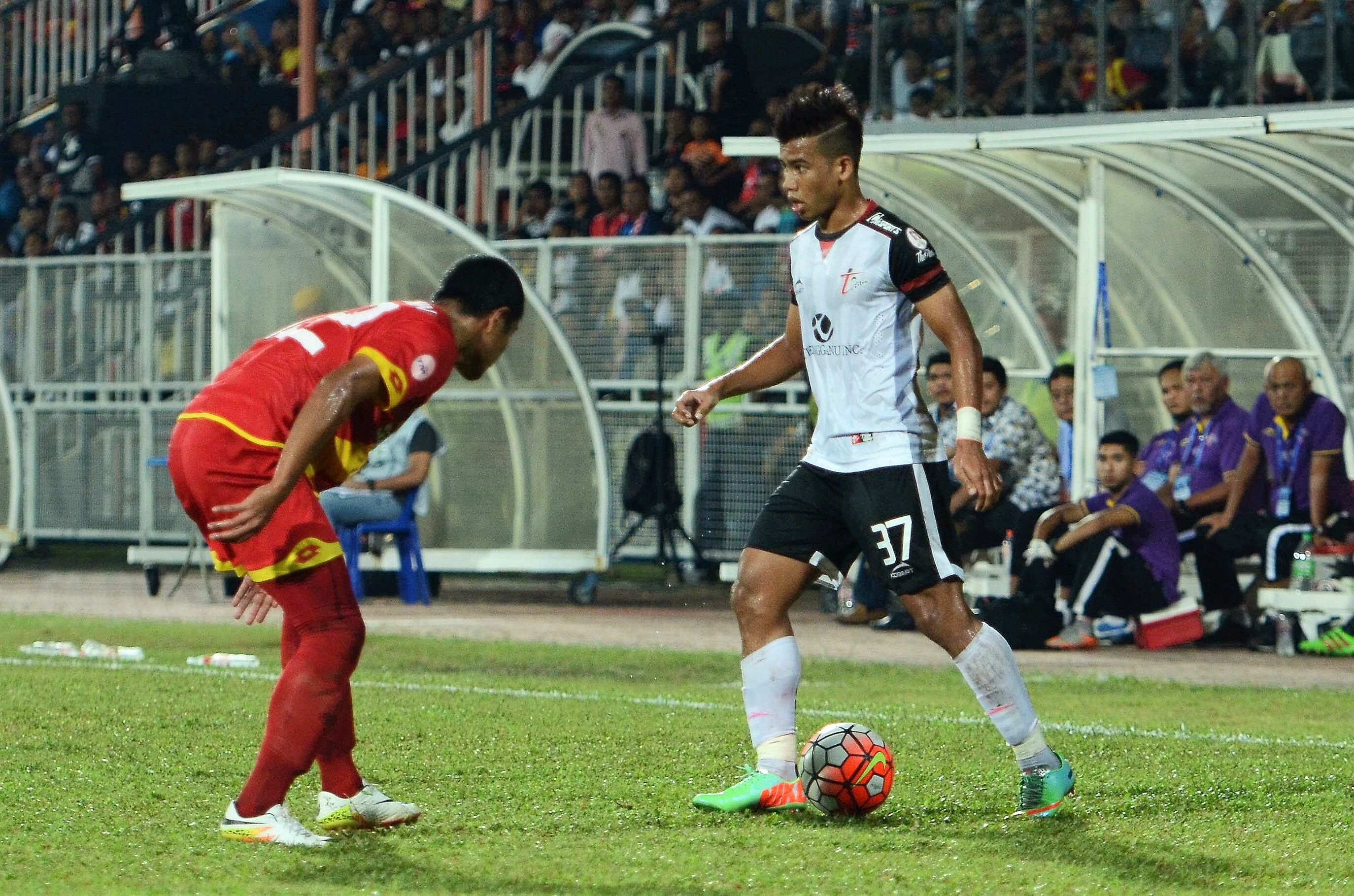 Safawi Rasid in 2016. Photo by Mohd Saufee/CSN Sportstalk
However Rahmad also admitted that there will still be challenges to his target this year, including the exit of several of his key players.
"Things will have to be different this season as several of our key players have left. But we have also promoted a number of our President's Cup and Youth Cup players.
"And in the pre-season friendlies, I've given a lot of them playing time, which is the difference between our preparation for last season and in this," said Rahmad.
He has taken heart that his team are starting 2017 having to overcome fewer obstacles than in the last, and can look forward to starting their league campaign on firmer ground.
"From what I've observed so far, this season we haven't faced any major woes like we did last year, so we can have stability for a change," he revealed.
The Titans are currently looking to sign one more foreign player as replacement for their injured star midfielder Makan Konaté, and will hold several more friendlies before the season starts.
They will take on Felda United in Bangi on January 4, and according to Rahmad, they have confirmed the dates for later friendly matches against Terengganu City and Terengganu, and will be looking to finalise the date for a friendly with Thailand side Chonburi FC.
Their friendly against Sime Darby on Tuesday had to be abandoned at the hour mark due to a storm, while the Titans were leading the home side 2-0 through Ramzi Sufian and Ramzul Zahini Adenan's goals.