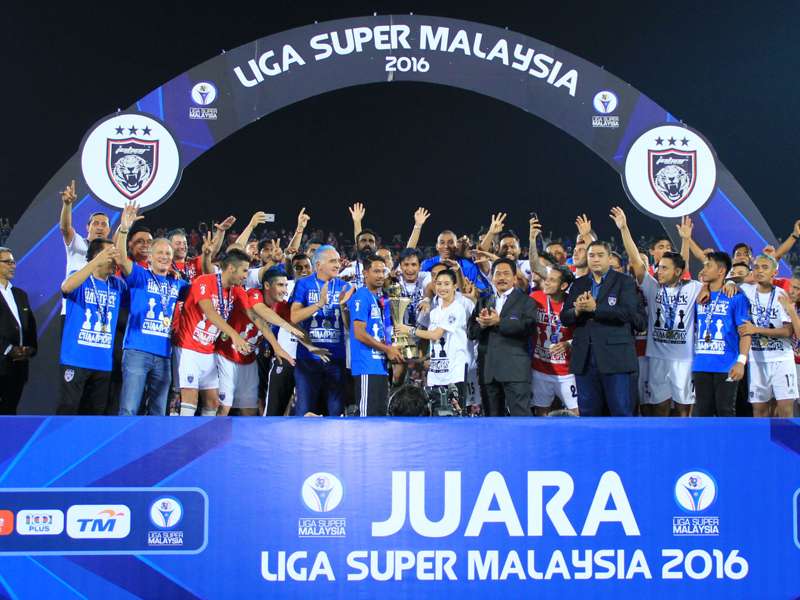 ---
BY ZULHILMI ZAINAL Follow on Twitter
---
Johor Football Association (PBNJ) honorary secretary Captain Fahmy Yahya has reacted strongly to a sports television channel's purported insinuation that other clubs deserve the reputation as Malaysia's best club, instead of Johor Darul Ta'zim (JDT).
In a strongly-worded post on JDT's social media, Fahmy described the action as foolish, and recalled a conversation with JDT owner Tunku Ismail Sultan Ibrahim on the matter.
"We have won 7 trophies since our establishment in 2013, yet the media in our country such as Astro Arena and Stadium Astro continue to make fools out of themselves by stating that PKNS and Felda United are the most successful clubs in the country.
"I informed our Crown Prince about this to ask for his opinion and views. His exact words was, 'How many titles have they won? Does the world know who they are? Any recognition from AFC, FIFA or WFS? Look En. Fahmy, you can't freeze the sun. Same goes with stupidity. Stupidity have no cure. Go to sleep'. My reply to that was 'Thank you for your guidance Tunku.' and that was it," wrote Fahmy.
He countered the notion, listing the three-time Super League champions' many achievements on and off the pitch, such as being the only Malaysian side with an AFC license, and the fact that they are the only South East Asian side to have won the AFC Cup and reached the semi-finals twice in a row.
Fahmy also mentioned their financial acumen, in managing to sell their foreign players for a higher transfer fee then when they were signed earlier by JDT.
"We are the first and only club in the country that buys players with value. We have received an offer for Lucero from Mexico. We bought him for USD1.5 million and we are selling him for USD2.5million. For Jorge however, we will be making a USD1 million profit," he claimed.
He then ends his post by taking a jab at other clubs' lack of financial planning, and their reliance on state funding.
"This is how we run a club. Success inside and outside the pitch. We make money. We dont beg for money from government, owe money, nor do we play the sympathy game," ends Fahmy.