---
BY OOI KIN FAI Follow on Twitter
---
Velizar Popov's record with Kelantan reads at eight wins, five draws and five losses in 18 matches since he took over the team in June of 2016. Fourth place in the Super League and quarter finals in the Malaysia Cup, Popov has certainly steadied the ship since his arrival.
In this Part 2, Goal gets Popov to speak about his time in Malaysia and in particular with The Red Warriors.
On his previous missed opportunities to coach in Malaysia before Kelantan
---

Until today I still don't know what actually happened [with Perak]

---
Actually the first time when I hear some conversation was in 2013 with Selangor when we met them in the AFC Cup but it didn't go to next level. 2014 was the first time I spoke to Kelantan and Tan Sri [Annuar Musa] but unfortunately one agent entered into the conversation and the deal was gone. At the same time, there was interest from Perak and I was there. I spoke with some of the management, they introduced me to the players and I even took some training with the team.
Almost everything was done but until today I still don't know what actually happened. Something happened at the last moment and everything was completely different from what was discussed before. Something between the agent and the club. Somethings in the conditions changed and I need to wait some time but I was already there for 20 days and I cannot wait anymore. Fortunately for me, at the same time I have this offer from Suphanburi. So I decided to take something safer and I went there.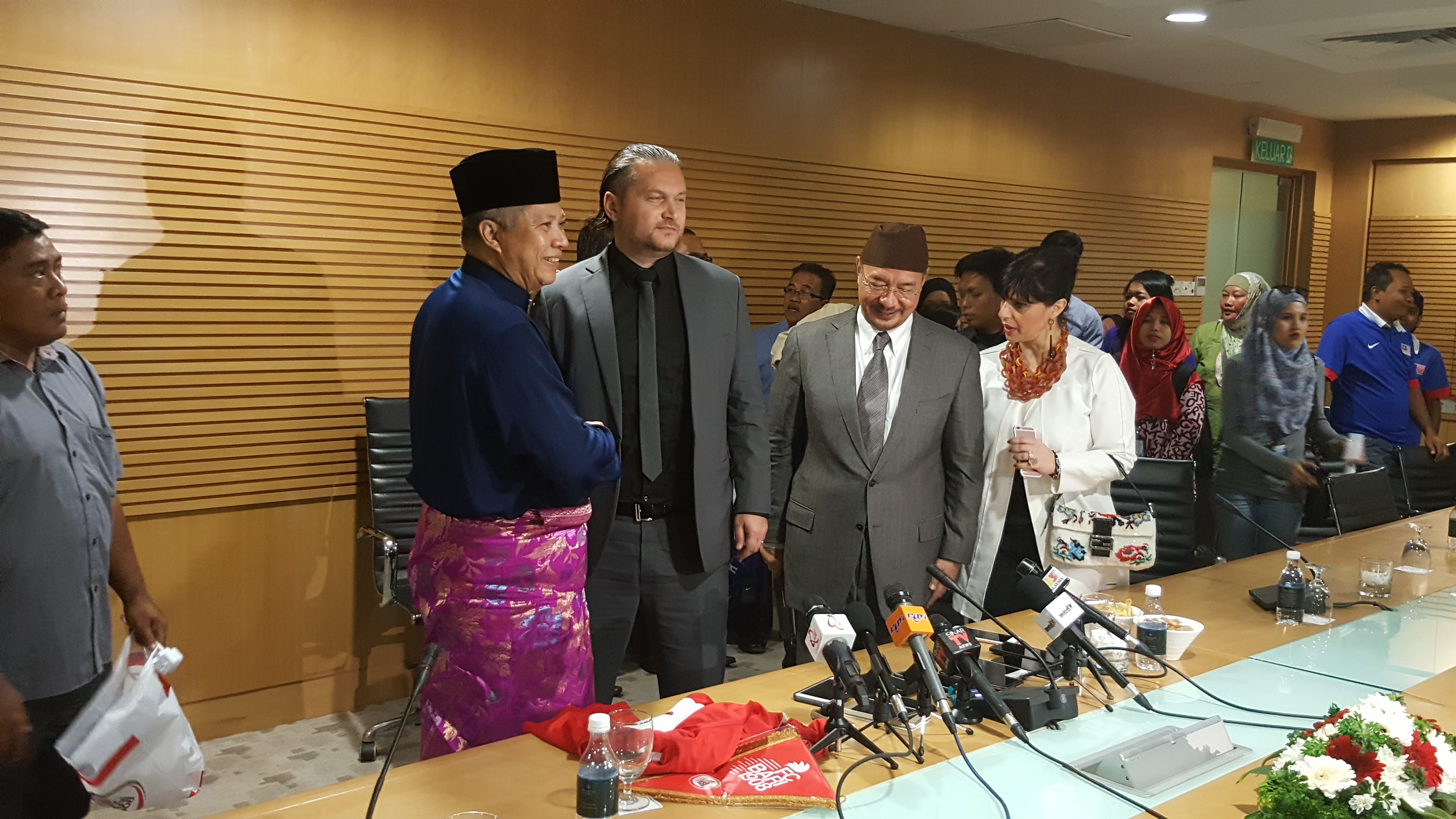 On what drove his to eventually go to Kelantan, 2 years on from the time of first contact
---

He wanted some shock change, something radical and fundamental...

---
My relationship with Tan Sri. Even when I didn't come in 2014, we kept good relationship. He told me that the club is in a difficult situation and he wanted to try something different with somebody like me because he already know me. He wanted some shock change, something radical and fundamental to happen to save the season. We never talked about salary. I told him just give me the same salary as the previous coach – I don't care. I just come to do the job and to save the season.
That's why I come, it's because of him. I will always be thankful to him for this opportunity because now I realise how difficult it is to enter into Malaysian football. Unfortunately there are so many political issues in Malaysian football and for foreign coach. Even if the coach is good, it's difficult to enter so I really appreciate this challenge that Tan Sri gave to me. Even now I don't extend the contract; we stay as friend and keep our relationship. Maybe someday in the future, we will work together again, I'm sure about it.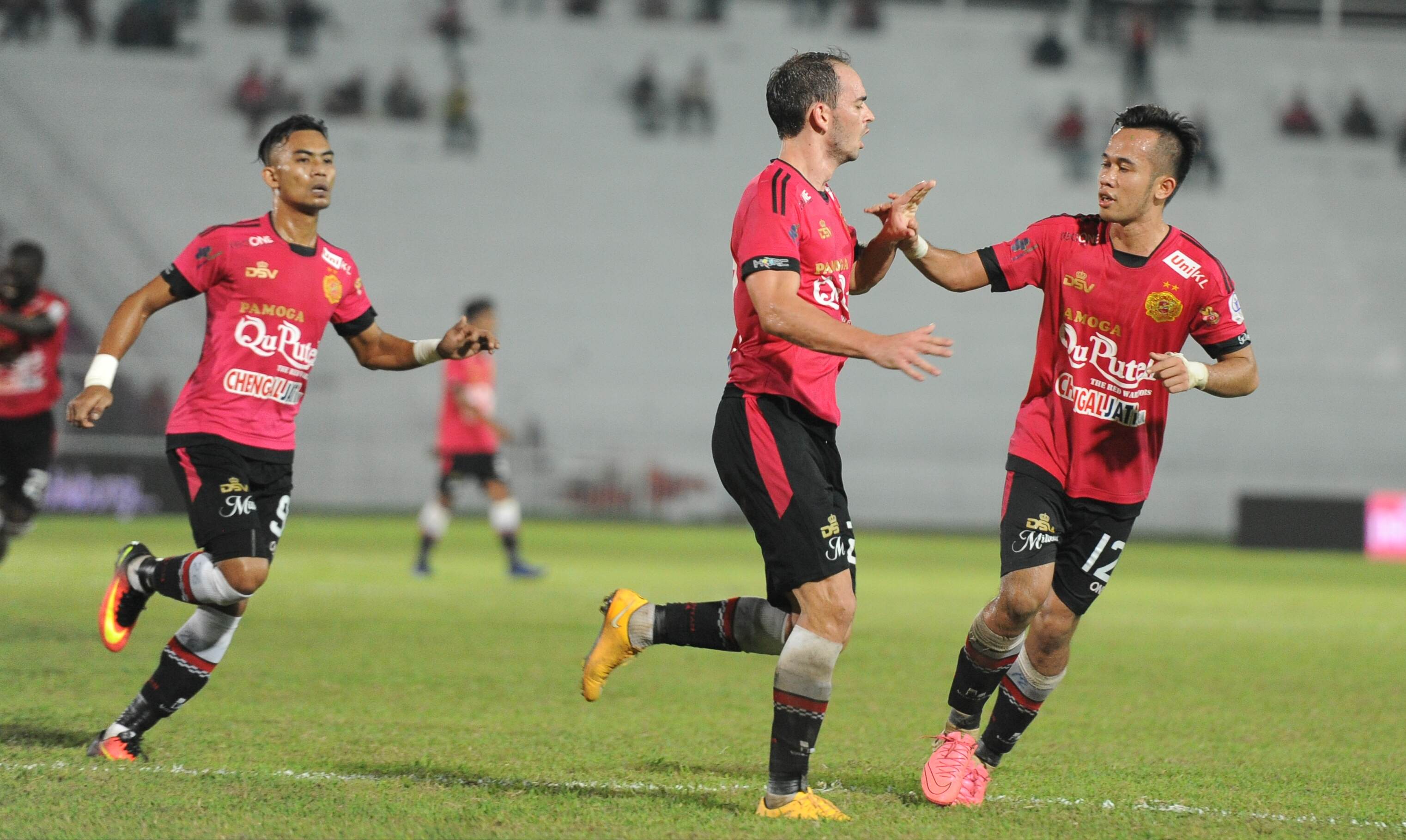 On what is the best things that he will take away from his time with Kelantan
---

I want when I lose, it's standing on my feet and not on my knees

---
The best thing in Kelantan was the players and the fans, especially the players. I was very lucky and happy to have those boys, all of them – the locals, foreigners, young and veterans. I have never looked at the age of the players, only whether they are good or bad. From the first day, they trusted me and believed in my football. They always give me 100% during trainings and matches. Even some matches, they do more than they have.
It doesn't matter if it's because of me, the fans or the club. They make super effort and we really enjoy the trainings, the victories and even the bad moments together. You cannot win always. I want when I lose, it's standing on my feet and not on my knees. That is very big difference. Even when you lose, it's with pride and dignity, to know you've tried. Because I don't want to think after that what will be if I tried. It doesn't matter. I always play on the edge of risk.
The attitude of the players was fantastic. Especially one of the changes was not only the football and the style of playing but also the spirit. Before I come, the team have only one draw away and after we only had one defeat away. We won so many matches away, we dominated matches. We make some impressive comebacks like coming back from 3-1 to 3-3 against super team like Selangor at Shah Alam Stadium. The spirit of the group was something that really impressed me. It is something that really makes me happy to see the change in mentality, tactical discipline and style of play. The fans were amazing from the start to finish and they were the difference in many away matches.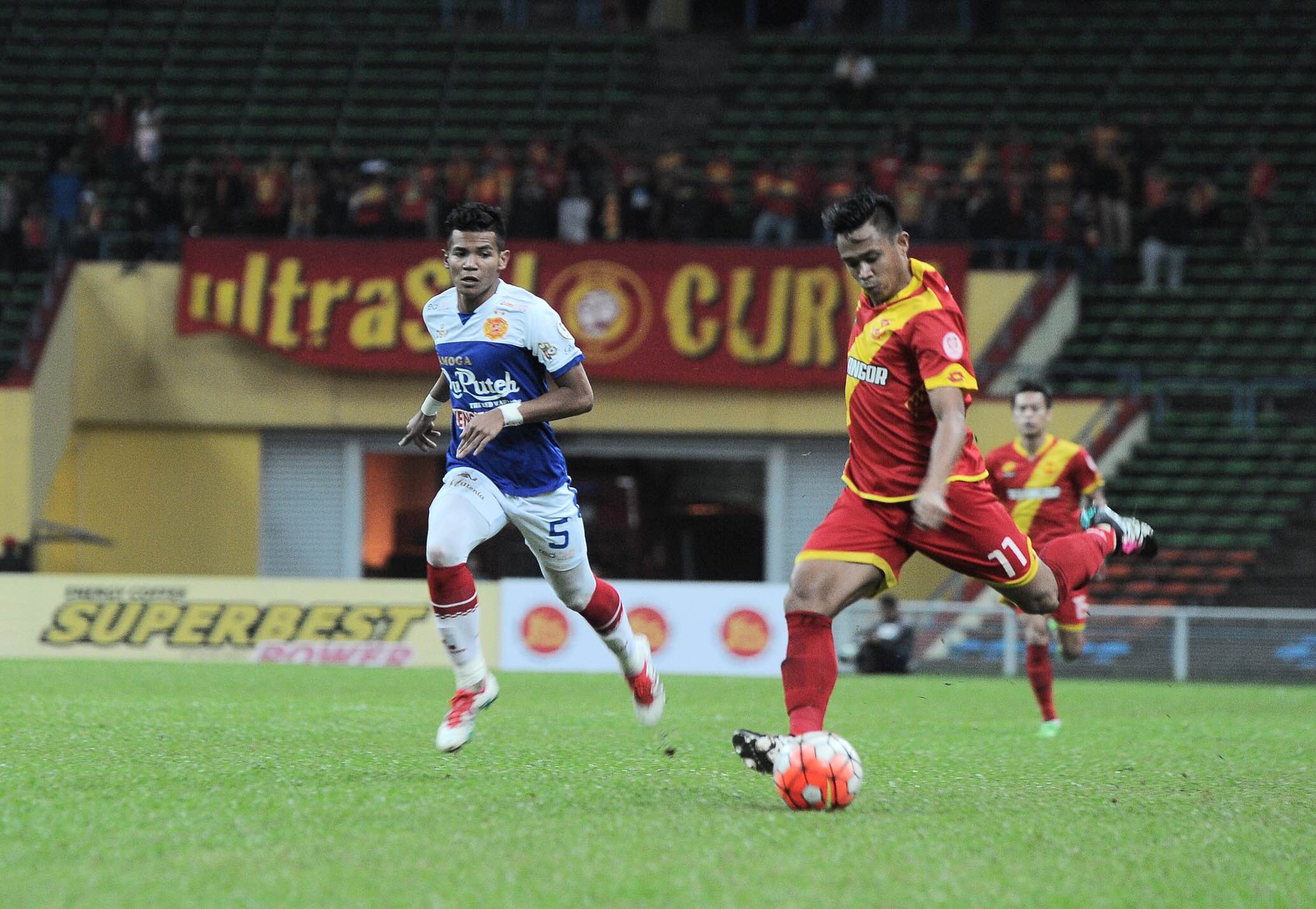 On his tactics and when he's a strict one tactic stands tall over all kind of coach
---

There's no team here that surprised me tactically

---
For sure I'm very flexible on tactics. First because maybe I'm young and modern, I like to play many different type of formations. The players make the systems. If you must adapt the players to the system, that is the most difficult. It's easier to adapt the systems to the players. But if you only have one system and the quality of the players are not for this system, it's not good. That's why you must be flexible and have three to four options, depending on qualities of the players to adapt to the best possible system, to use the best from the players from their potentials.
That's why most of the times I like to play 4-3-3 but many matches play 3-4-3. Sometimes try even 4-4-2 in diamond shape. I never stay in one system because the first thing is to adapt to the qualities of the players. The second thing, sometimes during the match depending on the situation, I need to react. I need to have options. Sometimes because of the opponents, I must do that also. Because if they surprise me with something, I must be ready and react immediately.
That's why after the Ramadan break when we did a mini pre-season before the crazy schedule of games every three days. After the hectic scheduling started, we only did tactical. I can say that there's no team here that surprised me tactically. We were ready always. Most of the matches, we changed two or three systems during the match and most of the times, we were successful.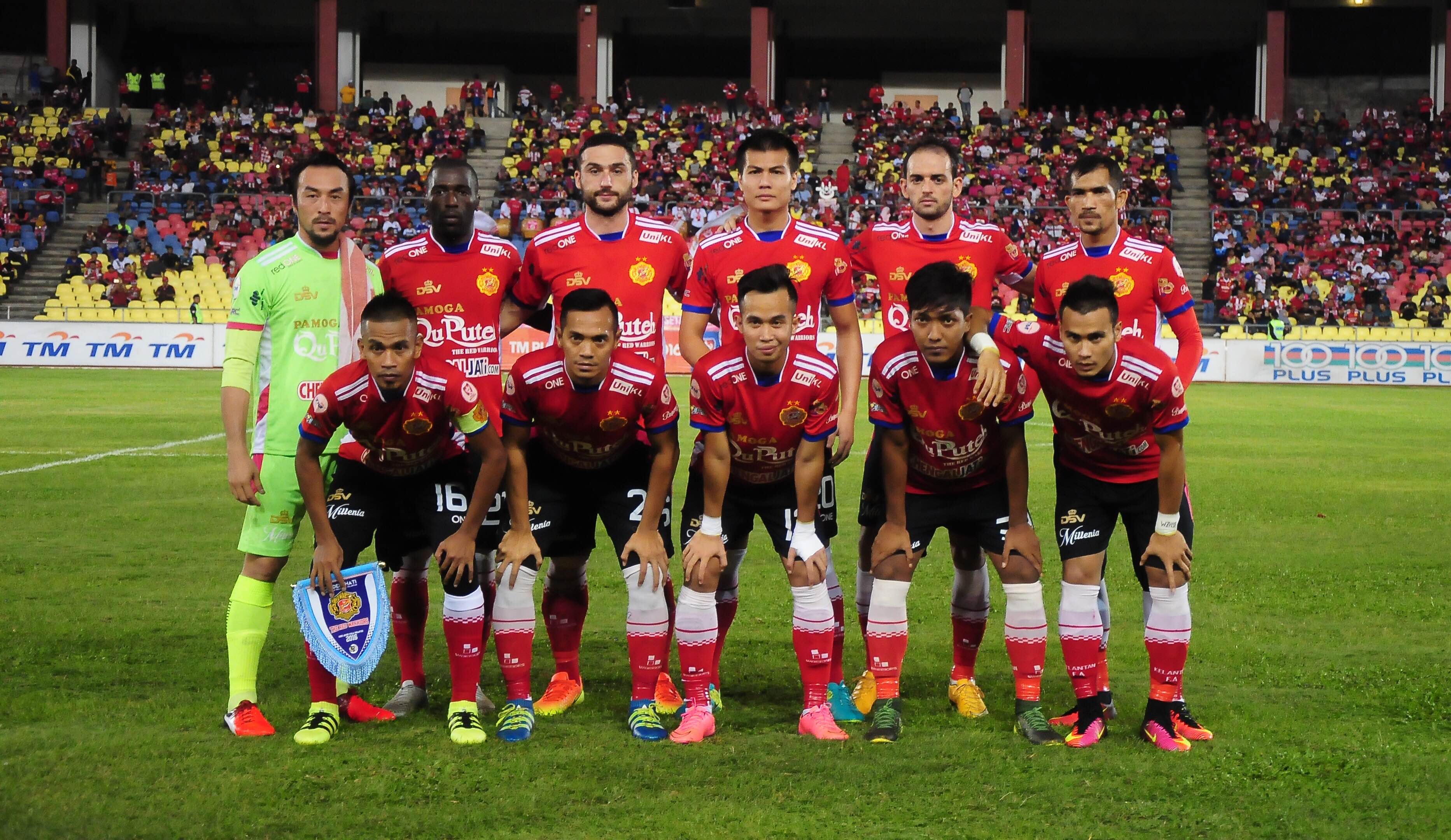 On how difficult things were at Kelantan especially when it involved the welfare of the players
---

I needed to think not only about football but about different things

---
The most difficult thing was when most of the time I needed to think not only about football but about different things. This is not my priority and I always need to concentrate on my job. For example, in this period when we play 14 matches in 45 days. We play every three days. So you can imagine between these matches, I need a lot of time to study the next opponent. I have the scout system and internet.
If I have opportunity to see the opponent, I must watch minimum 2 – 3 matches. These I need maybe 2 – 3 days. So I need full concentration to study the opponent because this is my job. After that I have to adapt my tactic to the opponent and try to win. When I'm not concentrated on this and I need to think about salaries or some problems outside of the field; this is not me and I'm not 100%.
Unfortunately, this was the situation for me and most of the time, my concentration was interrupted by some things that is not my job. I'm only head coach. I'm not technical director or manager. My job is only on the field. To be 100% in my job, I have some rules in the organisation that I must follow. It's not big deal but simple things in the organisation. There's always order and discipline in everything we do. Not only on the field, the discipline must be have outside the field also.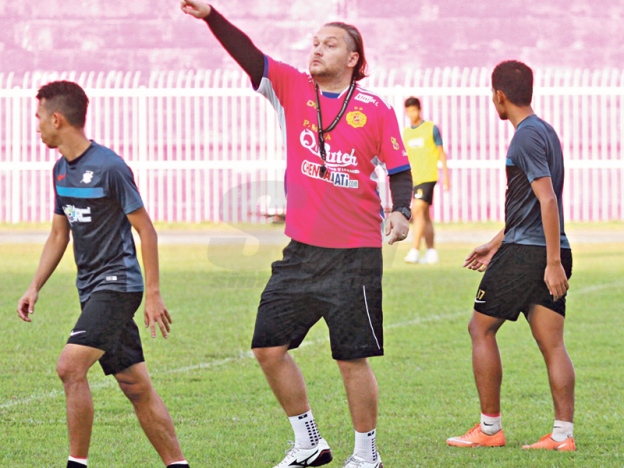 On why at the end, he decided to go separate ways with Kelantan
---

When I see that I cannot give guarantees to my players, I cannot betray their trust

---
The reason is personal and this is one of the personal reasons - I want to do everything when I start from zero in my way. When I see that this is impossible, I decided that it is better for me to move because I can't do anything more. It's one thing to come during the season to save the season, ok we did it. The team was closer to the relegation but we finished in the top four. That was the target of the club and we did it.
But if you want me now to build something completely new and different from zero, I must make it my way. With my rules and my organisation and most importantly with my guarantees. When I see that I cannot give guarantees to my players, I cannot betray their trust. I won't blame anybody. You won't see me say something that will hurt KAFA, Tan Sri or to Kelantan – never.
I can understand most of the problems are with the sponsors. When you have contract but they don't give you the money, from where you can pay this money? You cannot. One of the reasons for Kelantan to still be alive is Tan Sri. Many times he saved the club with his personal money. Many times he pay from his pocket to the players, to us during the season when the sponsor didn't give the money.