---
BY OOI KIN FAI Follow on Twitter
---
Velizar Popov was appointed the head coach of Kelantan midway through the 2016 Malaysian Super League season and was tasked with the job of arresting The Red Warriors' slide down the table. The enigmatic Bulgarian coach won over the hearts of Kelantan fans with his passion for the game as he guided the team to fourth spot behind Johor Darul Ta'zim (JDT), Felda United and Kedah.
In Part 1 of an EXCLUSIVE interview with Goal, Popov tells the tale of his journey from Bulgaria to Asia. A journey that has taken him across Asia with stops in Maldives, Oman, Thailand and subsequently, Malaysia. From New Radiant in Maldives to Kelantan in Malaysia, Popov is well placed to share the experiences and his take on Asian football.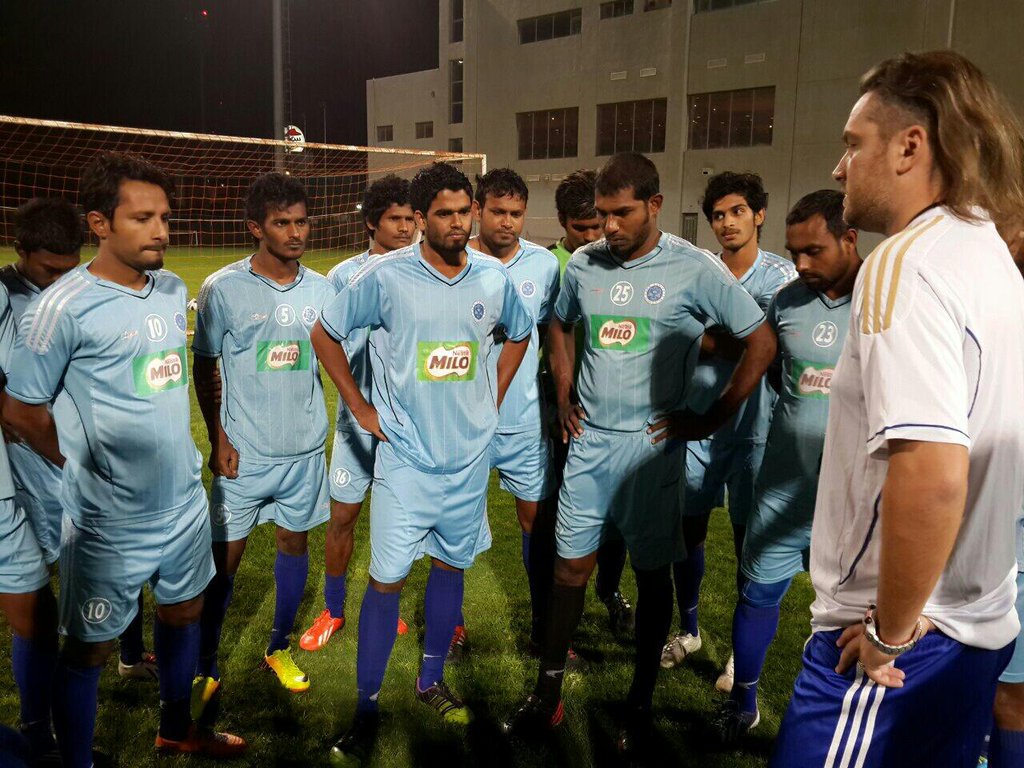 On why he decided to make the big move from Europe to Asia
---

In the future this [Asia] will be one of the best parts in the world to work in football
---
First of all because I'm still a young coach and I need to work. In Europe, it's difficult to find a job with a good team in a good condition. So I first moved to Asia in 2013 with New Radiant in Maldives, it gives me an opportunity to play in the AFC Cup and this was my first big continental tournament.
We did a great job in the AFC Cup, winning the group stage with the best attacking record. We beat Selangor and then we got into the quarterfinals which we lost against a Kuwait team but they are on a different level. This AFC Cup was a very big moment for me. Winning all the domestic trophies in Maldives and breaking all the records with 100% win [maybe something for Guinness book added Popov with a smile].
This opened the door after that for Oman, Thailand and now Malaysia. That is my memories of Asia but now I'm happy I took the risk. Asia has huge potentials. When you see how Japan, Korea and China improved; also Malaysia and Thailand – in the future this will be one of the best parts in the world to work in football.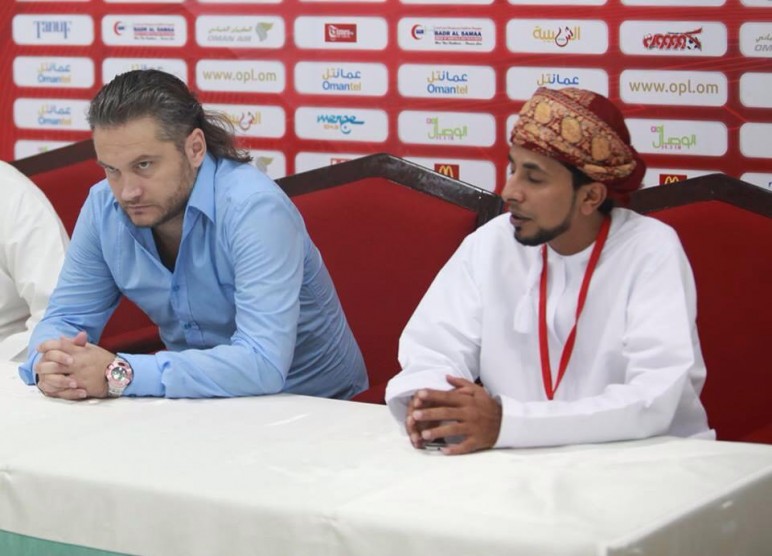 On why his stays with respective Asian teams are only on a short-term
---

Obviously because I'm still looking for my place

---
In Maldives we won everything and the season was finished. Then I received a good offer from Oman. That was one step forward. My next step, I always try to be forward. From Maldives to Oman, for me was a step forward. After that to go to Thailand, was again a step forward. After that, to return to Maldives was also a step forward because that was the national team.
To be a national team coach at such a young age is something huge. For me it was a big opportunity but there were more sentimental reasons as well. I took the decision with the heart and not with the brain. I returned because of the players and because of the fans. Unfortunately my relationship with the federation was not so good and because they didn't give me the opportunity to work with my way, I decided to leave.
After Maldives national team, to come to Malaysia is another step forward. The reason to not stay for more than a year is obviously because I'm still looking for my place. It's not about money. Money is important but not everything because I'm still young. I want to be in a club where I have an opportunity to build something big. I'm still looking for my best place, some place I can stay for 3 – 5 years.
We cannot talk about Arsene Wenger in England who stayed for so long and it's fantastic to see. Here in Asia, impossible. Now at the moment, my market is obviously here in Asia. I hope to find someplace where the things can go my way and the team gives me the opportunity to start something from zero and stay for 3 – 5 years. Obviously until now, I still haven't found it yet. When I see that the things cannot be in my way, it is better for me to move.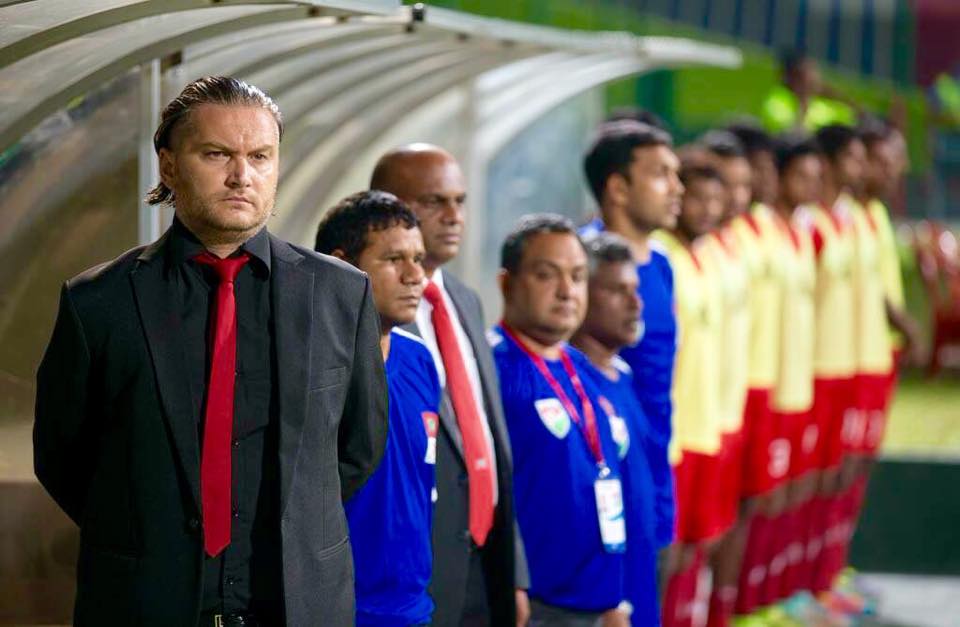 On whether he prefers club or national team football to wok with
---

Maybe someday when I'm still alive at 60 or 70 years old, maybe can try national team again

---
National team is not job for me yet. This is job for somebody calm. I want to work every day, I want to be on the field every day. I made a mistake because I chose with my heart [when accepting Maldives national team job] because of players like [Ali] Ashfaq, Imran [Mohamed] and others. They beg me every day "come, come, come" and the fans also asked me.
At the same time, temptation to be national team coach was special for me. And I just want to try because maybe never again I will be national coach. I have special relationship with Maldives, it is like my second home. So I cannot say no to them but if I can choose between club and national team – club always.
Maybe someday when I'm still alive at 60 or 70 years old, maybe can try national team again. It was fantastic to meet Mr Weigang in the last match against Perak. He is fantastic to still be coach at 80 years old. I told him that I would like to be like him to still be coaching at that age. Not only the energy, it's about the professionalism.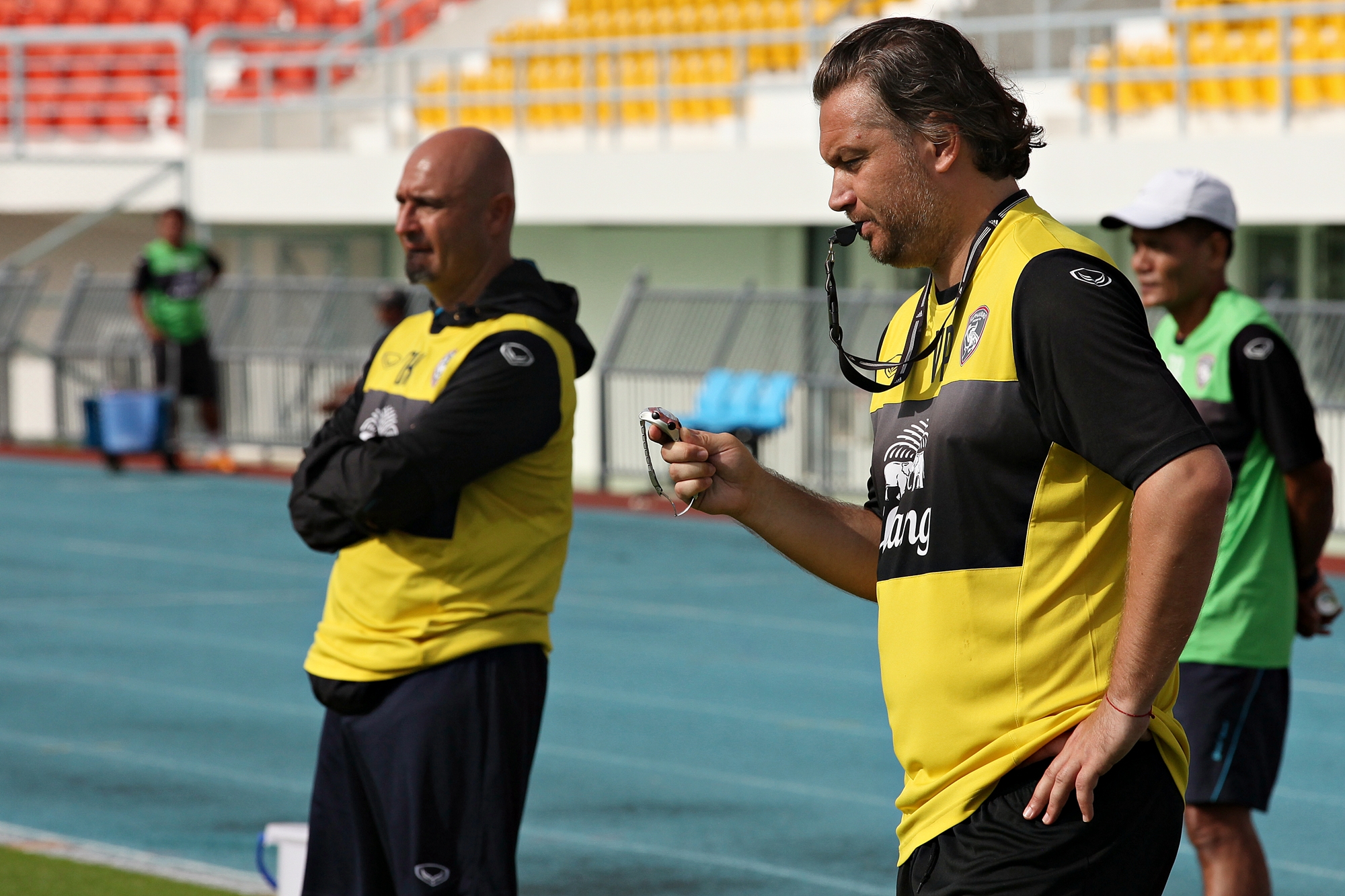 On the differences or similarites between the countries from fans to players to management
---

In the club [Suphanburi], everything was perfect. In terms of management, Thailand is the best level

---
The fans here [Malaysia] and in Maldives are the craziest. They love so much the game. In Thailand also but here what I see in Kelantan, the fans are really amazing and I'm really thankful for them.
Maybe the most professional was my team in Thailand. In the club, everything was perfect. In terms of management, Thailand is the best level. For the players, all these countries have very good players, even Oman. Maldives – some of my favourite players are from there. Thailand also have very talented players, I had the pleasure to work with Chappuis who is one of the best in Asia.
The quality of Asian players is similar. They have very good technical quality, flexible and fast. The same problem in all of these countries is the mentality and psychology. The technical qualities of the Asian players are definitely like a top 10 team in Europe. They are many teams in Europe who are better but about the technical qualities, in my opinion Asian players are in the top 10.
The biggest problem is the physical problem, the stamina, resistance and fitness. All these players and countries, I'm very happy to work with so high level technical players because for the football that I want – this is fundamental. I need exactly these technical qualities players. If they have some physical or mentality problem, I can fix these.
Part 2 of the Velizar Popov interview will be published on this coming Friday 2nd December 2016 where Popov explains his time here in Malaysia.